2009 Fall anime Part 3: TV anime
Seitokai no Ichizon (Oct, 2009)
Shin Koihime†Musou (Oct, 2009)
11eyes (Oct, 2009)
Miracle Train ~Ooedo-sen e Youkoso~ (Oct, 2009)
Inuyasha Final Act (Oct, 2009)
Tentai Senshi Sunred Second Season (Oct, 2009)
KIDDY GiRL-AND (Oct, 2009)
Anyamaru Tantei Kiruminzuu (Oct, 2009)
Stitch! 2 (Oct, 2009)
Kaidan Restaurant (Oct, 2009)
Sora no Otoshimono (Oct, 2009)
The Sacred Blacksmith (Oct, 2009)
White Album 2 (TBA)
Here are the anime list for the coming anime season. Looks like there is more good anime I gonna watch compared to the current season. Part 1-3 is just the list for TV. The list for OVA and movie is coming tomorrow.
In this Part 3, for sure I'm going to watch Shin Koihime†Musou, Sora no Otoshimono (love the manga, highly recommended!), and White Album 2. And I'll try Seitokai no Ichizon, 11eyes, and The Sacred Blacksmith.
<< Part 1: TV | Part 2: TV | Part 3: TV | Part 4:OVA/OAD | Part 5: Movie >>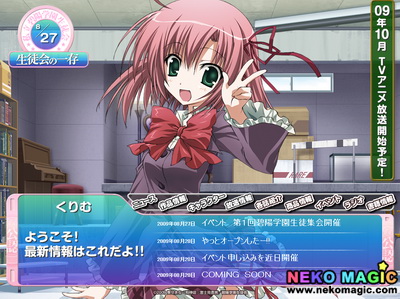 http://anime.webnt.jp/seitokai/
Ken Sugisaki attends a private high school and is chosen by popular vote to be the only male in the otherwise all-female student council, who may enter the council's meeting room, where the Council President records the minutes of the meetings – daily conversations about the students.
http://www.mmv.co.jp/special/shinkoihime/
After losing her family to bandits during a night raid, Kanu vows not to let others share the pain she had, and quickly becomes a widely-known bandit hunter feared amongst villians. During her journey she meets others who wish to join her cause.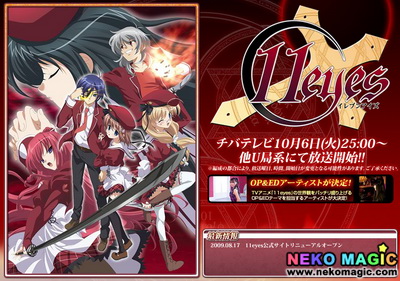 http://www.mmv.co.jp/special/11eyes/
Kakeru Satsuki has been mourning his last remaining family, his sister, for the past five years. Suddenly, he and five other schoolmates are transported to "Red Night," where a giant black moon hangs over the skies. The six can only return home after dealing with the six black knights of this alternate world.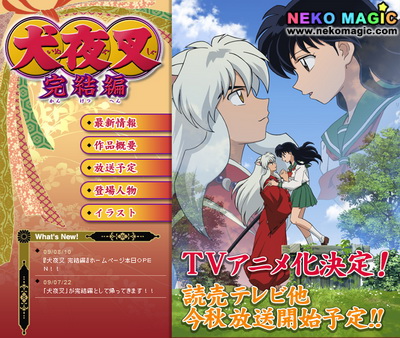 http://www.sunrise-inc.co.jp/yasya-kanketsu/
The anime will cover the final 21 volumes of the manga.
Higurashi Kagome is pulled down a well to Feudal Japan, and learns a powerful jewel is inside her. She awakens the dog-demon Inuyasha and works together with him to find the shards of the shattered jewel.
An anime re-imagining of Stitch, this time set in Japan with many Japanese Cultural aspects in place of the original Hawaiin theme.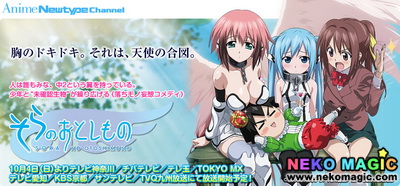 http://anime.webnt.jp/soraoto/
Tomoki Sakurai often encounters a strange girl in his dreams asking for his help, but he can't remember her face when he wakes up. When an Unidentified Mysterious Animal (UMA) falls out of the skies, his life of pacifism suddenly becomes complicated. The animal turns out to be an angel, Ikaros.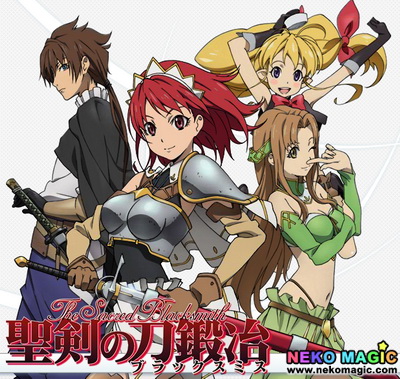 Cecily Campbell, knight and former noble, encounters a blacksmith with the power of the "devil's contract", who defeats his enemies with one sweep of a mysterious sword. He, Luke Ainsworth, is who she has been searching for to repair an inherited sword of her father's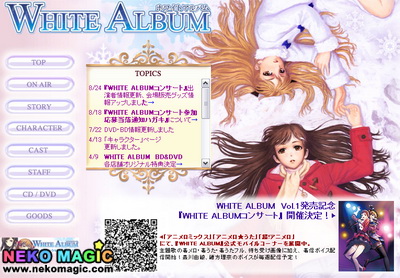 Toya Fuji, a college student, is dating a rising idol singer named Yuki Morikawa. There are numerous challenges to the couple's relationship from the other people at Fuji's college, Morikawa's work, and elsewhere.
<< Part 1: TV | Part 2: TV | Part 3: TV | Part 4: OVA/OAD | Part 5: Movie >>