2009 Fall anime Part 2: TV anime
Fairy Tail (Oct 12, 2009)
Tamagotchi! (Oct 12, 2009)
Hidamari Sketch x365 Special: Part 1 (Oct 17, 2009), Part 2 (Oct 24, 2009)
Winter Sonata (Oct 17, 2009)
Mahoromatic: Special Chapte Ep.1 (Oct 17, 2009), Ep.1 (Oct 24, 2009)
Kuuchuu Buranko (Oct, 2009)
Kimi ni Todoke (Oct, 2009)
Asura Cryin 2 (Oct, 2009)
Romance of the Three Kingdoms (Oct, 2009)
Letter Bee (Oct, 2009)
A Certain Scientific Railgun (Oct, 2009)
Darker Than Black: Ryusei no Gemini (Oct, 2009)
Nogizaka Haruka no Himitsu: Purezza (Oct, 2009)
Here are the anime list for the coming anime season. Looks like there is more good anime I gonna watch compared to the current season. Part 1-3 is just the list for TV. The list for OVA and movie is coming tomorrow.
In this Part 2, for sure I'm going to watch Mahoromatic (I love this so much!!!), Asura Cryin2, Letter Bee (love the manga!), and A Certain
Scientific Railgun (Mikoto and Sisters rock!!!). And the rest of the anime here in Part 2 don't looks so interesting to me. =P
<< Part 1: TV | Part 2: TV | Part 3: TV | Part 4:OVA/OAD | Part 5: Movie >>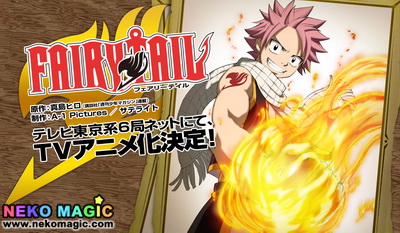 http://www.tv-tokyo.co.jp/anime/fairytail/
Lucy Heartfilia aims to join the world's most notorious mage guild, "Fairy Tail". During a daring rescue, Lucy encounters Natsu, a teenaged practitioner of the Dragon Slayer magic and a Fairy Tail member. Lucy is welcomed into the guild to start a life of quests and mages.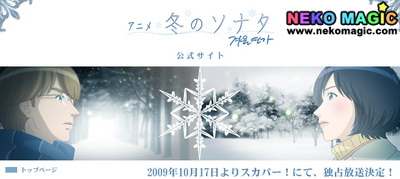 http://anime-wintersonata.com/
Kang Joon-Sang, a high school boy, has his life inextricably tied to that of his classmate, Jung Yu-Jin. The drama follows the two as tragedy befalls them and those around them in the years between high school and young adulthood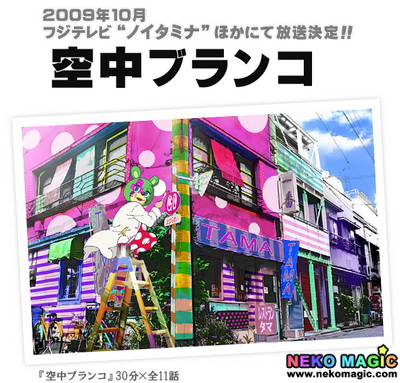 In modern Japan, people visit "doctors of neurology", rather than Therapists. Dr. Ichiro Irabu is an eccentric neurologist with an injection fetish, an Oedipus complex and a green Porsche, known for making patients much worse before they get better. From the staff of "Mononoke"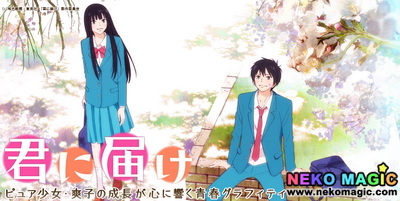 http://www.ntv.co.jp/kiminitodoke/
Kuronuma Sawako's one wish is to make friends, a difficult thing when everyone who meets her cowers in terror of her likeness to "The Ring"s Sadako. She admires her classmate, Kazehaya, a laid-back, easygoing, and in her opinion 'refreshing' guy who is nice to everyone, including her.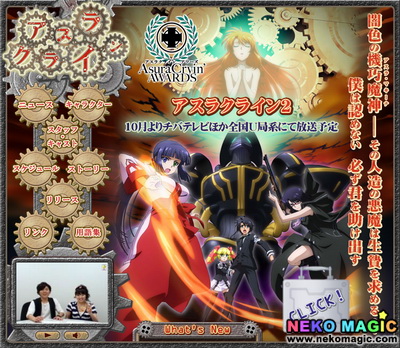 http://www.starchild.co.jp/special/asura/
A school action story revolving around Tomoharu Natsume, a boy haunted by the ghost of his childhood friend. Soon after moving into a new house, he encounters a struggle between rival factions and encounters a power that changes his life
http://www.future-planet.co.jp/
A 52-episode adaptation of the classic chinese novel, depicting the tumultuous warring period of second-century China and the political intrigue between the different factions. It is a joint partnership between chinese and japanese animation companies.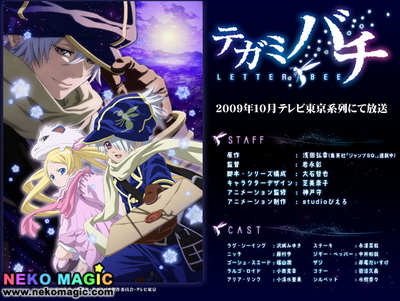 http://www.tv-tokyo.co.jp/anime/tegamibachi/
Lag Seeing is a young boy born on The Day of Flicker, when the man-made sun inexplicably vanished. His ambition is to be a Letter Bee, couriers that deliver mail throughout Amber Ground, and follow in the footsteps of the dissapeared Gauche, a precious friend from his early childhood.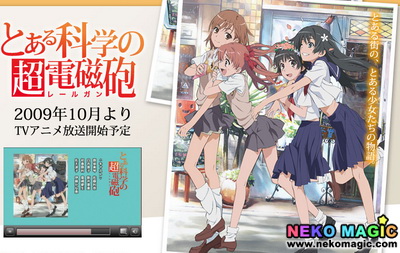 http://www.project-railgun.net/
In Academy City, 80% of its 230,000 citizens are students of the Brain Development Program, meant to develop psychic powers. Based on To Aru Majutsu no Index, the side story follows Mikoto Misaka, a Level 5 psychic of "Judgement" that preserves law and order in the city.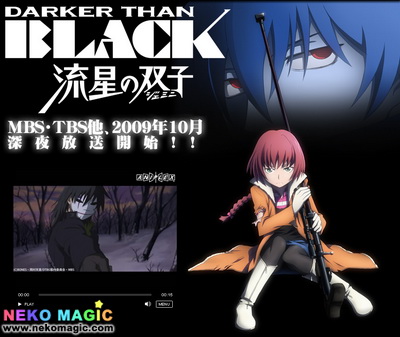 In Tokyo, an impenetrable field known as "Hell's Gate" appears, simultaenously creating psychics whowield paranormal powers at the cost of their conscience. Hei is a psychic working alongside Yin for one of many rival agencies, to unlock the mysteries of Hell's Gate
http://www.nogizaka-haruka.com/
Ayase Yuuto is an average boy without any special traits, but he one day discovers the secret of the school princess, Nogizaka Haruka – She is a die-hard fan of anime, manga, and otaku culture.
<< Part 1: TV | Part 2: TV | Part 3: TV | Part 4: OVA/OAD | Part 5: Movie >>