2009 Fall anime Part 1: TV anime
Jungle Emperor -Yuuki ga Mirai wo Kaeru- (Sept 05, 2009)
Battle Spirits Shounen Gekiha Dan (Sept 13, 2009)
Queen's Blade: Heir to the Throne (Setp 24, 2009)
Nyan Koi! (Oct 01, 2009)
Kämpfer (Oct 01, 2009)
Tatakau Shisho: Book of Bantorra (Oct 02, 2009)
Shugo Chara Party! (Oct 03, 2009)
Natsu no Arashi 2 (Oct 04, 2009)
Yumeiro Pâtissière (Oct 04, 2009)
Kanokon Ep.1 (Oct 05, 2009), Ep.2 (Oct 11, 2009)
Kobato. (Oct 06, 2009)
Sasameki Koto (Oct 07, 2009)
Himitsukessha Taka no Tsume Countdown (Oct 08, 2009)
Here are the anime list for the coming anime season. Looks like there is more good anime I gonna watch compared to the current season. Part 1-3 is just the list for TV. The list for OVA and movie is coming tomorrow.
In this Part 1, for sure I'm gonna watch Queen's Blade season two, Nyan Koi! (the promotion is crazy in Dengeki for this anime), and Kanokon. For the others, I'll try Kampfer (the manga is ok, let's hope the anime is better) and Yumeiro Pâtissière (looks pretty interesting).
<< Part 1: TV | Part 2: TV | Part 3: TV | Part 4: OVA/OAD | Part 5: Movie >>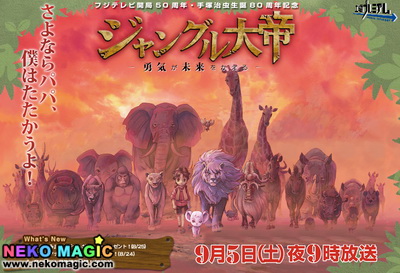 In the 21st century, The UN entrusts Eternal Earth to create "Neo Jungle," an artificial environment for wildlife facing extinction. In this ecosystem, a young white lion, Leo is born. He vows to be the jungle emperor and encounters a boy called Ken'ichi.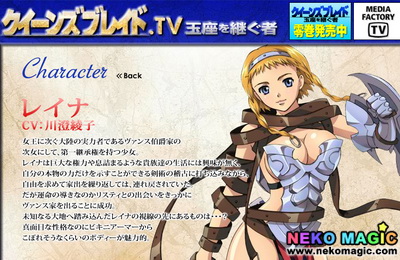 The story follows a competition to decide the next Queen, whereby the strongest warrior will rule and expand the country. The contestants need to be older than 12, can be of any race, any intelligent or any country. Weapons and murder are allowed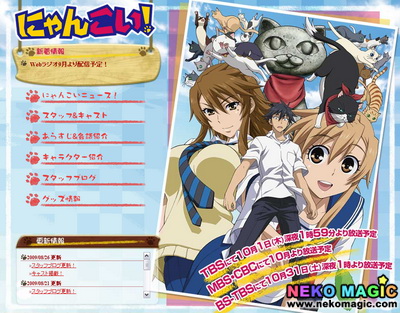 http://www.tbs.co.jp/anime/nyankoi/
Junpei Kosaka is allergic to and despises cats, but his high school crush, Kaede Mizuno, adores them. One day, he kicks an empty can and damages a guardian cat deity, to find he can now understand what cats are saying. But if he does not grant 100 wishes from cats, he will become a cat himself.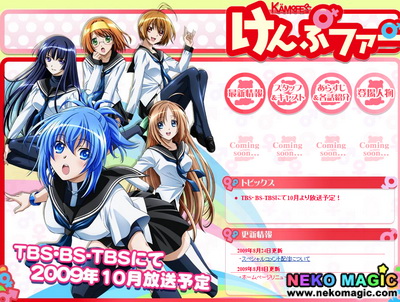 http://www.tbs.co.jp/anime/kenpu/
Natsuru Senō, an ordinary high school boy, suddenly wakes up one morning to find he is a girl, as explained by a disembowled plush tiger. Natsuru discovers that has he, or she, has been chosen to participate in Kämpfer battles with other girls.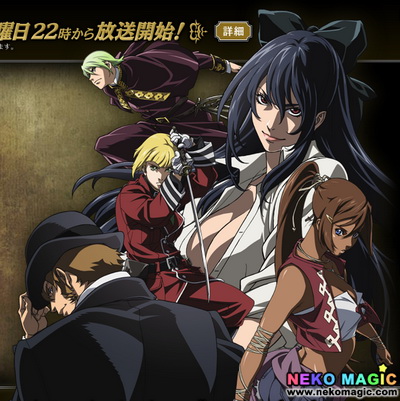 In a world where "Books" are the crystalised forms of the dead, Tonisu has his memory erased, a bombimplanted in his chest, and is ordered to kill the most powerful armed librarian, Hamyuttsu Meseta. However, he falls in love and is caught up in the ongoing battle of the library.
http://www.starchild.co.jp/special/natsunoarashi2/
Hajime Yasaka moves to an old town, and meets an older high school girl, Sayoko "Arashi" Arashiyama, in an old town coffee shop. Arashi makes a bond with Hajime, enabling them to travel back through time, sometimes to rescue those who died in WWII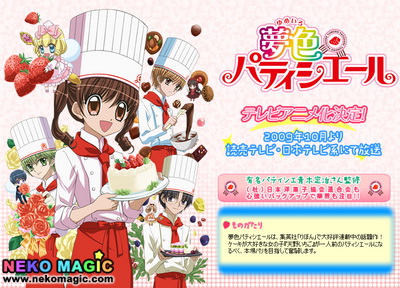 http://pierrot.jp/title/yumeiro/
The story centers on a 14-year-old girl named Ichigo Amano who wants to be a pâtissière (female pastry chef), but she is stymied by her own clumsiness. One day, she enrolls in St. Mary Academy, a culinary school for sweets, and meets a "spirit of sweets."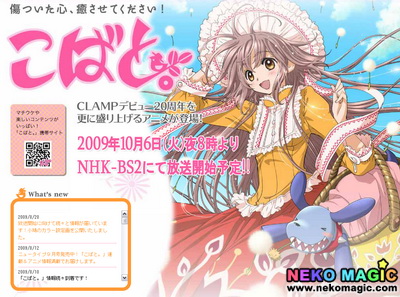 Kobato is very naive of the world. Her "mission" is to fill a mysterious bottle of hers with the suffering from people's hearts, so her wish can be granted to go to her desired place. However, she must not fall in love with a boy she works with, who bears a heart she must heal.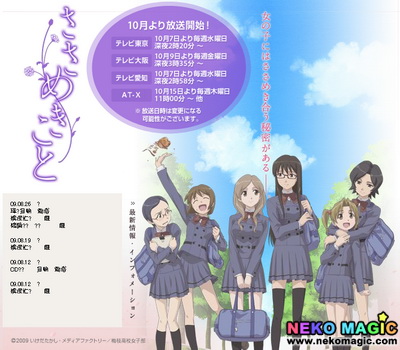 The story revolves around Sumika, a popular high school honors student with a secret she dares not reveal to anyone – that she is in love with her classmate Ushio. Sumika hears that Ushio is like her, "a girl who likes girls," but Sumika's feelings have yet to be reciprocated.
<< Part 1: TV | Part 2: TV | Part 3: TV | Part 4: OVA/OAD | Part 5: Movie >>