Black Rock Shooter anime is coming in this September! This is a really shocking news. We never heard anything about this anime adaptaion and all of sudden the DVD/BD is coming out in September. This is just an "pilot animation", a experimental video tho. Which means if this video is selling well, there will be a full scale anime project coming next. The BRS -Pilot Animation- will be released on September 30, 2009. 1,890 yen (tax in) for the Blu-ray version, 1,260 yen (tax in) for the DVD version. It comes with an audio CD and booklet.
I will see if I can order the DVD version on Amazon.jp. Someone told me before that Amazon.jp do ship DVD outside of Japan.
Btw, the release of the Black Rock Shooter 1/8 PVC figure from GSC is delay from August to October. That means I have 2 more months to save $$$ for her, that's great! XD
——Description from Manufacturer——
huke and Ordet are expanding the world of BLACK ROCK SHOOTER
A pilot version of the anime adaption of BLACK ROCK SHOOTER, established by the meeting of the original illustrator huke and Ordet staff, is on its way to your screens!
The pilot DVD will be released with the new CD produced by ryo, 'Miku Hatsune voice-B', and will also come with an image board booklet. The CD will also be a special edition produced just for the project announcement.
Media Contents
(DVD/BD)
BLACK ROCK SHOOTER – Pilot Animation -(original/Instrumental)
BLACK ROCK SHOOTER – Pilot Animation -(2M MIX/Miku Hatsune voice-β)
BLACK ROCK SHOOTER – Pilot Animation -(2M MIX/Instrumental)
(CD)
M-1. BLACK ROCK SHOOTER 2M MIX
M-2. BLACK ROCK SHOOTER 2M MIX -Instrumental-
Specs
Product name BLACK ROCK SHOOTER -PILOT Edition-
Series BLACK ROCK SHOOTER
Release Date 2009/09
Specifications DVD(BD)
CD and booklet. Sold at amazon/animate/Gamers/Circle-K/Sunkus
Sold by BRS Project Distributor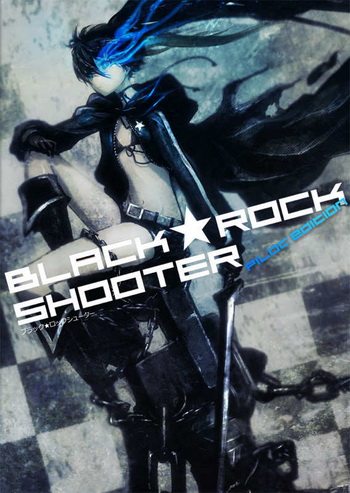 This will be the DVD/BD cover image
Here are some pic that I found on Huge's (the creator of BSR) blog.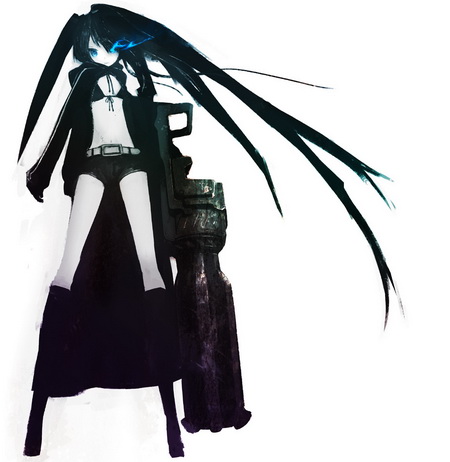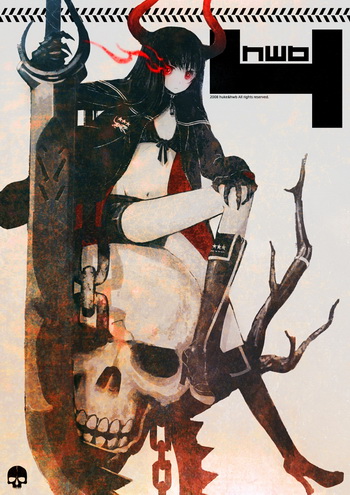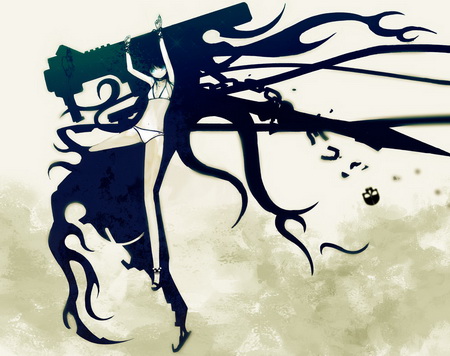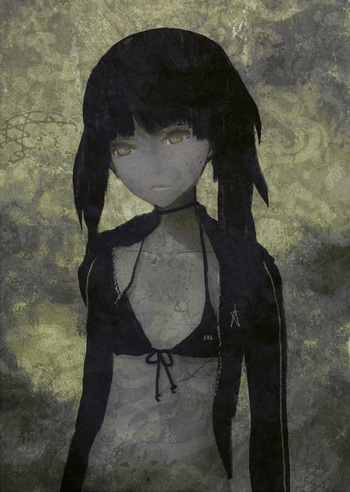 This is BRS's enemy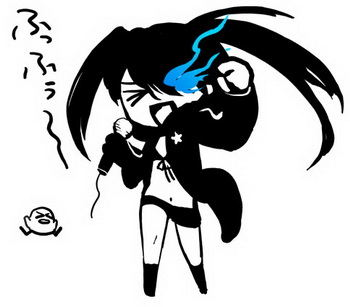 BLACK★ROCK SHOOTER promo (@4:45)
[youtube]lbFbXuaKviM&e[/youtube]
BLACK★ROCK SHOOTER Animation Project -PILOT Edition-
[youtube]HTiMt6SuO3I[/youtube]
Official Black Rock Shooter Project homepage
http://www.blackrockshooter.jp/
via GSC