2016 Winter anime Part 8: OVA/OAD/SP 4
Akagami no Shirayuki-hime: Nandemonai Takaramono, Kono Page (OAD)
Syomin Sample (OAD)
Shinmai Maou no Testament Burst (OAD)
Durarara!! x2 Ten Gaiden ?! (OAD)
Okusama ga Seitokaichou (OAD)
Queen's Blade: Grimoire (OVA)
Comet Lucifer (SP)
Momokuri (ONA)
iDOLM@STER Cinderella Girls (SP)
Aoharu x Kikanjuu (SP)

<< TV1 | TV2 | TV3 | TV4 | OVA1 | OVA2 | OVA3 | OVA4 | Film >>

(January 05, 2016)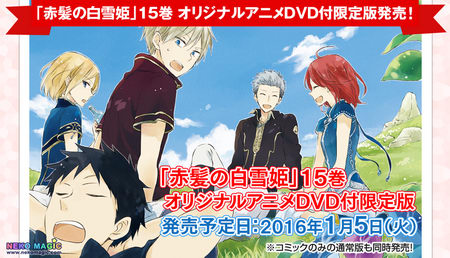 Bundled with the limited edition 15th volume of the manga. Chapters adapted
Volume 10, Chapter 41: Shirayuki to Zen, Hajimete no Joukamachi Date
Volume 7, Special Chapter: Raji Ouji Youshou no Migiri
Volume 11, Special Chapter: Hajimari no Zen & Mitsuhide & Kiki

(January 05 / February 02, 2016)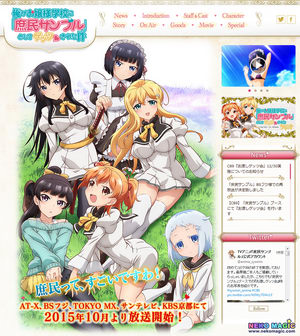 In a hidden school surrounded by mountains, young ladies of good families are taught everything a high class lady needs to know. They are also completely cut off from the outside world, keeping them sheltered and innocent; however, a problem has come up recently—more and more graduates are failing to cope with the modern world after graduation. To deal with this problem, they've decided to kidnap a male commoner student, and enroll him as a student. They hope that this will be a gentle way to introduce the girls to the outside world.
Kagurazaka Kimito is chosen for this dubious honor, mostly because he seems utterly average; however, the school leaders also seem to have concluded he's a homosexual with a muscle fetish. When Kimito hears that the alternative may be castration (to protect the girls' purity), he eagerly plays along with this misconception. Now he'll just have to survive the attention of many high class young ladies that are completely out of touch with the world!
Release Date: January 05 / February 02, 2016
Studio: Silver Link
Note: Anime short bundled with BD/DVD Vol. 1-2
Homepage: http://syominsample-anime.jp/

(January 26, 2016)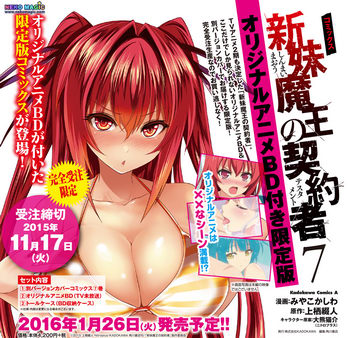 While Basara, Mio, and Yuki have picked up their seemingly ordinary lives, they were attacked by magic-wielding humans when preparing for the upcoming sports event. Basara tries to become stronger by strengthening the testament when Rukia, Maria's sister, suddenly appears. Unknowingly, the war deciding the future of the demon realm has started.

(January 27, 2016)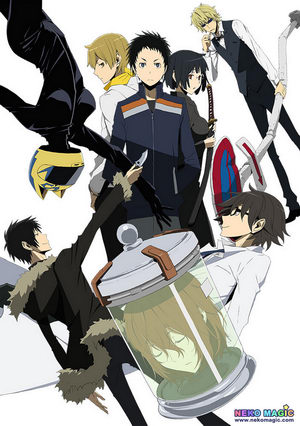 Ikebukuro – a place filled with conspiracy plotters. After an information exchange center has been attacked, a young man who possesses the strength of two color gangs: "Dollars" and "Blue Squares," walks on a path to end the chaos with his own ideologies.
Release Date: January 27, 2016
Studio: Shuka
Note: Epuside 13.5, bundled with BD/DVD Vol. 6
Homepage: http://www.durarara.com/

(January 27, 2016)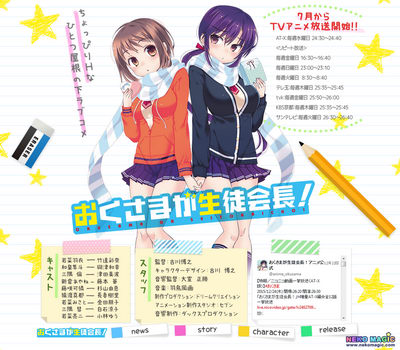 The story begins with Izumi Hayato running to be student council president. But when a beautiful girl swings in promising the liberalization of love while flinging condoms into the audience, he ends up losing to her and becoming the vice president. At the student council meeting, the newly-elected president invites herself over to Izumi's house, where she promptly announces she is to become Izumi's wife thanks to an agreement—facilitated by alcohol—made between their parents when they were only 3.

(January 29, 2016)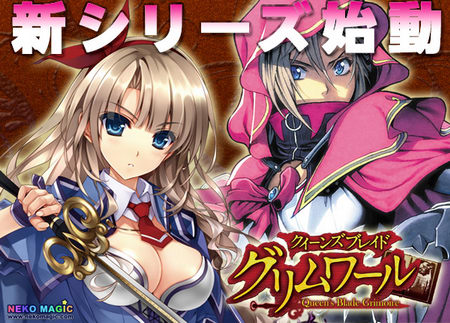 After the wandering warrior Leina's championship has ended, the royal court's magician Alicia uses black magic and opens a doorway to another dimension. From that door, a rabbit lures Alicia into another dimension called Melfairland. Melfairland is holding a tournament of its own to award out a Queen's Blade, and Alicia enters the tournament in order to find a way to return to her own world.
Release Date: January 29, 2016
Studio: TBA
Note: A two-part OVA adaption, bundled with the Queen's Blade visual books
Homepage: http://queensblade.net/qbgrim

(January 29 / February 24, 2016)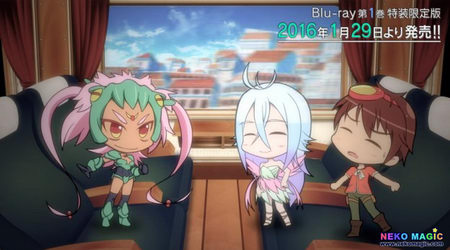 Super deformed flash anime shorts bundled with the Blu-ray and DVD volumes of Comet Lucifer.
Release Date: January 29 / February 24, 2016
Studio: 8bit
Note: Short specials included in the BD/ DVD releases
Homepage: http://comet-lucifer.jp/

(January 2016)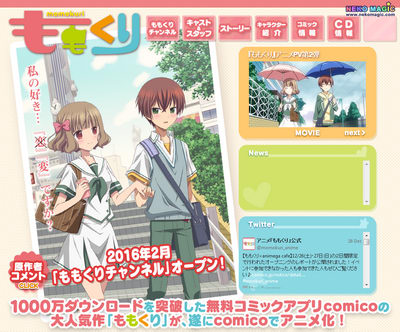 The story revolves around Yuki Kurihara, a girl who has finally been granted her wish of dating her crush Momo. At first glance, she just looks like a normal but very cute girl. However, she is in fact a maniac over Momo, taking notes of his activities and never missing the chance to see him in a cute moment. Momo, on the other hand, is inexperienced in love, and just wants to make Yuki happy.

(February 25, 2016)
The iDOLM@STER Cinderella Girls recap aired between episodes 7 and 8 as part of a special program featuring the seiyuu of Uzuki Shimamura, Rin Shibuya, Mio Honda, and Producer.

(Winter 2016)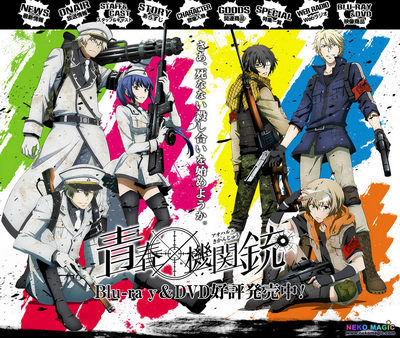 The story follows high school student Hotaru Tachibana, a girl disguised as a boy. Through strange circumstances she finds herself drawn into the world of survival games by a host, Masamune Matsuoka. The two form a team with ero-manga artist Tooru Yukimura and aim to be the best in Japan.

<< TV1 | TV2 | TV3 | TV4 | OVA1 | OVA2 | OVA3 | OVA4 | Film >>