2015 Fall anime Part 1: TV Anime 1
Diabolik Lovers More, Blood
Kamisama Minarai: Himitsu no Cocotama
Young Black Jack
Lupin III (2015)
Lance N' Masques
Hacka Doll
Kagewani
Heavy Object
Noragami Aragoto
K Return of Kings
Fafner: Exodus S2

<< TV1 | TV2 | TV3 | TV4 | TV5 | OVA1 | OVA2 | OVA3 | Film1 | Film2 >>

(September 23@24:30)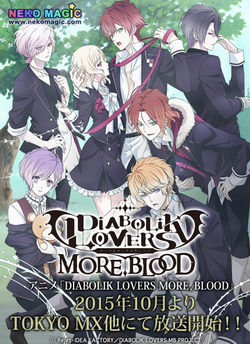 Yui Komori may (or may not) have attained vampire status, but due to her inexplicable links to the Sakamaki clan her life remains somewhat unchanged. Yet troubled by new dreams and apparitions mentioning a mysterious "Eve", Yui's life is suddenly once again – quite literally – turned upside down when she and the Sakamaki brothers are involved in a fiery car crash. The incident heralds the appearance of four new vampires, the Mukami tribe, and to her dismay these dashing young men have their eyes and fangs set on Yui as well!

(October 01@18:00)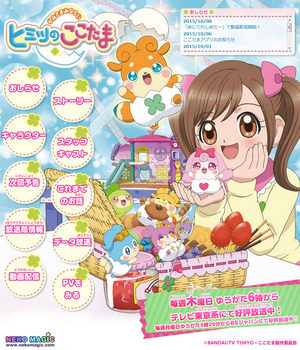 Cocotama are tiny gods born from the thoughts and feelings of objects that people use with great care. The fact that Cocotama wear part of the egg they hatch out of as underwear is proof that they are still apprentices. The Cocotama use a mysterious magic, and they train hard to be of use to humans and to become full gods. They live inside human houses and stealthily move around to help humans find things they have lost, although they make many mistakes.

(October 01@25:16)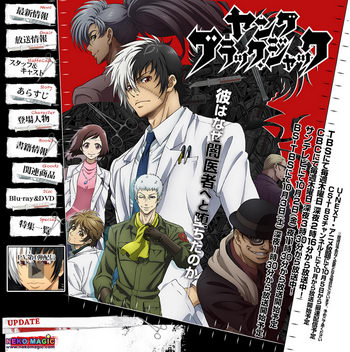 The year is 1968, and the world is swept up in the Vietnam War and student protests. In this time of turmoil, a mysterious young man with white and black hair and a scar on his face is enrolled in medical school. His genius skills with a surgical knife achieve many a medical miracle and are getting noticed. This hero origin story reveals how this young man earned his medical degree and the name of Black Jack.

(October 01@25:29)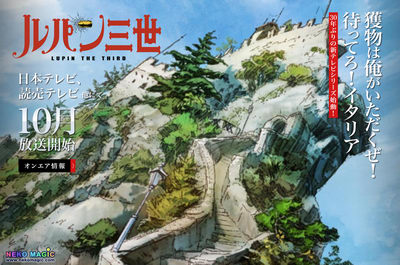 Lupin will be starring as the main character in this upcoming series set to take place in Italy and San Marino.
Reflecting its setting, the anime will debut in Italy before airing in Japan. Lupin III fans will note that the titular thief now has a blue coat, following his earlier appearances in green (first series and some OVAs), red (the second series as well as most films and television specials) or pink (third series).

(October 01@25:46)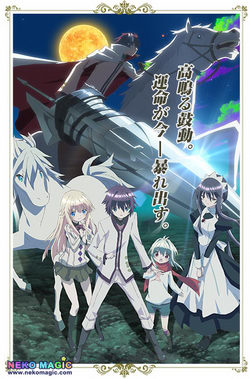 This battle action series revolves around Youtarou, a young man who is part of the last remaining order of knights in the 21st century, called "Knights of the World." As he fights as the mysterious Knight Lancer, he must hide his identity behind a mask.

(October 02@23:00)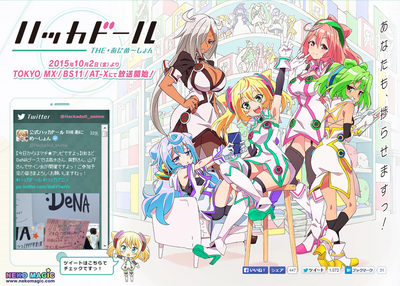 DeNA revealed during a stage event at the "Machi Asobi 14" event in Tokushima on Sunday that its Hacka Doll news app is inspiring a television anime series. Hacka Doll The Animation, which will be a series of anime shorts, will air on the Tokyo MX TV and BS 11 television channels' "Ultra Super Anime Time" programming block starting in October 2015.

(October 02@23:00)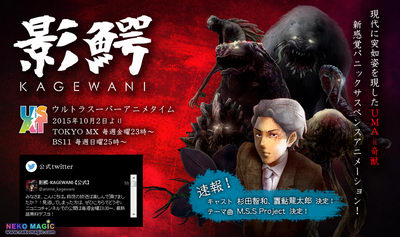 Mysterious monsters that appear and attack in present time.
The people can only be played with by them in this extreme situation.
Why do these monsters appear to attack people…?
Sousuke Banba, a scientist, searches for the truth with the keyword "Kagewani"
A new feeling of panic suspense animation begins.

(October 02@24:30)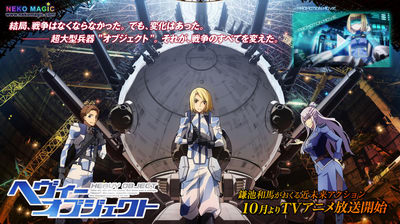 Qwenthur came to the Alaskan military base to study Objects, the new weapons that have completely revolutionized war as we know it—battles are fought by soldiers controlling Objects far away from harm; however, when he starts to get close to Object pilot Milinda, will he discover the grim truth behind Heavy Objects?

(October 02@25:05)
In the second season of Noragami the main focus is on Bishamon, god of combat. She has many shinki due to her being unable to abandon spirits attacked by Ayakashi. She has a large group of shinki with her as leader, causing her trouble as she sometimes cannot tend to all of them properly, especially when one of them gets sick or is in pain. She has a strong hate for Yato, as a dark past binds the two of them. How will the horrifying events dated hundreds of years ago in combination with current evil happenings affect Yato and Yukine?

(October 02@25:55)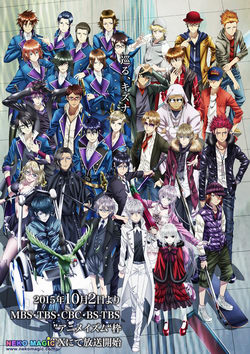 In modern Japan, where history has strangely overlapped with reality. There, seven "Kings" with great superpowers existed. Along with their clansman to whom they shared their own power with, the kings each formed clans. Order bound by blue, red flames that cause chaos, irregularities that shine in white, and reforms branched off into green. The Kings, each with their own abilities, now…
With "jungle" once again jumping back into action, the fates of the various Kings are brought together.

(October 02@26:40)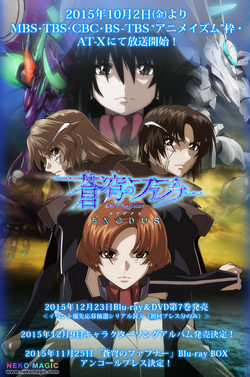 Continuation of Soukyuu no Fafner: Dead Aggressor – Exodus.
2150 AD. The battle against the silicon-based Festums from outer space reaches a new phase. Fragments of the North Pole Mir were scattered throughout the world. Eventually, they began to act on their own as independent Mirs. Most hated humanity and attacked them, but some chose to coexist with mankind. Some with the same way of thinking existed within the human race, as well: those who were both human and Festum. They added to the chaos of the battle and brought about even more hatred.

<< TV1 | TV2 | TV3 | TV4 | TV5 | OVA1 | OVA2 | OVA3 | Film1 | Film2 >>