2015 Summer anime Part 9: Film 1
Typhoon Noruda (Film)
Anata wo Zutto Aishiteru (Film)
Yowamushi Pedal: Re:ROAD (Film)
Love Live! The School Idol Movie (Film)
Ghost in the Shell 2015 (Film)
Attack on Titan Movie 2: Jiyuu no Tsubasa (Film)
Haikyuu!! Movie 1: Owari to Hajimari (Film)
Code Geass: Boukoku no Akito 4 – Nikushimi no Kioku Kara (Film)
Sinbad: Soratobu Hime to Himitsu no Shima (Film)

<< TV i | TV ii | TV iii | TV iv | TV v | OVA i | OVA ii | OVA iii | Film i | Film ii >>

(June 05)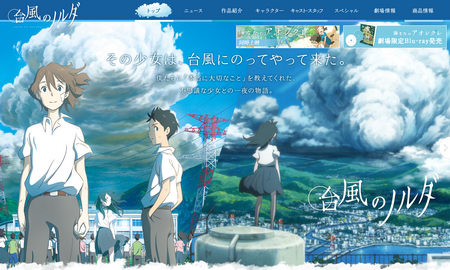 On a certain isolated island, at a certain middle school, on the eve of the culture festival, Shūichi Azuma quits baseball after playing his whole life. He has a fight with his best friend Kenta Saijō. Then they suddenly meet a mysterious, red-eyed girl named Noruda, and a huge typhoon hits the middle school.

(June 06)
The film's story centers around Toron, an infant Tyrannosaurus who lost his mother Sera (Watanabe) and father Zesta (Yamaguchi). Left alone, Toron embarks on a journey and meets friends, learning about true strength and courage, and what love truly means.

(June 12)
The movie will compile the episodes from the second season of the anime, and will also have new cuts of animation.

(June 13)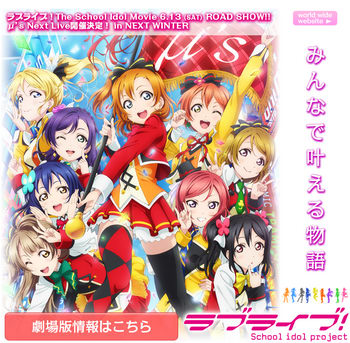 Knowing that the graduation of the third-year members means the end of μ's, the nine girls take a walk around the school filled with memories. However, when the students attempt to leave the school gates, a single email is sent to them, and the curtain on a new story for μ's begins.

(June 20)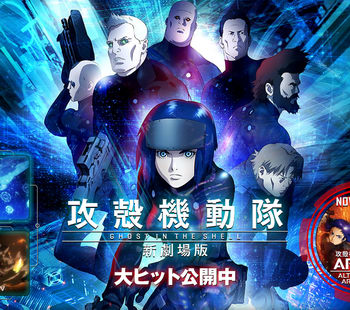 The official website for Ghost in the Shell: Arise announced that a new Ghost in the Shell film is in production and is slated to open in theaters in Japan in 2015.

(June 27)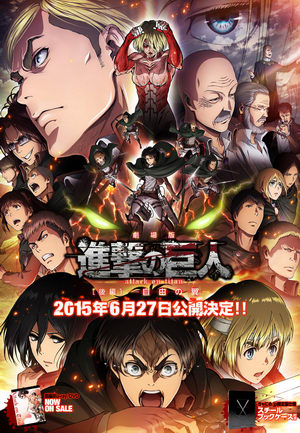 Recap of episodes 14-25.


(July 04)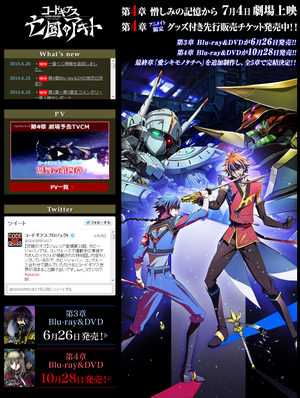 Fourth episode of Code Geass: Boukoku no Akito.

(July 04)
Sinbad dreams of voyaging to an unknown world. He and his pet monkey Mimi encounter Sana, a girl riding a flying wooden horse. Then, the wind shifted.

<< TV i | TV ii | TV iii | TV iv | TV v | OVA i | OVA ii | OVA iii | Film i | Film ii >>