2015 Summer anime Part 8: OVA/OAD/SP 3
Arslan Senki Specials (BD)
Sora no Method: Aru Shoujo no Kyuujitsu★ (BD)
Saki Biyori (OVA)
Fate/kaleid liner Prisma☆Illya 2wei! (OVA)
Shirobako: Exodus! (BD)
Shouwa Genroku Rakugo Shinjuu: Yotarou Hourou-hen (OVA)
Kamisama Hajimemashita: Kako-hen (OVA)
Hoozuki no Reitetsu (OVA)
Isuca: Gokuraku (OVA)
Mujaki no Rakuen (OVA)
Gakuen Handsome The Animation (OVA)
Yuru Yuri Nachuyachumi!+ (SP)

<< TV i | TV ii | TV iii | TV iv | TV v | OVA i | OVA ii | OVA iii | Film i | Film ii >>

(July 23)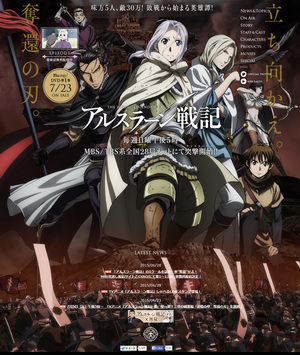 Recap episode of Arslan Senki (TV) eps. 1-13.
Release Date: July 23
Studio: Sanzigen, Lidenfilms
Note: found on BD vol.1
Homepage: http://www.arslan.jp/

(July 24)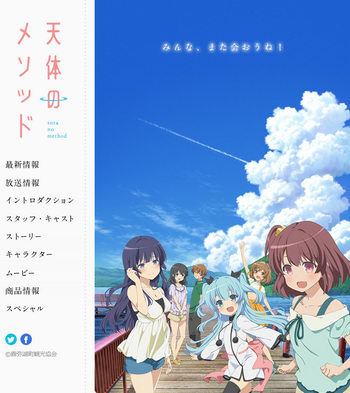 Original short anime bundled with the seventh Blu-ray and DVD volume of Sora no Method.


(July 25)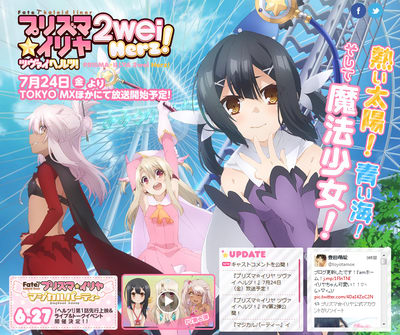 Based on the manga by the same name by Hiroyama Hiroshi, itself a spin-off of the Fate/stay night erotic visual novel by Type-Moon.
Note: Bundled with the limited edition of the sixth Fate/Kaleid Liner Prisma Illya 3rei!! magical girl manga volume.

(July 29)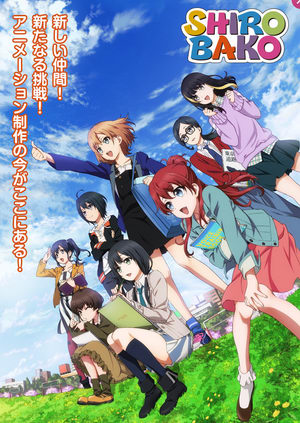 Specials included with third and seventh volumes of the Blu-ray and DVD releases.
Episodes
#1: Episode 1 of Musashino Animation's Exodus!
#2: Episode 1 of Musashino Animation's Dai San Hikou Shoujo Tai

(August 07)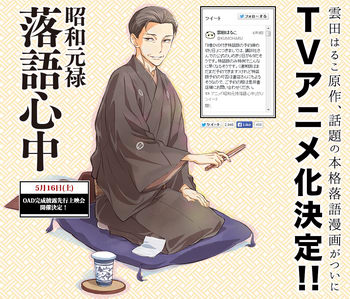 Bundled with the special editions of the manga's 7th and 8th volumes.
When a certain man is released from prison, he knows exactly where he's heading first. After falling in love with a traditional comic storyteller's rendition of the story called "Shinigami," he is determined to become his apprentice. The performer, Yakumo, has never taken an apprentice before, but to everyone's surprise, he accepts the eager ex-prisoner, nicknaming him "Yotaro."
As Yotaro happily begins his new life, he meets others in Yakumo's life, including Yakumo's ward Konatsu. Konatsu was the daughter of a famous storyteller, and Yakumo took her in after her father's tragic death. Konatsu loved her father's storytelling, and would love to become a performer in her own right—but that path is not available for women.

(August 20)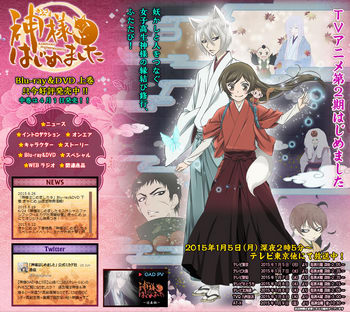 Another OVA of Kamisama Hajimemashita will be in two parts. Part one will ship with the manga's 22nd volume on August 20, 2015 and part two will ship with manga's 23rd volume on December 18, 2015.
The OVA will be based on the "past arc" of the series, which ranged from the 14th to 17th volumes of the manga.
Release Date: August 20
Studio: TMS Entertainment
Note: ep.1; bundled with LE manga vol.22
Homepage: http://mikagesha.com/

(August 21)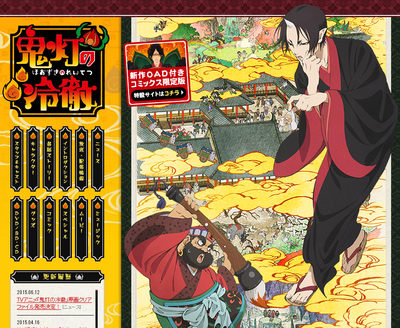 Bundled with the limited editions of 17th, 18th, and 19th volumes of the Hoozuki no Reitetsu manga.
The dark comedy revolves around the fierce god aide to the Great King Yama, Hoozuki. Calm and super-sadistic, he tries to resolve problems that often occur in Hell.

(August 26)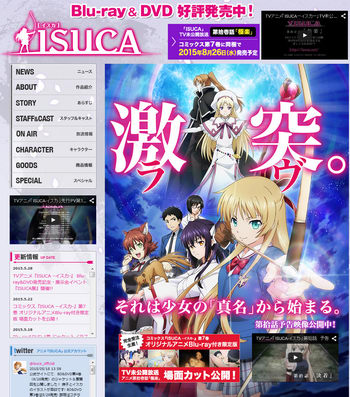 The OVA will be bundled with the 7th volume of the manga, scheduled to ship on August 26, 2015. It will be a sea bathing episode.
Release Date: August 26
Studio: Arms
Note: bundled with LE manga vol.7
Homepage: http://isuca.net/

(August 28)
Shouta, a 25-year-old NEET, is mocked by his former female classmates who've all become successes, at their class reunion. A mysterious incident at the school pool throws him back in time and lets him deal with those same classmates back when they were fifth grade girls.

(August 28)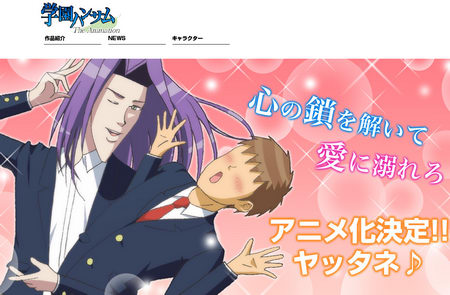 The school love story is set at Baramon High School, a private boys' school for the prefecture's most elite. The protagonist is a seventeen year old boy who transfers into the school and meets various major players on campus, such as the outlaw teacher, the soccer captain, and a childhood friend whom the protagonist has not seen for seven years. The school presents opportunities for friendship, love and conflict, and changes are now bound to happen in the main character's life.

(August 2015)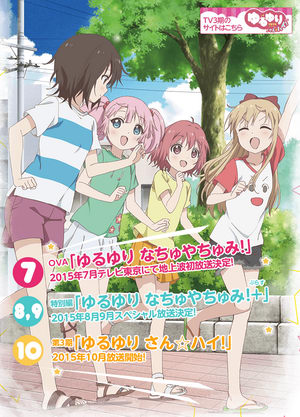 Extra episodes of Yuru Yuri Nachuyachumi!

<< TV i | TV ii | TV iii | TV iv | TV v | OVA i | OVA ii | OVA iii | Film i | Film ii >>