2015 Summer anime Part 7: OVA/OAD/SP 2
Sousei no Aquarion Evol (OVA)
Sword Art Online II: Sword Art Offline II (BD)
Selector Spread WIXOSS Special (BD)
Amagi Brilliant Park: Wakuwaku Mini Theater (BD)
Shin Tennis no Ouji-sama OVA vs. Genius 10 (BD)
Hyakka Ryouran: Samurai After (OVA)
Hetalia: The World Twinkle (ONA)
Kanagatari. Kanabakari.: Kanadian Families (OVA)
Magi: Sinbad no Bouken (OVA)
City Hunter 2015 (OVA)
Durarara!!x2 Shou: Watashi no Kokoro wa Nabe Moyou (OVA)

<< TV i | TV ii | TV iii | TV iv | TV v | OVA i | OVA ii | OVA iii | Film i | Film ii >>

(June 28)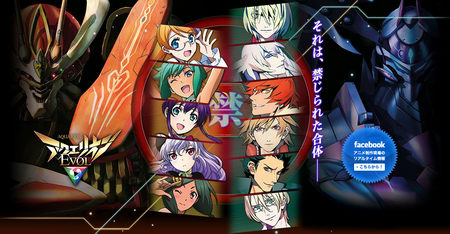 Original episode that will be screened at Project Aquarion's 10th Anniversary event scheduled to be held on June 28, 2015.


(June 24)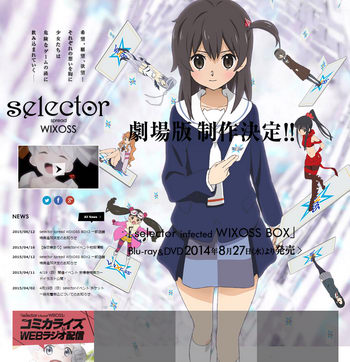 Get ready for the thrilling second season of the WIXOSS series! Immerse yourself in a game where special cards called LRIGs—cards that possess personalities and wills of their own—can change your life forever. Teenager Ruko holds one of these rare cards, and if she wins, her wish will be granted. But what happens if she loses?

(June 26)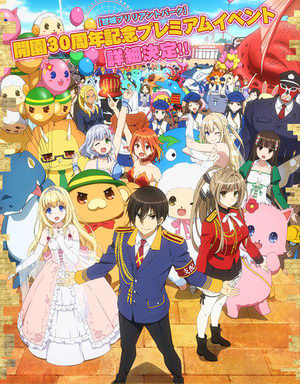 Mini-theater specials bundled with Blu-ray/DVD volumes of Amagi Brilliant Park.

(June 26)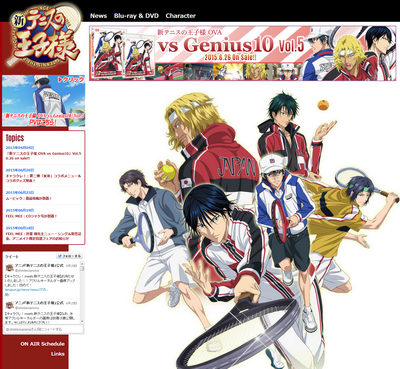 This continues what happened in the "Prince of Tennis ", after the end of the tournament . In "The New Prince of Tennis," Ryoma and the others (team members and teams they faced) begin a new adventure when they are the only 50 middle school students to be invited to the Japanese High School Representatives Selection Camp where only the top potentials in the Japanese tennis world train.
Release Date: June 26
Studio: Production I.G
Note: ep.9 & 10; found on BD vol.5
Homepage: http://tenipuri.jp/

(July 01)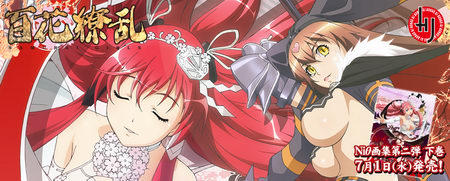 OVA bundled with Niθ Art Works Vol. 2, featuring a new character named Kagekatsu Uesugi.

(July 03 @12:00)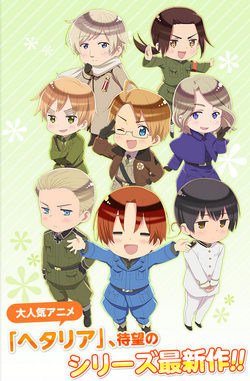 Members of personified countries reunite to bring excitement and laughter to audiences.


(July 15)
OVA series bundled with the manga volumes, starting with volume 3. It tells the story of Sinbad's early life, when he captured two of the dungeons.

(July 18)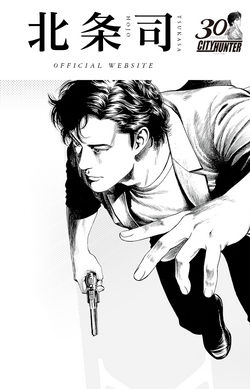 A scan of the upcoming issue of Monthly Comic Zenon magazine, revealed that City Hunter will be receiving a new OVA adaptation. It will be bundled with the release of the new version of the manga, City Hunter XYZ Edition, on July 18. This announcement was made to commemorate the 30th anniversary of City Hunter. The OVA will promote the new animation and cast members.

(July 22)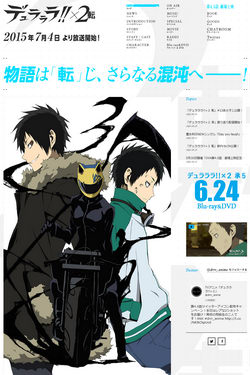 Ikebukuro — a place filled with conspiracy plotters. After an information exchange center has been attacked, a young man who possesses the strength of two color gangs: "Dollars" and "Blue Squares," walks on a path to end the chaos with his own ideologies.

<< TV i | TV ii | TV iii | TV iv | TV v | OVA i | OVA ii | OVA iii | Film i | Film ii >>