2015 Summer anime Part 1: TV anime 1
Deban Desu Yo! Onigirizu (TV)
GANGSTA. (TV)
Okusama ga Seitokaichou! (TV)
Chaos Dragon: Sekiryuu Senyaku (TV)
Aquarion Logos (TV)
Ranpo Kitan: Game of Laplace (TV)
Danchigai (TV)
Aoharu x Kikanjuu (TV)
Joukamachi no Dandelion (TV)
Ushio to Tora (TV)

<< TV i | TV ii | TV iii | TV iv | TV v | OVA i | OVA ii | OVA iii | Film i | Film ii >>

(June 01 @22:55)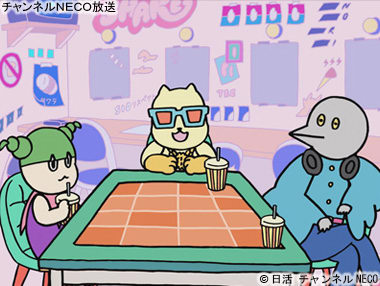 A short series created to commemorate the 25th anniversary of the NECO broadcast channel. It focuses on the backstage chatter and concerts of a band called Onigirizu.

(July 01 @26:44)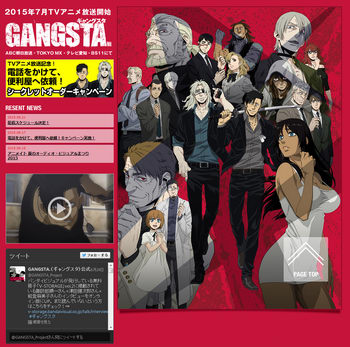 In the city of Ergastulum, a shady ville filled with made men and petty thieves, whores on the make and cops on the take, there are some deeds too dirty for even its jaded inhabitants to touch. Enter the "Handymen," Nic and Worick, who take care of the jobs no one else will handle. Until the day when a cop they know on the force requests their help in taking down a new gang muscling in on the territory of a top Mafia family. It seems like business (and mayhem) as usual, but the Handymen are about to find that this job is a lot more than they bargained for.

(July 01 @24:30)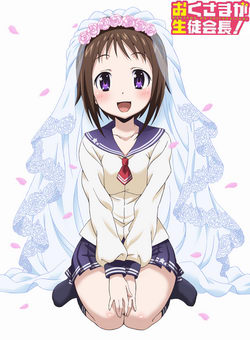 The story begins with Izumi Hayato running to be student body president. But when a beautiful girl swings in promising the liberalization of love while flinging condoms into the audience, he ends up losing to her and becoming the vice president. At the student council meeting, the newly-elected president invites herself over to Izumi's house, where she promptly announces she is to become Izumi's wife thanks to an agreement—facilitated by alcohol—made between their parents when they were only 3.

(July 02 @22:30)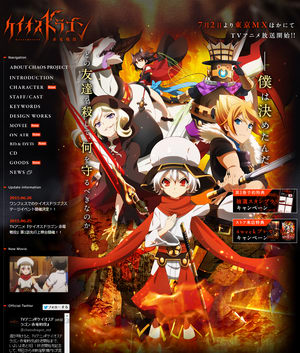 The story takes place in Huanli (the Year of Dazzling) 3015. Donatia and Kouran, two countries fighting for supremacy, are causing the world to be torn apart due to the constant war. Amidst the strife is the island country Nil Kamui, which has lost its independence. Red Dragon, the guardian god of Nil Kamui, goes out of control. Will the island country be able to regain its independence?
Chaos Dragon is based on the role-playing fiction project Red Dragon, a story which was created by five notable character designers: Gen Urobochi (Fate/Zero), Kinoko Nasu (Kara no Kyoukai), Iduki Kougyoku (Mimizuku to Yoru no Ou), Ryohgo Narita (Durarara!!), and Simadoriru (member of the Stripe Pattern doujin circle). The results of their tabletop role-playing game sessions over six days created material for a seven-volume light novel series.

(July 02 @24:00)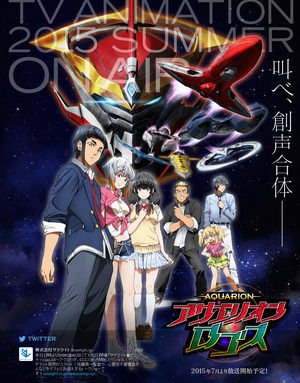 Once upon a time, human voices had defined the true nature of all things, yet the invention of text changed the status quo, while creating a "Logos World" between the voice and the truth. Millennia have passed since then, advancements of civilizations have made the "Logos World" too big to control "texts." A group of young people dedicate themselves to counter chaotic "texts" with "Creative Voice Power," and among them, a boy named Akira Kaibuki living in Asagaya.

(July 02 @24:55)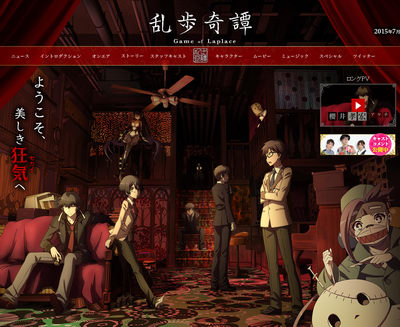 The story takes place at a certain middle school where several murder cases take place. Kobayashi, a boy who goes to this school, meets genius detective Akechi, who comes to the school to investigate. Kobayashi takes an interest in Akechi and, in spite of his friend Hashiba's worries, he volunteers to be Akechi's assistant.

(July 02 @25:00)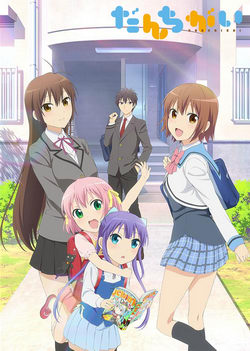 The story revolves around Haruki and his four sisters: Mutsuki, Yayoi, Uzuki, and Satsuki. While their life may seem monotonous—aside from the fact that Haruki's sisters don't give him a single opportunity to rest, lecturing him about every perceived mistake and playing tricks on him—Haruki still likes his life.

(July 02 @25:46)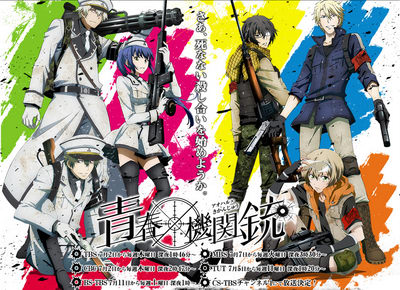 When Hotaru moves into a new apartment alone, there's a mysterious man standing nearby the apartment. Hotaru decides to confront the man, who turns out to live in the neighboring apartment. The next day at school, Hotaru's best friend Kanae tells Hotaru that a host tricked her out of her money. When Hotaru goes to confront the host, he happens to be none other than Hotaru's neighbor, Masamune?!

(July 02 @26:16)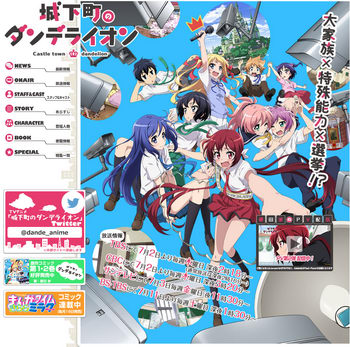 The Sakurada family is a pretty ordinary family of eleven people living in a solitary house. Except that their father is the king, and each of the children has special powers. Also, to ensure their safety and to help citizens decide the next king, the house is observed by more than 200 security cameras.

(July 03 @22:30)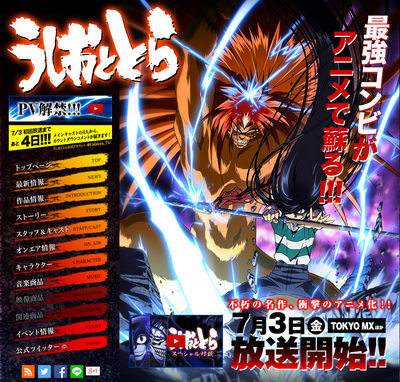 Ushio thinks that his father's talk of an ancient ancestor impaling a demon on a temple altar stone with the legendary Beast Spear is nuts, but when he finds the monster in his own basement, Ushio has to take another look at the family legend! To save his friends and family from the invading spirits, Ushio is forced to release Tora from his captivity. But will the creature prove to be worse than the curse?

<< TV i | TV ii | TV iii | TV iv | TV v | OVA i | OVA ii | OVA iii | Film i | Film ii >>