2009 Summer anime Part 3: OVA
ToLOVE-Ru (OVA)- Vol. 2 (June 04) Vol. 3 (August 04)
Chinyuuki ~Tarou to Yukai na Nakama-tachi~ (OVA)- Vol. 1 (June 12)
Minami-ke (OAD)- bundled with Vol 6 Manga Vol. (June 23)
Utawarerumono (OVA)- Vol. 1 (June 24)
Saint Seiya: The Lost Canvas – Meiou Shinwa (OVA)- Vol. 1 (June 24)
Akane-iro ni Somarusaka Hardcore (OVA)- (June 26)
Cobra The Animation: Time Drive (OVA)- Vol. 2 (June 26)
DOGS/BULLETS & CARNAGE (OVA)- Vol. 2 (July 17)
Higurashi no Naku Koro ni Rei (OVA)- Vol. 4 (July 24) Vol. 5 (August 21)
Kodomo no Jikan Second Term (OVA)- Vol. 3 (July 24)
HELLSING Ultimate (OVA)-Vol. 6 (July 24)
Nodame Cantabile (OAD)- bundled with Vol. 22 Manga (August 10)
15 Bishoujo Hyouryuuki (OVA)- (August 13)
AIKa ZERO (OVA)- Vol. 1 (August 25)
Mahou Sensei Negima! Mouhitotsu no Sekai (OVA)- (Summer '09)
<< Part 1: TV | Part 2: TV | Part 3: OVA | Part 4: Movie >>
ToLOVE-Ru (OVA)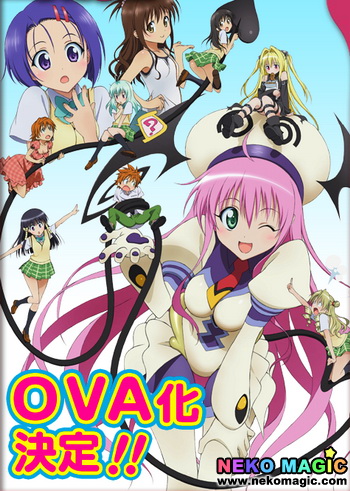 Vol. 2 (June 04) Vol. 3 (August 04)
http://www.j-toloveru.com/
[youtube]soXg9mRqbbU[/youtube]
Following the adventures and trouble that surrounds Lala Satalin (princess of Deviluke stellar empire) and her unwilling fiance Rito Yuki (a mere human), and friends. The story from "ToLoveRU" continues with a lot of fun caused by Lala's scientific research.
Chinyuuki
~Tarou to Yukai na Nakama-tachi~ (OVA)

Vol. 1 (June 12)
Minami-ke (OAD)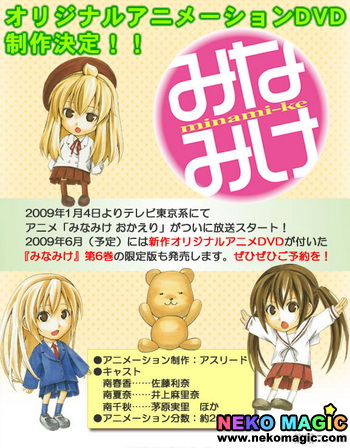 bundled with Vol 6 Manga Vol. (June 23)
http://shop.kodansha.jp/bc/yoyaku/comics/minamike/
Minami-ke is due to receive an OAD (an OVA bundled with the manga). The disc is set for a June 2009 release, bundled with the limited edition version of the sixth volume of the manga, for some ¥3,700. Now the important part: production will be handled by Asread, the same esteemed company responsible for the much unloved Okawari second season, and also currently producing the third season.
Utawarerumono (OVA)

Vol. 1 (June 24) http://aquaplus.jp/ova_uta/
[youtube]u1uWfGIOfiI[/youtube]
Saint Seiya: The Lost Canvas – Meiou Shinwa (OVA)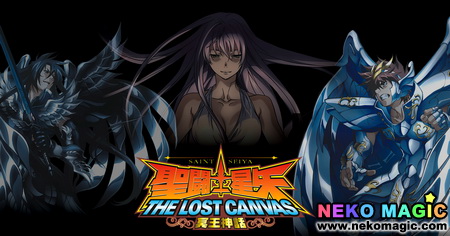 Vol. 1 (June 24) http://loscan.jp/
[youtube]PJfrA7gazpU[/youtube]
This is the story of the previous Holy War, taking place in the 18th century, 250 years before the original series, in the Saint Seiya universe. The story centers on the relation between Tenma, the Pegasus Saint and his beloved friend, Alone, who would eventually become his greatest enemy, Hades.
Akane-iro ni Somarusaka Hardcore (OVA)

(June 26) http://www.mmv.co.jp/special/akasaka/
Cobra The Animation: Time Drive (OVA)

Vol. 2 (June 26) http://www.cobra30th-anime.com/
[youtube]UtXlzVnSLw8[/youtube]
DOGS/BULLETS & CARNAGE (OVA)

Vol. 2 (July 17) http://annex.s-manga.net/dogs/
[youtube]VGhgod4BZ84[/youtube]
Set in a post-apocalyptic world where violence, crime, genetic manipulation and other cruel scientific experiments have become common, the story focuses on four main characters who, through a series of coincidences, meet as they search for a way "below", looking for answers to their individual pasts.
Higurashi no Naku Koro ni Rei (OVA)

Vol. 4 (July 24) Vol. 5 (August 21)
http://www.oyashirosama.com/web/rei/
[youtube]EaFu2EBfGSY[/youtube]
At the start it would appear that this story will only be about fun and good moments for the "club" members, but after a brief fun during the first ova, the story turns out to be more deep and tense. Rika now feels strange and distant. And even feels that the same tragedies of the "past times" will occur, feeling that destiny is something that can't be changed in the end. She thinks about getting involved and try to solve those mistakes or just giving up to that tragic destiny.
Kodomo no Jikan Second Term (OVA)

Vol. 3 (July 24) http://www.kojika-anime.com/
[youtube]ROTkzyNp-Zg[/youtube]
HELLSING Ultimate (OVA)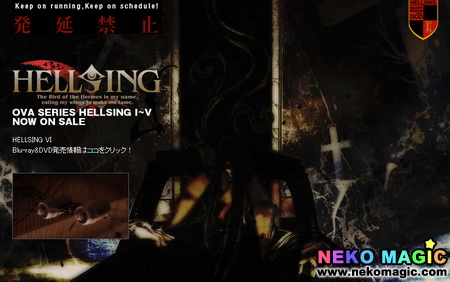 Vol. 6 (July 24) ent.co.jp/rondorobe/anime/hellsing/
[youtube]hIEHytLc6t8[/youtube]
Vampires exist. It is the duty of Hellsing, a secret organization sponsored by the British government, to hide that frightening fact and protect the blissfully unaware populace. Along with its own personal army, Hellsing has secret weapons. Alucard, an incredibly powerful vampire, has been controlled by Hellsing for years. It is unclear how he feels about being a servant to the Hellsing family, but he certainly enjoys his job as a vampire exterminator. Seras is a fledgling vampire and former police woman. Although reluctant to embrace her new self, she is a valued member of the organization. Integra Hellsing, the current leader, is usually fully capable of fulfilling her duty, but lately, vampire activity has been on the rise. Unfortunately, the cause is more alarming than anything she could have imagined. A group long thought dead has been plotting in secret since their apparent destruction over 50 years ago. Plotting to plunge England, and perhaps the entire world, into war.
Nodame Cantabile (OAD)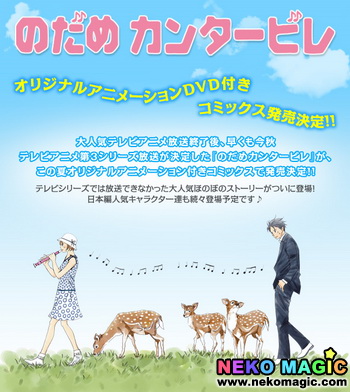 bundled with Vol. 22 Manga (August 10)
http://shop.kodansha.jp/bc/yoyaku/comics/nodame22/
15 Bishoujo Hyouryuuki (OVA)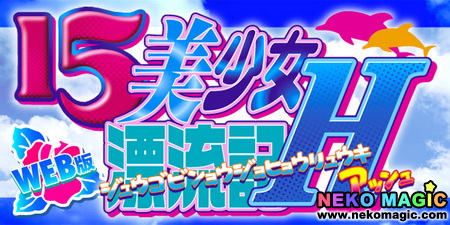 (August 13) http://www.sun-magazine.co.jp/bug/15girls/
Like the original story and its two anime remakes in the 1980s, the new 15 Bishoujo Hyouryuuki project centers on 15 young students who are stranded on a deserted Pacific island by a tumultuous storm. Unlike the previous versions, 15 Bishoujo Hyouryuuki will feature 15 girls instead of 15 boys.
AIKa ZERO (OVA)

Vol. 1 (August 25) http://www.aika-zero.com/
The Japanese anime distributor Bandai Visual is listing a new OVA series called AIKa ZERO for an August 25 launch. Bandai Visual describes the project as "the return of the legendary low-angle, sexy action [anime] in an all-new OVA series!!" In this story set in a future world (mostly submerged underwater), the 19-year-old Aika Sumeragi is going to college while training as an agent by assisting in Gozo Aida's salvaging business.
Mahou Sensei Negima!
Mouhitotsu no Sekai (OVA)

(Summer '09) http://negima.kc.kodansha.co.jp/
<< Part 1: TV | Part 2: TV | Part 3: OVA | Part 4: Movie >>