2009 Summer anime Part 2: TV anime

Hetalia Axis Powers Second Season (July 2009)
NEEDLESS (July 2009)
Seitokai no Ichizon (July 2009)
Sora no Maniman (July 2009)
Spice and Wolf II (July 2009)
Taisho Yakyuu Musume (July 2009)
Tokyo Magnitude 8.0 (July 2009)
Umineko no Naku Koro ni (July 2009)
Zan Sayonara Zetsubou Sensei (July 2009)
GA: Geijutsuka Art Design Class (Summer '09)
Jungle Emperor Leo TV Super Show (Summer '09)
Princess Lover! (Summer '09)
Ukkari Pénélope New Series (Summer '09)
Umi Monogatari ~Anata ga Ite Kureta Koto~ (Summer '09)
<< Part 1: TV | Part 2: TV | Part 3: OVA | Part 4: Movie >>
Hetalia Axis Powers Second Season
(July 2009)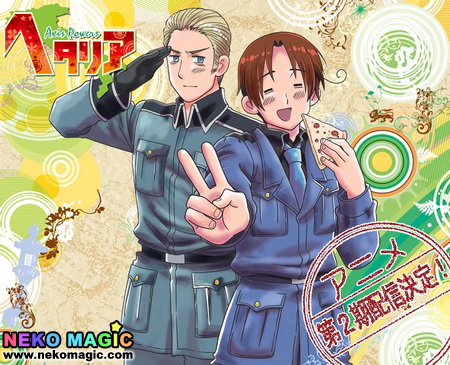 http://hetalia.com/
Continuation of the first series:
Italy, once home of the strongest empire in the world, has changed. This is the story of Italy, now a cowardly pasta-loving tool, and his friends (other personified countries of the world) as they live through strange moments in world history.
NEEDLESS (July 2009)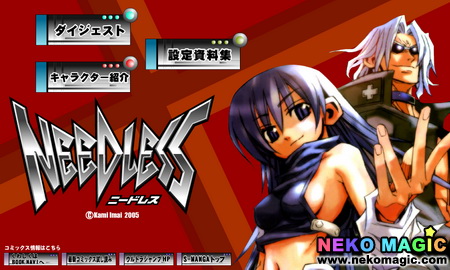 http://annex.s-manga.net/needless/
Set in 2130, large swaths of Japan have been quarantined as polluted "Black Spots" in the aftermath of World War III. However, there are people settled behind the massive walls of the Black Spots, where they have developed mysterious powers. The people on the outside have labeled them "Needless".
Seitokai no Ichizon (July 2009)

http://www.fujimishobo.co.jp/sp/seitokaino_natsu/
A private high school has a student council chosen entirely by popular vote. Ken Sugisaki is the only male in an otherwise all-girl student council who may enter the "sacred sanctuary" of the coundl's meeting room. The Council President records the minutes of the meetings, which consist of daily conversations about the students.
Sora no Maniman (July 2009)

http://www.mmv.co.jp/special/soramani/
[youtube]gLcAOUM_W9Q[/youtube]
Saku Oyagi is a quiet bookworm who moves back to his former hometown. As a high school freshman, he meets his childhood friend Mihoshi Akeno again. Although a traumatic incident long ago had left their relationship in an awkward state of high tension -Mihoshi brings Saku into her Astronomy Club.
Spice and Wolf II (July 2009)

http://www.spicy-wolf.com/
Spice and Wolf 2 ep0 promo
[youtube]Plle67SzqN4[/youtube]
Continuation of the first series:
Lawrence finds a 250 year old pagan wolf deity girl, Horo on his travels, who introduces herself as trie town's goddess of harvest, but wants to return to her homeland in the north. She bargains her way out of the village with Lawrence, and helps him increase his profits with her wisdom.
Taisho Yakyuu Musume(July 2009)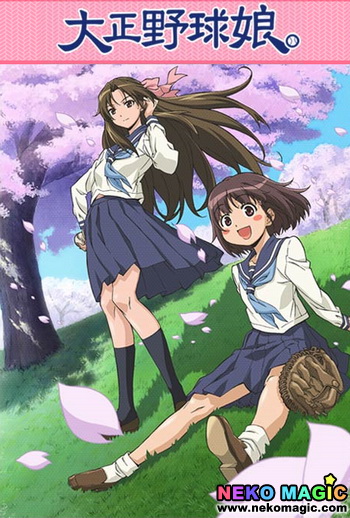 http://www.tbs.co.jp/anime/taisho/

[youtube]s8-y8ztouEc[/youtube]
Set in 1925. the story follows Koume and Akiki who decide to create a Baseball team, in a Japan where not many teams exist. To reach their goal, they have to recruit more players and learn the basics of Baseball.
Tokyo Magnitude 8.0(July 2009)

http://tokyo-m8.com/index.shtml

[youtube]RTjpjnrhSp4[/youtube]
Mirai goes to Tokyo's Odaiba island with her brother Yutaka. but a powerful tremor causes Tokyo Tower and Rainbow Bridge to crumble and fad, instantly changing Tokyo's landscape. Man, a motorcycle delivery woman, helps them head back to their Setagaya home in western Tokyo.
Umineko no Naku Koro ni (July 2009)

http://umineko.tv/
[youtube]EeI6fiXOtKs[/youtube]
Rokkeniima Island. October 4th, 1986. Kinzo Ushiromiya, the head of a wealthy famiy, is near death, and eight of his family members anive to discuss how his assets will be divided. Shortly after, a typhoon traps them, along with Kinzo's servants and other relations, and people mysteriously begin to be murdered.
Zan Sayonara Zetsubou Sensei(July 2009)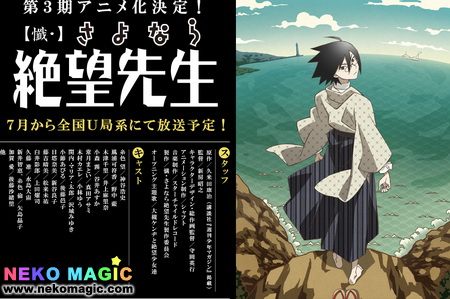 http://www.starchild.co.jp/special/zetsubou3/
Continuation of the second series:
Itoshiki Nozomu is the world's most negative person. There is no hope or meaning in his existence. An ironic twist of fate, then, that he becomes teacher to a class containing his precise opposite, the invincibly positive-minded Fuura Kafuka.
GA: Geijutsuka Art Design Class
(Summer '09)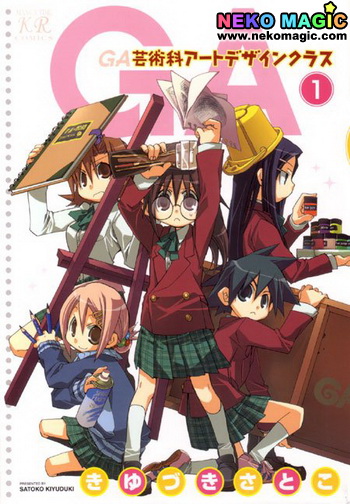 [youtube]yPYxdP3B3U8[/youtube]
The slice-of-life story revolves around five freshman girls in a high school art dass.
Jungle Emperor Leo TV Super Show
(Summer '09)

http://wwwz.fujitv.co.jp/fujitv/news/pub_2009/09-019.html
Princess Lover! (Summer '09)

http://www.prilover.tv/
[youtube]4M1aQeNLx_s[/youtube]
Teppei Arima loses both parents in a traffic accident but his grandfather. Isshin Arima. wields the puppet strings in Japan's vast economy, and demands that Teppei becomes his successor as the head of the Arima Group. For his debut into high society. Teppei enrolls in an elite academy for the scions of the rich and powerful.
Ukkari Pénélope New Series (Summer '09)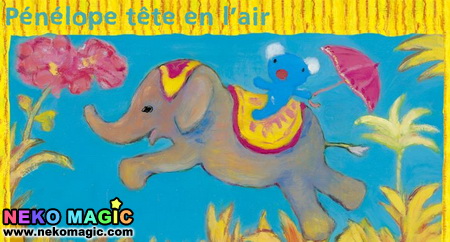 http://www.penelope.tv/
The adventures of a naive three-year-old blue koala and her friends.
Umi Monogatari
-Anata ga Ite Kureta Koto- (Summer '09)

http://www.sea-story.tv/
[youtube]FmtzWyVaPzQ[/youtube]
Marin and Urin are sisters who live alongside the fish in the ocean, When a beautiful ring falls in the middle of the sea, they decade to go on ground for the first time to deliver the ring. On an island where high school girl Kanon lives, the encounter between her and Marin awakens a hidden power as the world is threatened by an enveloping darkness.
<< Part 1: TV | Part 2: TV | Part 3: OVA | Part 4: Movie >>