2014 Fall anime Part 9: OVA/OAD/SP IV
Tsubu★Doll (OVA)
Gintama: Jump Festa 2014 Special (SP)
Diamond no Ace (OVA)
Nozo x Kimi (OVA)
Yuru Yuri Nachuyachumi! (OVA)
Love Stage!! (OVA)
IS: Infinite Stratos 2 – World Purge-hen (OVA)
Terra Formars (OVA)
Futari Ecchi (OVA)

<< TV i | TV ii | TV iii | TV iv | TV v | OVA i | OVA ii | OVA iii | OVA iv | Film >>

(October 2014)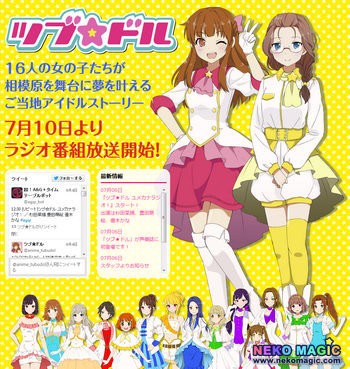 The series centers around 16 girls who want to fulfill their dreams of being on stage in the city of Sagamihara. Rather than being a story where the characters compete to be the "top idol," the girls will bring life and energy to the city through local idol activities. A number of events are planned surrounding the project to bring vitalization to Sagamihara, in addition to a drama CD and radio program.


(November 17)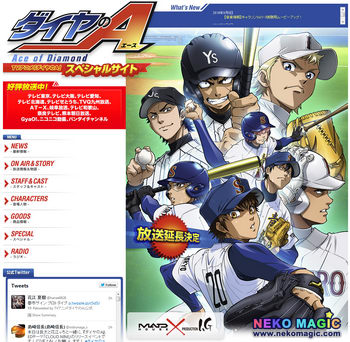 First episode will be bundled with 44th manga volume.
The limited-edition DVD will animate "Face -Kominato Ryousuke Special Bangai-hen-", which appeared in the Ace of Diamond Official Guidebook Ura and tells the "moving secret story of the Kominato brothers that cannot be seen in the television series."
Release Date: November 17
Studio: Production I.G, Madhouse
Note: bundled w/ LE manga vol.44
Homepage: http://diaace.com/

(November 18)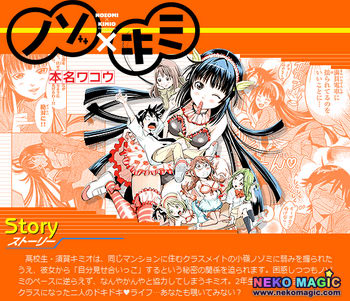 Suga Kimio finds himself hiding in the girls locker room, unable to move or escape the situation as the girls in his school crowd in. Although he originally had no ulterior motives, he found himself panicking as he heard the girls coming in and hid in a locker. Komine Nozomi, one of the shy girls in his class finds him, but surprisingly covers for him. Perplexed but glad, Kimio goes home.
Later that night, he gets a text from Nozomi who happens to live across the way on the same floor of the complex they both live in. She blackmails him into agreeing to show each other's bodies when she texts him. Kimio has to abide by Nozomi's insane demands or risk ruining his school life so they both start their little peep show through each other's windows…

(November 21)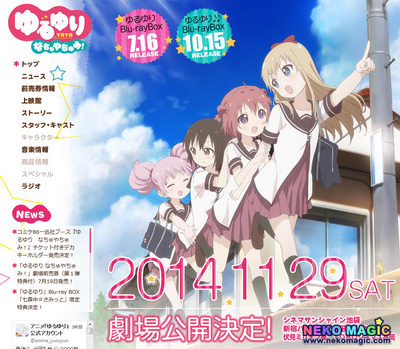 Right after starting middle school, Akari Akaza joins the Amusement Club which is composed solely by her two childhood friends, Kyouko Toshinou and Yui Funami. Chinatsu Yoshikawa, Akaza's classmate, becomes a member after finding out about the dissolution of the Tea Club.
The Amusement Club, situated at the tea room facility since the Tea Club disbanded, has no clear purpose, being free for the girls to do whatever they want.

(November 22)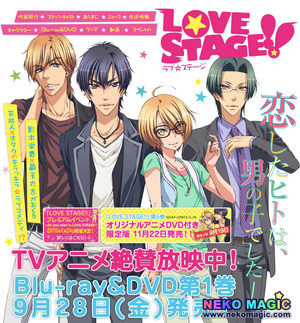 Bundled with volume five of manga. '
With a father who's a singer, a mother who's a movie star, and an older brother Shougo who's the lead vocalist for the super-popular band "The Crusherz," Sena Izumi, an otaku college student, is the only dull one born into this super famous and talented family. He loves "Magical Girl LalaLulu" and is working hard to become a mangaka, but one day he winds up appearing in a TV commercial he just can't turn down. There, he's reunited with Ichijou Ryouma, the super-popular young actor he costarred with on a project ten years prior.

(November 26)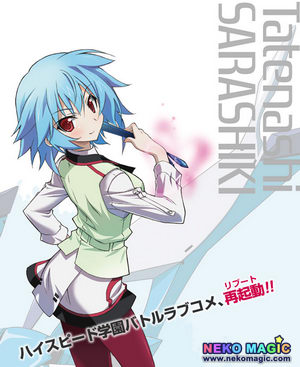 A program called "World Purge" sends illusions to all the girls about their ideal fantasies.

(November 2014)

Adaptation of the Bugs 2 arc of the manga.
With the space program attempting to travel to Mars, 21st century scientists were tasked with warming up the planet so that humans could survive on its surface. They came up with an efficient and cost-effective plan of sending cockroaches and mold to the surface so that the mold would absorb the sunlight and the insect corpses would serve as a food source for the mold.
It is now the year 2577 and the first manned ship to Mars has landed on the planet and the six crew members are ready for their mission. But what they find are giant mutated humanoid cockroaches with incredible physical strength. The crew members are easily wiped out, but not before sending a transmission back to Earth. Now, humanity will send elite warriors to exterminate the mutated bugs and claim back Mars.

(Fall 2014)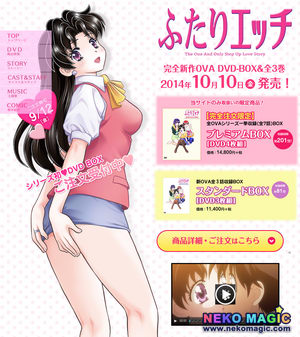 Brand new three-part Futari Ecchi OVA stated to debute Fall 2014.
Makoto and Yura Onoda are happy newlyweds but neither of them has sexual experience before. Desperately willing to improve their sex life, they look for help from their relatives, friends and "the media." While their sexual knowledge is increasing, embarrassing moments are not uncommon for the innocent couple.

(Fall 2014)
Haruka Minazuki and Aoi Kannazuki are two students at St. Cherine academy. Haruka is always filled with bubbly energy while Aoi is more mature and a top student in all her classes – but despite their differences the two are the best of friends. The two girls look like any other girls, attending the academy, but the truth is they are hiding a little secret, that they can't let anybody know about…
During the day they really are just students at St. Cherine academy, but they can also become the Twin Angel duo, and fight against the evils of the town!
The lovely Angels are back, and it's time for them to get ready for some action!

<< TV i | TV ii | TV iii | TV iv | TV v | OVA i | OVA ii | OVA iii | OVA iv | Film >>