2014 Fall anime Part 7: OVA/OAD/SP II
Queen's Blade: Vanquished Queens (OVA)
D-Frag! (OVA)
Sabagebu: Soshite Dareka Inakunatta (OVA)
Gokukoku no Brynhildr (OVA)
Futsuu no Joshikousei ga [Locodol] Yatte Mita.: Nagarekawa, Annai Shite Mita. (OVA)
Bakumatsu Rock: Mystery! Onsen Kaijiken ze yo!! (OVA)
Fate/kaleid liner Prisma☆Illya 2wei!: First Bra – Illya-hen (OVA)
Blade & Soul Specials (OVA)
Suisei no Gargantia: Meguru Kouro, Haruka (OVA)

<< TV i | TV ii | TV iii | TV iv | TV v | OVA i | OVA ii | OVA iii | OVA iv | Film >>

(September 20)
Vanquished Queens OVAs depicts what happened to various characters who were absent in Queen's Blade: Rebellion and what happened to them after Queen's Blade: Utsukushiki Toushitachi.
Release Date: September 20
Studio: Hoods Entertainment
Note: ep.4; bundled w/ artbook
Homepage: http://queensblade.net/

(September 22)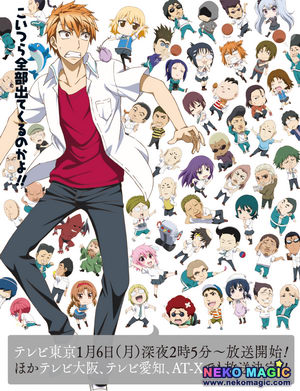 Bundled with the ninth special-edition volume of D-Frag! manga.
The DVD adapted the popular Shrine Water arc.
Kazama Kenji likes to believe he is something of a delinquent. Moreover, others seem to like to agree that he is. Of course, Kenji's gang finds their way to a group of four not-so-normal girls—Chitose, Sakura, Minami and Roka—and all at once, whatever reputation he may have is nothing compared to the outrageous behavior of the girls. Shanghaied into joining their club, what will happen to his everyday life from that point on?

(September 24)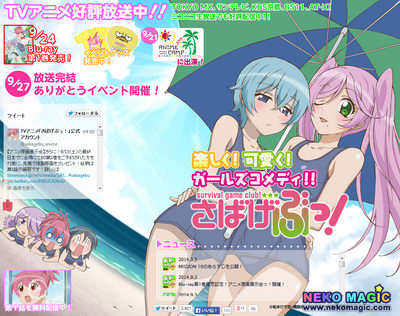 Bundled with the Volume 1 of the Blu-ray/DVD release of Sabagebu
Middle school girl Momoka is dragged into joining one of the strangest associations at her school, the Survival Game Club. Its members participate in various forms of paramilitary training under the watchful eye of charming and alarming president, Miou. How on Earth will the inexperienced Momoka survive her training, let alone Miou's company?!
Release Date: September 24
Studio: Pierrot Plus
Note: bundled w/ BD vol.1
Homepage: http://sabagebu.com/

(September 24)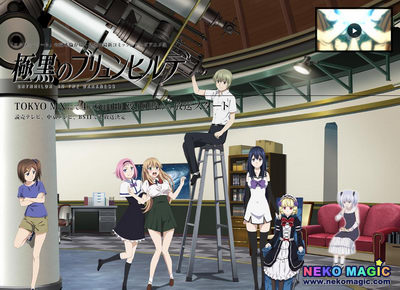 Unaired episode 11.5 included on the second Blu-ray/DVD volume.
When he was a child, Murakami was infatuated with a girl he called Kuroneko. She insisted on knowing about aliens and having met them, but no one believed her, even young Murakami was skeptical. One day, she decides to show him the aliens, but an accident occurs and Kuroneko dies while Murakami is left seriously wounded in the hospital.
Years go by and Murakami obsesses on finding proof of the existence of aliens because of a promise he had made with Kuroneko. Then, one day, a new transfer student comes to his class, who not only looks a lot like Kuroneko, but is named Kurohaneko!

(September 24)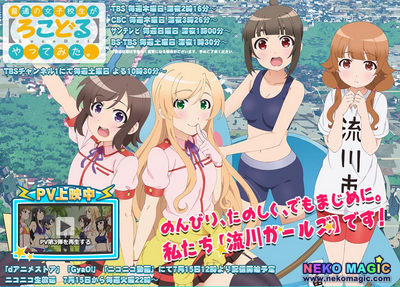 Unaired episode titled "Nagarekawa, Annai Shite Mita." bundled with the Volume 1 Blu-ray/DVD.
The story is about the life of a high school girl, Nanako, and her senpai, Yukari, who end up becoming the town's local idols (locodol) upon the request of her uncle.

(September 25)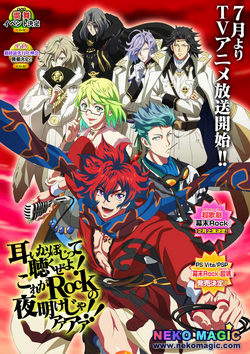 An incident has led to someone's death at Teradaya, which the gang went to for a day trip. A "69" on the victim's leg will be the key to solving the mystery.

(September 26)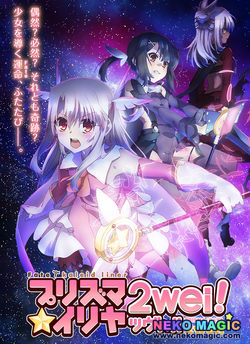 The short special included on the first Blu-ray/DVD volume. It will center around Illya and Kuro's first bras, and original creator Hiroshi Hiroyama supervised all aspects of the scenario.

(September 26; October 29; November 26)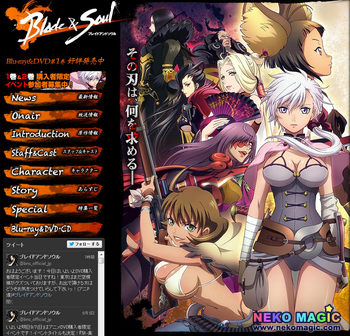 Short specials included in the Blade and Soul Blu-rays and DVDs.
Aruka is an assassin for the Clan of the Sword. She's on a journey to find the woman Jin Valel, who killed her master Hon. Jin is a demon-like woman who controls the Energy of Chaos and kills without feeling—not unlike how Aruka has learned to kill in her work as an assassin. On her journey, Aruka encounters three strange women, each a great warrior in her own right and grapples with her slain master's wish that she leave the life of an assassin behind.

(September 27)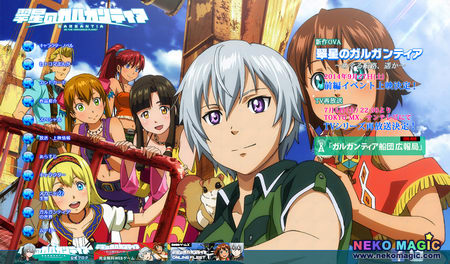 An announcement made at AnimeJapan 2014 revealed that a new 2-episode OVA for Suisei no Gargantia will be released with the first episode coming Fall 2014. The screening event for the first OVA was announced as well. More information on the OVA will be given at a later time.

(October 03)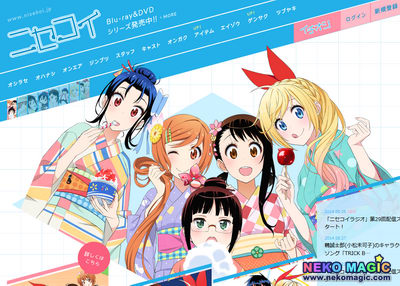 Bundled with the 14th volume of the Nisekoi manga. Adapts two chapters from the manga: chapter 58 "Funshitsu" and chapter 64 "Mikosan."
Raku Ichijou is an average high school student. He also happens to be the sole heir to the head of a Yakuza Family called the Shuei-gumi. Ten years ago, Raku made a promise… a secret promise with a girl he met. They promised one another that they will "get married when they reunite." Since then, Raku never let go of the pendant the girl gave him.
Then one day, a beautiful girl named Chitoge Kirisaki transfers into Raku's class. Their chemistry was more than off. There was not a moment where they were not fighting. But by a weird turn of events, Raku and Chitoge agree to become fake lovers. Although his heart is really interested in his classmate Kosaki Onodera, Raku must continue pretending to be Chitoge's boyfriend.

<< TV i | TV ii | TV iii | TV iv | TV v | OVA i | OVA ii | OVA iii | OVA iv | Film >>