2014 Fall anime Part 1: TV anime I
Terra Formars (TV)
Tribe Cool Crew (TV)
Buddy Complex: Kanketsu-hen – Ano Sora ni Kaeru Mirai de (TV)
Aikatsu! 3rd Season (TV)
Amagi Brilliant Park (TV)
Hitsugi no Chaika: Avenging Battle (TV)
Gundam: G no Reconguista (TV)
Denki-gai no Honya-san (TV)
Garo: Honoo no Kokuin (TV)

<< TV i | TV ii | TV iii | TV iv | TV v | OVA i | OVA ii | OVA iii | OVA iv | Film >>

(September 26 @24:30)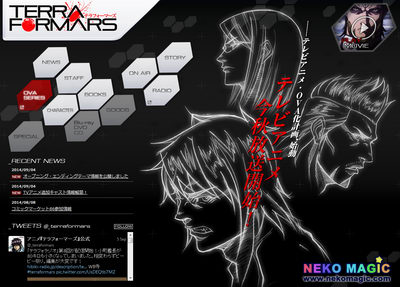 With the space program attempting to travel to Mars, 21st century scientists were tasked with warming up the planet so that humans could survive on its surface. They came up with an efficient and cost-effective plan of sending cockroaches and mold to the surface so that the mold would absorb the sunlight and the insect corpses would serve as a food source for the mold.
It is now the year 2577 and the first manned ship to Mars has landed on the planet and the six crew members are ready for their mission. But what they find are giant mutated humanoid cockroaches with incredible physical strength. The crew members are easily wiped out, but not before sending a transmission back to Earth. Now, humanity will send elite warriors to exterminate the mutated bugs and claim back Mars.

(September 28 @07:00)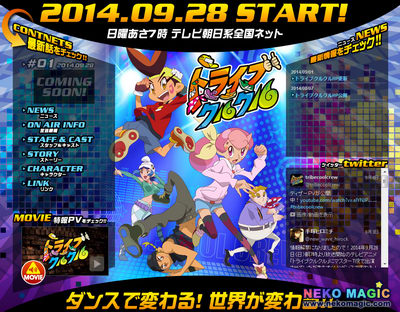 The protagonist Haneru is a middle school student who loves dancing. He can't sit still, as he even feels the rhythm of the sound of chalk in class.
One day after school, Haneru Hiryu meets Kanon who is practicing dancing at a secret training facility. The two know the joy of dancing together with others for the first time and the happiness of seeing their own dance moves. Japan's first full-fledged dance anime, depicting coming-of-age through meeting friends and dance battles with rivals, debuts!

(September 29 @24:00)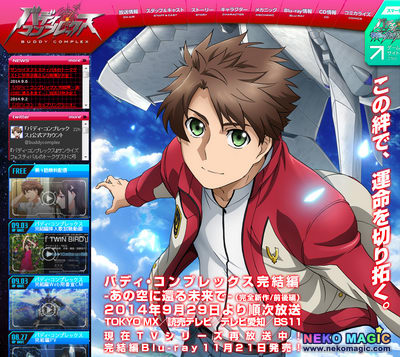 Aoba, along with Dio, set free Hina from the chains of fate and chose to live in a new future. Around this time in Zogilia, a mysterious man who harbors hatred for Aoba secretly begins to make his move ….


(October 02 @26:03)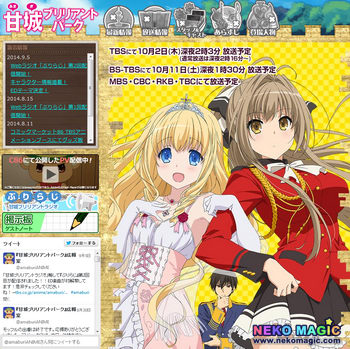 The story centers around high school student Seiya Kanie, a self proclaimed genius with looks, intellect, and athletic ability. On a Sunday, a mysterious transfer student who carries a musket gun takes him to an old and deserted amusement park, Amagi Brilliant Park. He is told that if the park can't attract 100,000 visitors in the next two weeks, it will be closed immediately. And thus the business comedy, Amagi Brilliant Park, begins!

(October 02 @25:05)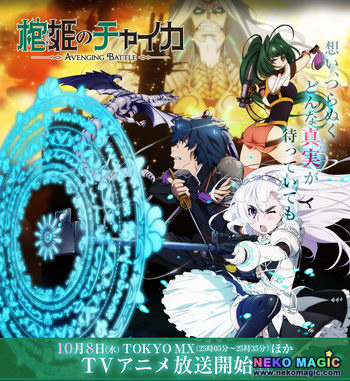 Second Season of Hitsugi no Chaika series.
Toru Acura is a 20-year-old retired soldier meandering through life post-war. He encounters Chaika Trabant, a 14-year-old sorceress carrying a coffin, and follows her in hopes of finding some semblance of meaning in his life again. The two are accompanied by Toru's adopted sister Akari, the sole employed member of the group and thereby their source of sustenance.

(October 02 @24:00)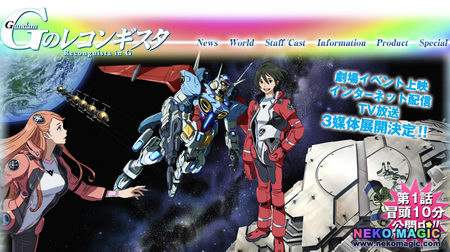 The Universal Century, with its history of colonization and wars, passes into posterity, and time flows on.
Mankind enters a new age of seemingly endless peace and prosperity called the "Regild Century".
The year is R.C. 1014. The Capital Tower, an orbital elevator, connects earth and space. Due to its role in supplying Earth's power by transferring Photon Batteries from space, it is worshiped with a religious fervor. Bellri Zenam, a cadet in the Capital Guard formed to protect Capital Tower, is participating in his first non-simulated exercise when he is attacked by the powerful but unaffiliated "G-Self" mobile suit. He manages to capture the G-Self while piloting a "Recten" maintenance mobile suit. However, seeing the G-Self's pilot, a young space pirate named Aida Rayhunton, stirs something within him, as does the G-Self which he was sure he'd never seen before. Why does the G-Self accept Bellri as a pilot?
Aida's mission to attack Capital Tower. Bellri's destiny as a chosen pilot of the G-Self. The truth which will shake the Regild Century.
It was all the beginning of the Reconguista.

(October 02 @22:30)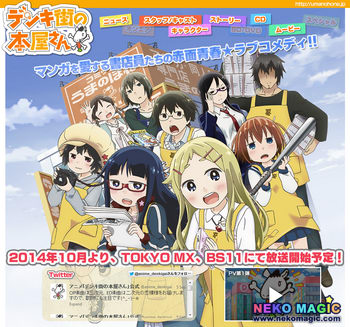 Umio is a shy kid who just started his part time job at a manga store smack dab in the middle of the city. But his lifestyle isn't as glamorous as the neon lights that illuminate the city. Umio's closest friends are his co-workers who are all unique characters, to say the least, and although they're nice people, they have their quirks. They are a tight knit group of friends, have nicknames for each other and spend their weekends inside, sheltered from the extravagant scene happening on the outside.

(October 03 @25:23)
The story of the anime begins when the king's adviser launches a witch hunt, which endangers the Makai Knights and Makai Priests, who are supposed to protect people. A Makai Priest who has been condemned to die at the stake gives birth to a child, Leon Lewis. The child is rescued by his father, a Makai Knight, but never meets his mother. When he grows up he inherits the Gold Armor as a descendant of the Gold Knights. Meanwhile the king's adviser has taken over the country as the king has become ill, and Prince Alfonso has been driven out with his mother. He comes seeking the legendary Gold Knight in hopes of retaking his kingdom.

<< TV i | TV ii | TV iii | TV iv | TV v | OVA i | OVA ii | OVA iii | OVA iv | Film >>