Girls und Panzer: Kore ga Hontou no Anzio-sen Desu! (OVA)
Nameko-ke no Ichizoku (OVA)
Noragami (OAD)
Mushibugyou (OVA)
Pokemon XY: Sora no Hahen (SP)
Non Non Biyori (OAD)
Kenzen Robo Daimidaler: Dai Tokkun! Hi-ERo Ryuushi Power (OVA)
Kiss x Sis (OAD)
Shingeki no Kyojin (OAD)
Nozo x Kimi (OAD)
Mujaki no Rakuen (OAD)
Magi: Sinbad no Bouken (OVA)
Ano Natsu de Matteru (OVA)

<< TV i | TV ii | TV iii | TV iv | TV v | OVA i | OVA ii | Film >>

(July 05)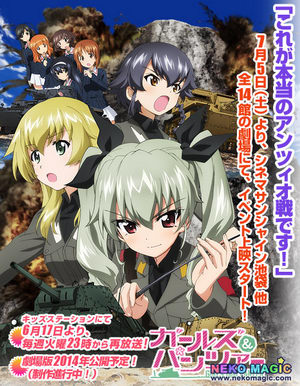 The video introduces the story, in which Miho and her classmates must prepare for battle against the girls at the Anzio High School in the 2nd National Senshado Championships. In the video, Anchovy (voiced by Maya Yoshioka) says, "What's bad about interest and energy?" Their school is confident that they will win because they have a secret weapon.

(July 16)
It will be about the daily life of a big family of mushrooms living together.

(July 17)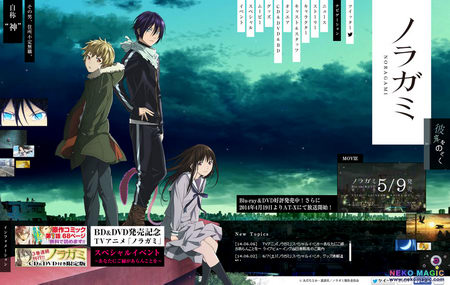 The 10th and 11th volumes of the manga will be bundled with a DVD. The 11th volume's description reads that the DVD will adapt "that popular cherry blossom-viewing arc!"

(July 18)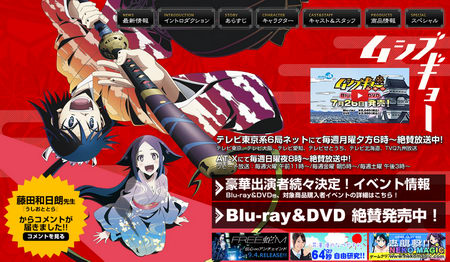 The first OVA will be bundled on a special-edition DVD with the 15th volume of the Mushibugyou manga.
Release Date: July 18
Studio: Seven Arcs
Note: bundled w/ LE manga vol.15
Homepage: http://mushibugyo.jp/

(July 19)
The story follow Satoshi (Ash in English) and his friends when they visit the Pokémon Aerospace eXploration Agency (a nod to the real-life Japan Aerospace Exploration Agency). They are thrilled by stories from PAXA's astronauts about the wonders of space and the possibility of Pokémon living in space. Then, just as they hear about the dangers posed by space debris, sirens suddenly ring out. Team Rocket have plotted to seize control of PAXA and have apparently infiltrated the facility.
At that critical moment, trouble develops in a control system for artificial satellites. Large pieces of space debris have collided, causing fears of even more debris.

(July 23)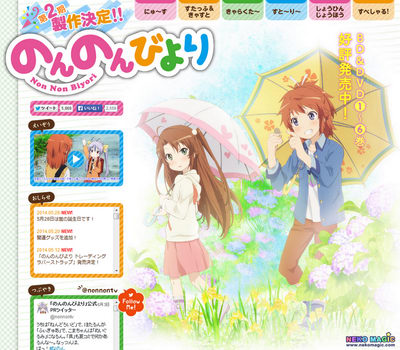 Elementary school student Hotaru Ichijou has moved with her parents from Tokyo to the middle of the country. Now she must adapt to her new school, where there are a total of 5 students in the same class who range through elementary and middle school ages. Join their everyday adventures in the countryside.

(July 25)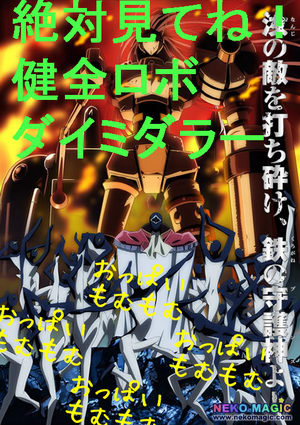 Mini-OVA special bundled with the first Blu-ray/DVD volume of the Kenzen Robo Daimidaler.
The comedy centers around a high school boy named Madanbashi Kouichi who has Hi-ERo particles, the power source to operate the robotic weapon Daimidaler.
With the help of Sonan Kyouko from the mysterious Prince Beauty Parlor organization, he stands up against the Penguin Empire that troubles humanity.

(August 06)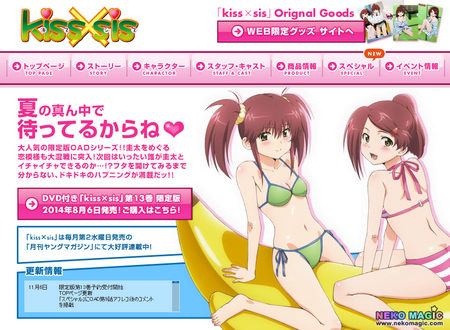 Keita has two older step-sisters, Ako and Riko, but since they aren't related by blood, they love him in a lustful way. After a mishap at school, Ako and Riko finally confess their love to him. Keita dislikes the thought of seeing them other than brother and sister, but as he tries to enter the same school as his sisters, he slowly becomes attracted to them.

(August 08)
Bundled with the 12-14th limited-edition manga volumes.
Episode 1: An old journal is found by Levi and Erwin when they conduct the surveillance operation outside the wall. The contents of "Ilse's Journal" result in some unexpected actions from Hange.
Episode 2: Another story of the 104th Trainee Squad.
Episode 3: Will depict a "memorable episode before the 104th Training Corps became unified."
Release Date: August 08
Studio: Production I.G, Wit Studio
Note: ep.3 of 3; bundled w/ LE vol.14
Homepage: http://www.shingeki.tv/

(August 18)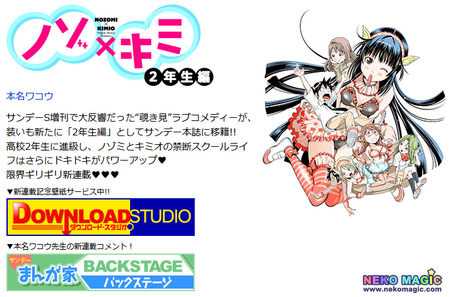 Suga Kimio finds himself hiding in the girls locker room, unable to move or escape the situation as the girls in his school crowd in. Although he originally had no ulterior motives, he found himself panicking as he heard the girls coming in and hid in a locker. Komine Nozomi, one of the shy girls in his class finds him, but surprisingly covers for him. Perplexed but glad, Kimio goes home.
Later that night, he gets a text from Nozomi who happens to live across the way on the same floor of the complex they both live in. She blackmails him into agreeing to show each other's bodies when she texts him. Kimio has to abide by Nozomi's insane demands or risk ruining his school life so they both start their little peep show through each other's windows…

(August 29)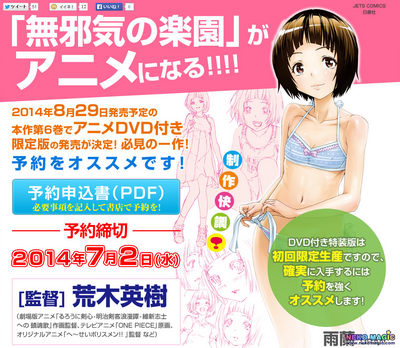 Shouta, a 25-year-old NEET, is mocked by his former female classmates who've all become successes, at their class reunion. A mysterious incident at the school pool throws him back in time and lets him deal with those same classmates back when they were fifth grade girls.

(August 2014)
OVA released with the third volume of the manga. Second episode is planned to be released on August 2014.
Tells the story of Sinbad's early life.

(Summer 2014)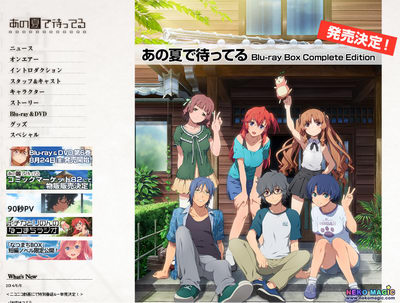 When a group of friends decide to make a movie over a long summer holiday, they end up learning a little about filmmaking and a lot more about each other and themselves. What begins as a simple way to avoid the summer doldrums quickly turns into something much more complex, intimate and revealing, as the maturing relationships between the members of the young cast take on new, and sometimes very unexpected, turns.
A special episode of Ano Natsu de Matteru which will be included in the Blu-ray box set, set to be released in Summer 2014.

<< TV i | TV ii | TV iii | TV iv | TV v | OVA i | OVA ii | Film >>