2013 Fall anime Part 6: OVA/OAD/SP I
Genshiken Nidaime Special (BD)
Free! Special (BD)
Chihayafuru (OAD)
Toward the Terra Film Extra (BD)
Yahari Ore no Seishun Love Comedy wa Machigatteiru. (OAD)
Shijou Saikyou no Deshi Kenichi (OAD)
Fate/kaleid liner Prisma☆Illya Special (BD)
Maken-Ki! – Takeru Nyotaika!? Minami no Shima de Supo~n? (OAD)

<< TV i | TV ii | TV iii | TV iv | TV v | OVA i | OVA ii | Movie >>

(September 04)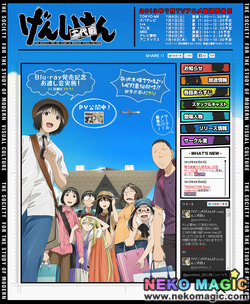 [youtube]5M-thYajMTM[/youtube]
Another college semester begins and the returning members of Genshiken attempt to recruit new club members. Three new members join the club, attracted by Ogiue's BL drawings. She welcomes the new members but fears the club will become a "rotten girls" haven for yaoi fans and is getting a bit too far removed from it's original purpose.

(September 11)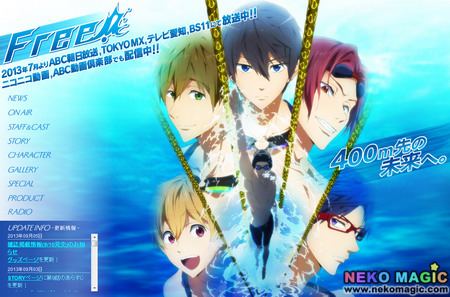 [youtube]9HouvMzxl2M[/youtube]
Four boys named Haruka, Makoto, Nagisa and Rin all participated in a swimming tournament shortly before graduating elementary school and later parted ways. Years later, they reunite when Rin challenges Haruka to a race and wins. Not wanting to be defeated so easily, Haruka gathers Makoto and Nagisa and a new recruit named Rei to form the Iwatobi High School Swimming Club.
Release Date: September 11
Studio: Kyoto Animation
Note: "FrFr! ~Free! short movie~" found on BD vol.1
Homepage: http://iwatobi-sc.com/

(September 13)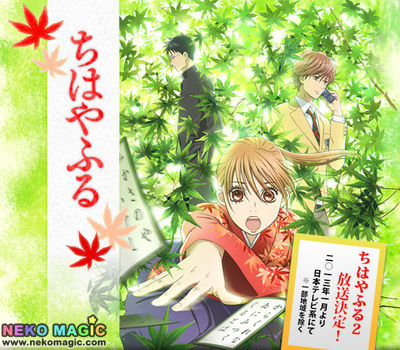 [youtube]rxebYxY9NXE[/youtube]
Based on Yuki Suetsugu's women's manga about a girl competing in the traditional Japanese card game of karuta. In the original story, a schoolgirl named Chihaya Ayase once only dreamed about her sister making it big as a fashion model, until she decides to forge her own path in life. After seeing a quiet transfer student named Arata Wataya play the game, Chihaya enters the competitive world of karuta. The story begins when Arata joins Chihaya's sixth-grade class, but most of the story takes place during Chihaya's high school years.

(September 13)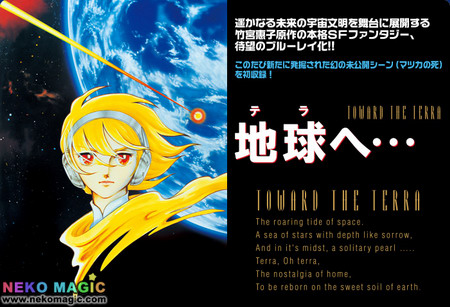 [youtube]aiWUz5zUP5M[/youtube]
In the far future, humanity has left behind an environmentally destroyed Terra and began colonization in order to reproduce their home. Humanity, now ruled by a super computer that controls the birth of children, sees the emergence of a new race called the "Mu". The Mu, now hidden from the rest of humanity, have one dream, to return home, to Terra…
Release Date: September 13
Studio: Toei Animation
Note: Unreleased footage found on BD release

(September 19)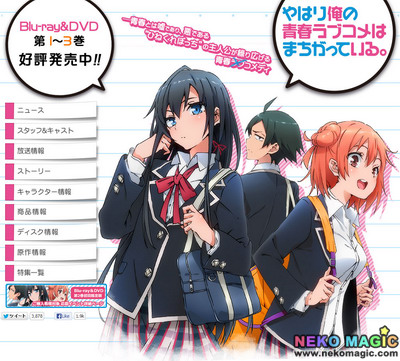 [youtube]lIQxOGkD-S8[/youtube]
The TV anime series Yahari Ore no Seishun Love Come wa Machigatteiru. is based on Wataru Watari's light novel series also known as My Youth Romantic Comedy Is Wrong As I Expected. (abbreviated as OreGal or Hamachi). The romantic comedy story revolves around an antisocial high school boy named Hachiman Hikigaya, who refuses to make friends with anyone. To combat this, his teacher forces him to join a volunteer "service club", where he meets the school's most beautiful girl, Yukino Yukinoshita.

(September 26)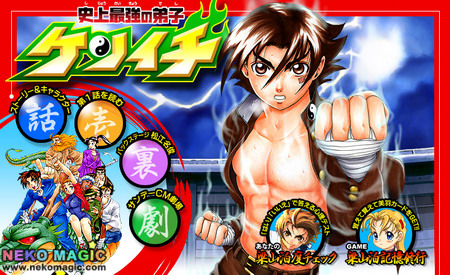 [youtube]__rED8-JERA[/youtube]
Soon after Kenichi's defeat of Ragnarok, the Ryozanpaku masters find out about an aliance between some of their enemies. Now the entire Ryuzanpaku dojo, both it's masters and students, find themselves targets powerful martial artists.

(September 27; October 25; November 29)
[youtube]rhgHt-cEiVg[/youtube]
Illyasviel von Einzbern is a normal schoolgirl in Japan. She lives with her overachieving nice guy older brother Shirou Emiya and her two maids, her parents are perpetually out of the country, and she has fanciful dreams of using magic to make her dreams of love with Shirou come true. Enter fierce rivals Rin Tohsaka and Luviagelita Edelfelt, two Magi who have been sent to Japan by Zelretch the Wizard Marshall, Master of Parallel Worlds, with the powerful sentient Kaleidosticks to collect the mysterious Class Cards and clean up their mess. After getting fed up with their constant infighting, one Kaleidostick, Magical Ruby, senses Illya's fleeting dream of magic and leaves Rin for her, tricking her into becoming a magical girl. Now Illya is being forced by Rin to collect the dangerous Class Cards in her place. But perhaps more dangerous still are Illya's own mysteries that may have unknowingly attracted Ruby to her.
Release Date: September 27; October 25; November 29
Studio: SILVER LINK.
Note: New special found on BD vol.1, 2, and 3
Homepage: http://anime.prisma-illya.jp/

(September 30)
[youtube]OOP1Gl25evU[/youtube]
The romantic comedy centers around Takeru Ōyama, a boy enrolled in an elite school where the girls (and boys) fight with mysterious powers called Maken. The student body includes the enigmatic girl Kodama, a girl named Inaho who calls herself Takeru's fiancée, and his childhood friend Haruko.
Release Date: September 30
Studio: Xebec
Note: Bundled w/ LE manga vol.11

<< TV i | TV ii | TV iii | TV iv | TV v | OVA i | OVA ii | Movie >>