2013 Fall anime Part 5: TV anime V
Yowamushi Pedal (TV)
Pokemon XY (TV)
Kill la Kill (TV)
Valvrave the Liberator -2nd Season- (TV)
Megane-bu! (TV)
WHITE ALBUM 2 (TV)
BLAZBLUE ALTER MEMORY (TV)
Walkure Romanze (TV)
Neppu Kairiku Bushiroad (TV)
pupa (TV)
Lupin III princess of the breeze ~Kakusareta Kuuchuu Toshi~ (TV)

<< TV i | TV ii | TV iii | TV iv | TV v | OVA i | OVA ii | Film >>

(October 13 @01:35)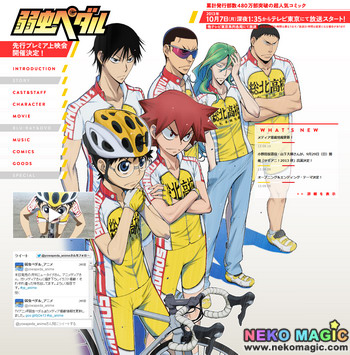 [youtube]EV6pG5FB9qc[/youtube]
Sakamichi Onada is a wimpy high school freshman who loves anime. He initially wants to enter the anime club, but winds up joining the cycling club after meeting two classmates who are already famous cyclists. He undertakes the grueling training to compete in races, and discovers his own hidden talent in cycling.
Release Date: October 13 @01:35
Studio: TMS Entertainment
Note: Three-seasons
Homepage: http://yowapeda.com/

(October 17 @19:00)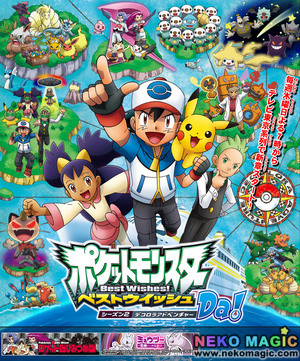 [youtube]9NJaOaS-UR8[/youtube]
Satoshi (known as Ash in English) will remain the protagonist, and he and Pikachu will travel to Miare City (Lumiose City) at the center of the Kalos region. There, they will encounter never-before-seen Pokémon and make new friends. Thus begins a new adventure as Satoshi takes on the Kalos League.
Release Date: October 17 @19:00
Studio: OLM, Production I.G, XEBEC

(October 2013)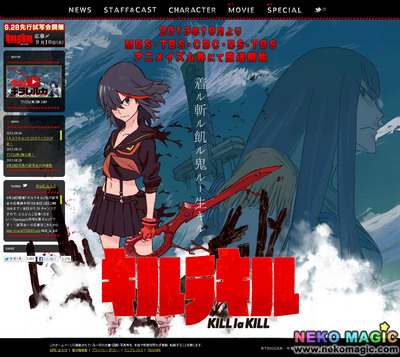 [youtube]6FQU_eovRCU[/youtube]
Ryuuko Matoi carries a large weapon shapes like half of a pair of scissors. She's looking for the woman with the other half, who killed her father. Satsuki Kiryuuin, student council president of Honnouji Academy, is said to know the woman's identity, so Ryuuko transfers there. Those who arrive at the school receive a special "reverse uniform," and Satsuki has used that power to rule the school in fear.

(October 2013)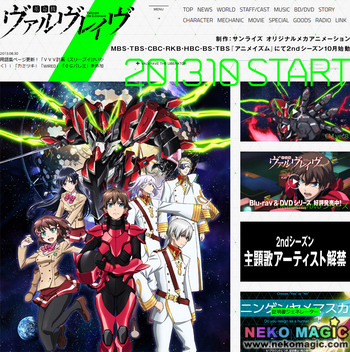 [youtube]4q7D6p3jqTg[/youtube]
The story is set in an era when 70% of the human race lives in space due to the development of space cities. Between two major powers – the Dorushia Military Pact Federation and the Atlantic Ring United States (ARUS) – there is a small neutral nation called Jiouru that has prospered economically. The protagonist Haruto Tokishima, a high school student who lives in Jiouru, encounters the mysterious humanoid weapon "Valvrave" when the Dorushia army invades.

(October 2013)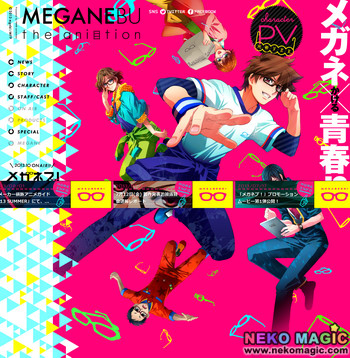 [youtube]Hzn27QC_xyE[/youtube]
Akira Souma attends a rural school and has a passion for his glasses. He forms a Glasses Club and makes his various bespectacled classmates join.

(October 2013)
[youtube]FX-CBKjX7CI[/youtube]
Related to the White Album TV series. The story centers around a college junior named Haruki Kitahara and his relationships with Setsuna Ogiso and Kazuki Touman in the light music club. The three main voice cast members from the game are reprising their roles in the anime.

(October 2013)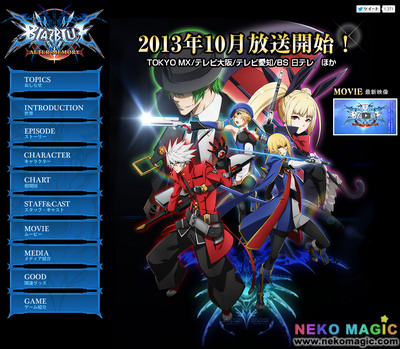 [youtube]f_V79VL23us[/youtube]
The story is set in December of 2199, when the streets are full of anticipation for the end of the year and the start of the new one. Amid the celebrations, word spreads that Ragna the Bloodedge (Tomokazu Sugita), an SS-class rebel with the highest ever bounty on his head, has appeared in the 13th Hierarchical City of Kagutsuchi. The apparent aim of Ragna or the "Grim Reaper" is the destruction of the system controlling the world. To collect the bounty, a motley array of unrivaled fighters converge on Kagutsuchi.

(Fall 2013)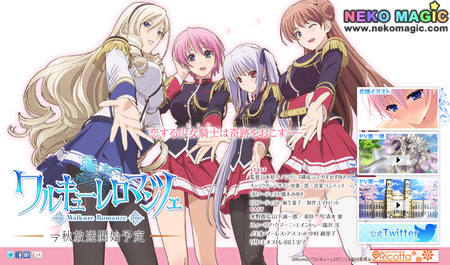 [youtube]XUwLvFetyLc[/youtube]
The story centers around Takahiro Mizuno, a student training to be a begleiter (knight's assistant) at an academy where aspiring knights joust. He himself had come to this academy to train as a knight, after becoming the unrivaled junior champion in his own home country. However, an injury in a tournament's finals forced him to withdraw. Instead, he decides to be a begleiter to one of the academy's maiden knights and help her win.

(Fall 2013)
Neppu Kairiku Bushiroad will be a mecha-anime whose story is set approximately 500 years in the future.

(Fall 2013)
The "life-and-death sibling" story follows Utsutsu and Yume Hasegawa, a boy and his little sister who find themselves all alone. One day, Yume sees a mysterious red butterfly and her body undergoes a strange metamorphosis — into a creature that eats humans. Utsutsu struggles to find a way to restore his sister.

(Fall 2013)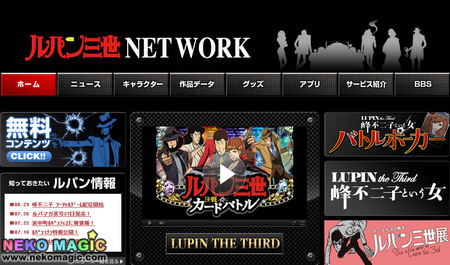 << TV i | TV ii | TV iii | TV iv | TV v | OVA i | OVA ii | Film >>