2013 Fall anime Part 4: TV anime IV
Magi: The Kingdom of Magic (TV)
Yozakura Quartet ~Hana no Uta~ (TV)
Gundam -Build Fighters- (TV)
Non Non Biyori (TV)
Aoki Hagane no Arpeggio -Arpeggio of Blue Steel- (TV)
Kikou Shoujo wa Kizutsukanai -Unbreakable Machine Doll- (TV)
Tokyo Ravens (TV)
Ore no Nounai Sentakushi ga, Gakuen Love Come wo Zenryoku de Jama Shite Iru (TV)
Galilei Donna (TV)
Samurai Flamenco (TV)

<< TV i | TV ii | TV iii | TV iv | TV v | OVA i | OVA ii | Film >>

(October 06 @17:00)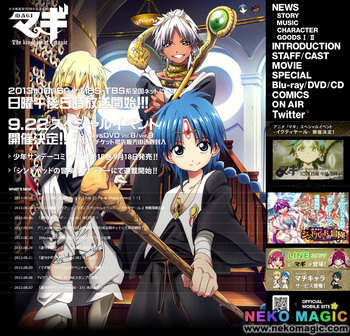 [youtube]uZ8cFBcXYsk[/youtube]
Sequel to the Magi TV series. The story follows Aladdin, a boy who has set out to explore the world after being trapped in a room for most of his life. His best friend is a flute with a djinn in it named Ugo. Soon enough, Aladdin discovers he is a Magi, a magician who chooses kings, and he was born to choose kings who will follow the righteous path, battling against those who want to destroy fate.

(October 06 @23:30)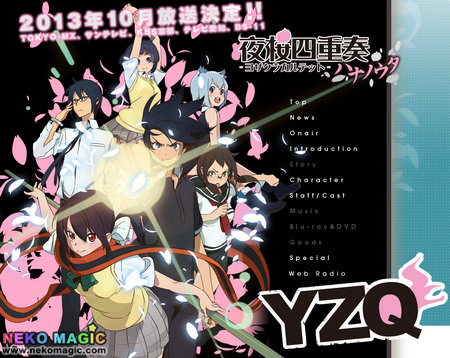 [youtube]wJUsHIaIRNI[/youtube]
Alternate retelling of the Yozakura Quartet TV series. The story revolves around a quartet of teenaged heroes: A super-strong girl named Hime, a mind reader named Ao, a conjurer named Kotoha and an ordinary, powerless boy named Akina. The three girls and Akina protect the city of Sakurashin from supernatural threats.

(October 07 @18:00)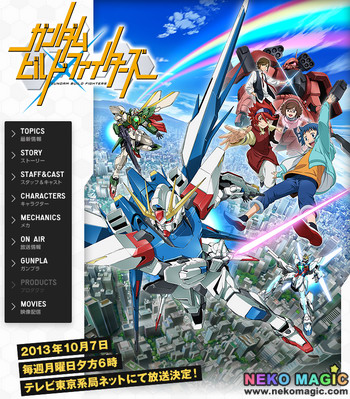 [youtube]QVkcvXOOs70[/youtube]
The story is set in the near future when GunPla Battles, competitions that pit Gundam plastic models against each other, have become popular worldwide in the "Second GunPla Boom." Sei Iori, a first-year middle-school student and the only son of a model shop owner, is talented at building GunPla, but inexperienced in the GunPla Battles. He encounters a mysterious boy named Reiji who happens to be an accomplished Gundam Fighter. Together, they strive for the GunPla Battle world championships.

(October 07 @26:05)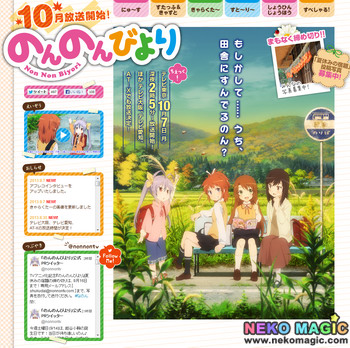 [youtube]GtOCzzLNsOY[/youtube]
Asahioka Branch School, a combined elementary and middle school in an isolated village, has only five students total, four girls and one boy. The girls are best friends, and pass the season with traditional activities like harvesting mountain herbs and fishing.

(October 07 @26:55)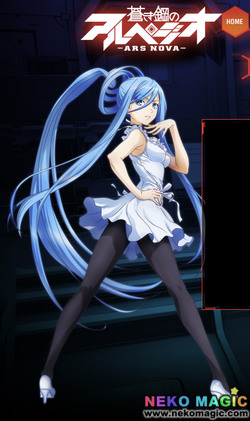 [youtube]30GHXmIyWJk[/youtube]
In the story, a "Fleet of Fog" loaded with super weapons suddenly appear all over the world. Without the ability to withstand this fleet, humanity was defeated and could no longer travel the seas. 17 years after the devastating naval war, Gunzō Chihaya and his friends somehow commandeer a "Fleet of Fog" submarine and rename it I-401. Together with Iona (I-401's "mental model" or physical incarnation in humanoid form), they take on the "Fleet of Fog."

(October 07 @20:30)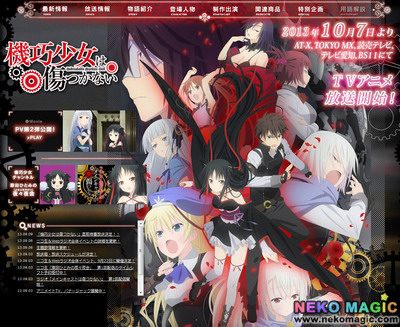 [youtube]v3EMc5EFUYo[/youtube]
It is the early 20th century, and Raishin Akabane is a student puppeteer from Japan, who has come to the Walpurgis Royal Academy of Machine Arts in England – to study the emerging field of Machinart: a combination of magic and technology with military applications. He is accompanied by a girl named Yaya, who is actually his Automaton: a living machine doll powered by magical circuits and controlled by a human puppeteer as a weapon. In the Academy, there is a combat tournament exclusive to the Top 100 students and their automata, to decide who shall be known as the greatest puppeteer. It is there that Raishin aims to achieve his objectives, with the help of Yaya, the Unbreakable Machine Doll.

(October 08 @24:30)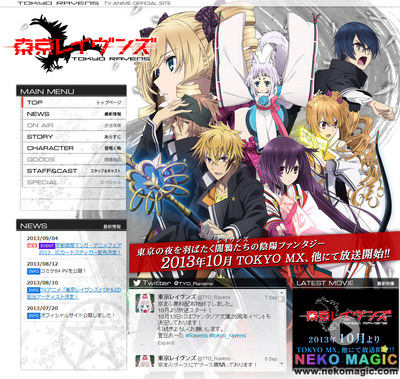 [youtube]7MuxbeVaoDM[/youtube]
In the "Great Disaster," Japan has been thrown into chaos by onmyouji (a kind of magician). Harutora Tsuchimikado was born into an onmyouji family, but has no power whatsoever. His estranged sister appears to him one day to take him up the promise he made long ago to become her shikigami (familiar). A battle between onmyouji is about to begin.

(October 09 @25:00)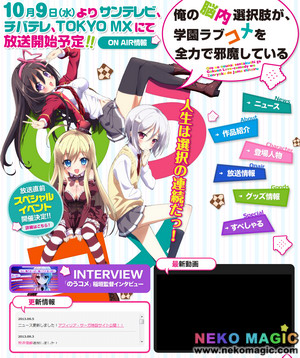 [youtube]QCgAbU5Xpeg[/youtube]
The story centers around Kanade Amakusa, a boy cursed with the mental power of "absolute multiple-choice" — a multiple-choice quiz will suddenly appear in his mind, and the choice he makes will become his reality. For example, he would have to choose between going nude from the waist up or the waist down in school. While in school, he is given another choice: 1) A beautiful girl will fall before him or 2) he will fall from the rooftop in female clothes. He chooses option 1, and a blonde girl named Chocolat falls before him.

(October 10 @24:50)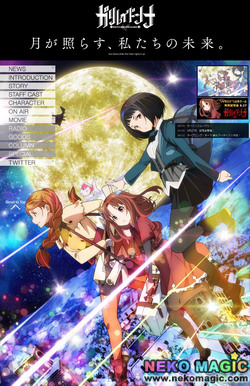 [youtube]oNJfNB2TJ7U[/youtube]
In 2061, global warming is a thing of the past as a new ice age covers the world. Hozuki, Hazaki, and Kazaki Ferrari, three descendents of Galileo. live in Tuscany. A mysterious organization is searching for the "Galilei Donna," and put out an international arrest warrant for the three sisters. The sisters must put aside their differences to join forces in fighting the organization and learning their true destiny.

(October 10 @25:20)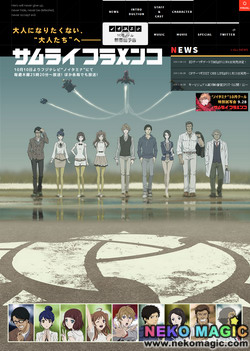 [youtube]H-ctvGbmboQ[/youtube]
Masayoshi Hazama has decided to become the superhero Samurai Flamenco in spite of having no special abilities or modifications. Hidenori Goto is a police officer who learns his secret identity by chance, which causes him all sorts of trouble.

<< TV i | TV ii | TV iii | TV iv | TV v | OVA i | OVA ii | Film >>