2013 Summer anime Part 6: OVA/OAD II
Seitokai no Shukujitsu (OAD)
Corpse Party: Tortured Souls (OAD)
Mobile Suit Gundam AGE: Memory of Eden (OVA)
Mirai Nikki: Redial (OAD)
Kobayashi ga Kawai Sugite Tsurai!! (OAD)
Queen's Blade: Vanquished Queens (OVA)
Mondaiji-tachi ga Isekai kara Kuru Sou Desu yo? (OAD)
Double Hard (Mobile)
Minami-ke (OVA)
Yowamushi Pedal (OAD)

<< TV i | TV ii | TV iii | TV iv | OVA i | OVA ii | OVA iii | Movie >>

(July 05)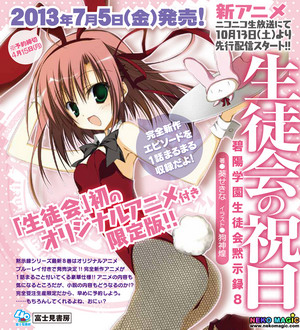 [youtube]hM2W_XOH2BI[/youtube]
New episode, bundled with Limited Edition novel. The series, which is also called Hekiyo Gakuen Seito-kaigi Jiroku (The Records of the Hekiyo Academy Student Council's Activities), revolves around a private high school whose student council is chosen entirely by popularity vote. Because of this, Ken Sugisaki is the only male representative, in the otherwise all bishojo student council, that may enter the "sacred sanctuary" of the council's meeting room. At the behest of Council President Kurimu Sakurano (pictured at right), Sugisaki records the minutes of the council meetings, which devolve into daily conversations about the students' lives and interests.
Release Date: July 05
Studio: *TBA
Note: Bundled w/ LE novel vol.8

(July 24)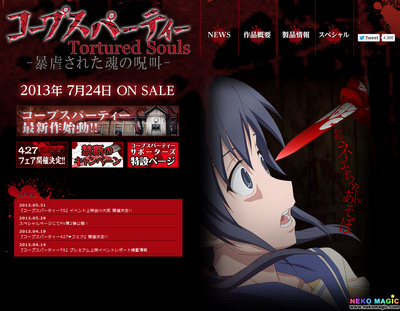 [youtube]rX2I3ibAxfU[/youtube]
The original Corpse Party horror game from Team GrisGris followed of a group of high school students trapped in an elementary school, which is haunted by children who disappeared. The new anime begins when Naomi and Seiko wake up in the dimly lit, abandoned school. They have no idea where they are, nor where their other friends who were with them earlier. For unfathomable reasons, they are trapped, unable to escape the despair in this cursed school.
Release Date: July 24
Studio: Asread
Note: Bundled w/ LE spinoff game
Homepage: http://corpse.jp/

(July 26)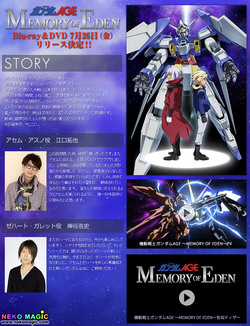 [youtube]qRk-Ws6FVZQ[/youtube]
The project will recompile the television series (from the Asemu arc onward) to focus on the characters Asemu Asuno and Zeheart Galette.
Release Date: July 26
Studio: Sunrise

(July 26)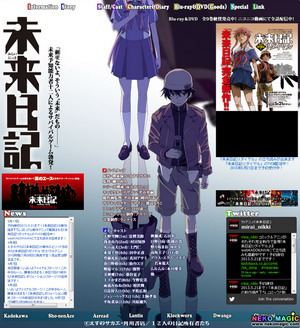 [youtube]iJPE6h7Qizc[/youtube]
Two years after the events of Mirai Nikki we meet Yuno Gasai of the 3rd world.
She now lives a normal life, except one detail: She sees parts of the memories of Yuno Gasai from the 1st world in her dreams.

(July 26)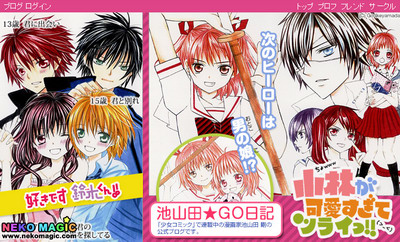 The manga's story revolves around twin brother and sister Mitsuru and Megumu Kobayashi who switch places and attend the other sibling's school. Things get strange when Megumu realizes that the school that her popular brother Mitsuru had been going to was in fact a school for delinquents. When attacked by a group of bullies, she meets a mysterious boy with an eye patch.

(July 31)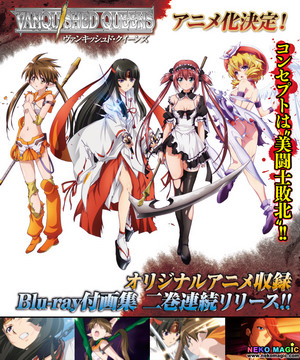 [youtube]lrwv8-M4zm0[/youtube]
The illustrated short stories in the original 2011 Vanquished Queens visual book depict the defeats in battle of various Queen's Blade characters. The two 30-minute anime volumes will be bundled on Blu-ray Disc with Queen's Blade Premium Visual Book San in March and Queen's Blade Premium Visual Book Shi in July. Each Blu-ray Disc will also have a bonus anime.
Like the original Vanquished Queens book, the anime is a new story and not a continuation of the earlier Queen's Blade television series projects.

(July 2013)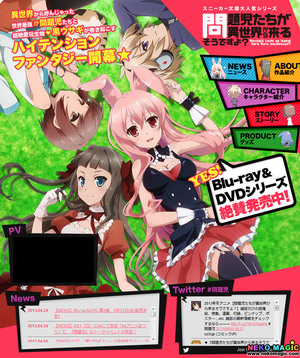 [youtube]Qi5VCRCI1PY[/youtube]
The story follows Izayoi Sakamaki, a boy bored with the entire world. One day, an envelope arrives for him. The moment Izayoi opens the envelope, he is transported to an alternate world. There, he discovers that two other "problem children" were transported by envelopes as well — a taciturn girl named Yo Kasukabe with a cat, and a beautiful yet haughty girl named Asuka Kudo. A girl named Kuro Usagi summoned the three to the community "No Name" to overthrow the devil.
Release Date: July 2013
Studio: Diomedea
Note: Bundled w/ LE novel vol.8
Homepage: http://mondaiji.tv/

(July 2013)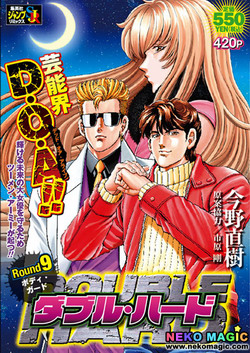 [youtube]FokI6_RJ3RY[/youtube]
The story centers on Daiki Hayami, a knuckle fighter who has just returned to Japan to attend high school there after living in Los Angeles. Daiki, who has a strong sense of justice, teams up with his longtime friend Jin, who is a professional fighter, and the two together battle delinquents, biker gangs, and other criminals.
Release Date: July 2013
Studio: TomoToon

(August 06)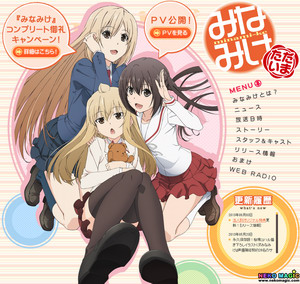 [youtube]6B22cxOTM0I[/youtube]
The DVD anime will have an original story based on the 200th manga chapter, with Sakuraba adding material to the script.
Release Date: August 06
Studio: feel.
Note: Bundled w/ BD vol.11

(August 09)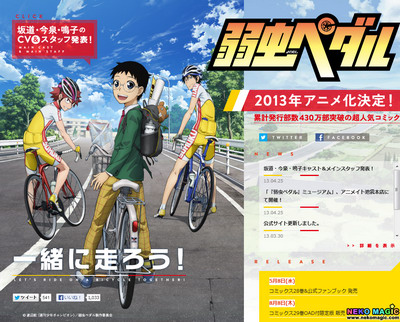 The story centers around Sakamichi Onoda, a high school otaku who loves figures from anime and games so much that he would ride his commuter bicycle to and from Tokyo's Akihabara shopping district in a 90-kilometer (about 60-mile) round trip over steep slopes. Onoda ends up joining the competitive sport of bicycle racing.
Release Date: August 09
Studio: Toho Company
Note: Bundled w/ LE manga vol.29
Homepage: http://yowapeda.com/

<< TV i | TV ii | TV iii | TV iv | OVA i | OVA ii | OVA iii | Movie >>