2013 Spring anime Part 8: OVA/OAD/SP II
Chuunibyou demo Koi ga Shitai!(BD)
Wooser no Sono Higurashi: Ken to Pantsu to Wooser to (SP)
Girls und Panzer (BD)
Kira Kira 5th Anniversary Live Anime: Kick Start Generation (OVA)
Kono Naka ni Hitori, Imouto ga Iru!: Ani, Imouto, Koibito (OVA)
Senran Kagura (BD)
Arcana Famiglia: Capriccio – stile Arcana Famiglia (OVA)
Hiiro no Kakera: Totsugeki! Tonari no Ikemenzu (OVA)
Ichigeki Sacchuu!! Hoihoi-san: Legacy (OAD)
Queen's Blade: Vanquished Queens (OVA)

<< TV i | TV ii | TV iii | TV iv | TV v | TV vi | OVA i | OVA ii | OVA iii | Movie >>

(March 20, 2013)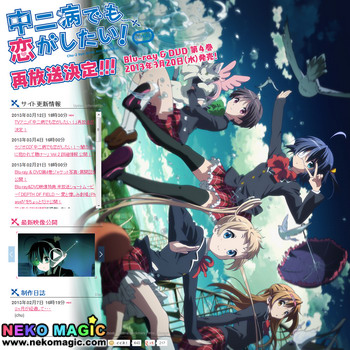 [youtube]EP9RrM8-2cU[/youtube]
The TV anime series Chuunibyou Demo Koi ga Shitai! is created by studio Kyoto Animation, based on a school romance comedy novel written by Torako and illustrated by Nozomi Ousaka. In the novel, Yuuta Togashi, a boy who used to suffer from "chuu-2 byou" ("middle-school second-grade disease", as in adolescent delusions) and Rikka Takanashi, who still has the syndrome, made a true contract with each other (that is, they are dating). They are in the middle of enjoying "real life" to the fullest… or should be. However, Satone Shichimiya a.k.a. "Sophia Ring SP Saturn VII", a friend from middle school and the one suffering the most from "chuu-2 byou", appears and turns Togashi's life upside down. And so, a battle between "Saturn" and "Jaou Shingan" (True Eye of the Devil King) begins.

(March 22, 2013)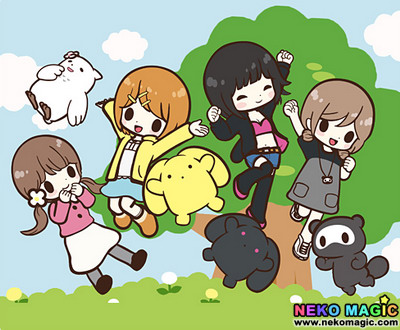 [youtube]w4eO_qVj92c[/youtube]
The TV anime series of 3D shorts Wooser no Sono Higurashi is created by studio Sanzigen, based on a diary-style manga written by Usa Yoshihiro (one of the members of the musical group supercell). The story centers around Wooser, a mysterious mascot character who lives on the Internet and whose charming appearance belies a corrupt heart that craves money, meat, and young girls.

(March 22, 2013)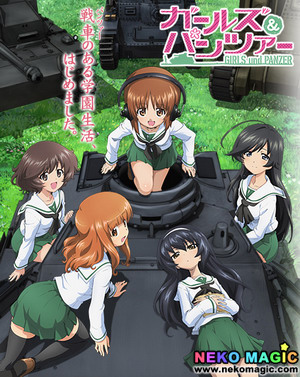 [youtube]CwKO2y5pv48[/youtube]
The TV anime series Girls und Panzer is created by studio Actas, as an original "military teen battle action" work featuring high school girls who drive tanks, as they compete in teams.

(March 27, 2013)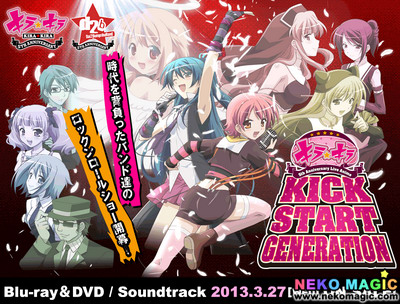 [youtube]EL-L4J9B39Q[/youtube]
The "full live concert anime" Kira Kira 5th Anniversary Live Anime: Kick Start Generation marks the 5th anniversary of Overdrive's 2007 visual novel Kira Kira. The OVA's "what-if" story reunites the Second Literature Club Band members Kirari, Chie, Maejima, and Sarina, several months after the concert in the d2b vs DEARDROPS ~Cross the Future~ fan disk.

(March 27, 2013)
[youtube]b_gjN5LhwIs[/youtube]
The OVA adaptation of Kono Naka ni Hitori, Imouto ga Iru! (Nakaimo: My Little Sister is Among Them!) acts as the unaired episode 13 – titled "Ani, Imouto, Koibito" ("Big Brother, Little Sister, Lover") – for the 2012 TV anime series created by Studio Gokumi, based on a light novel series written by Hajime Taguchi and illustrated by CUTEG. This OVA episode features all of the heroines from the TV series.

(March 27, 2013)
[youtube]ShuWDdMPRS0[/youtube]
The TV anime series Senran Kagura is created by studio Artland, based on the all-girls ninja action game Senran Kagura: Shoujotachi no Shinei, released by Marvelous Entertainment for the Nintendo 3DS in September 2011, and followed in August 2012 by a sequel titled Senran Kagura Burst, featuring the opposing ninja faction from Viper Academy.
Release Date: March 27, 2013
Studio: Artland
Note: anime short found on BD vol.1
Hompage: http://senran.tv/

(March 27, 2013)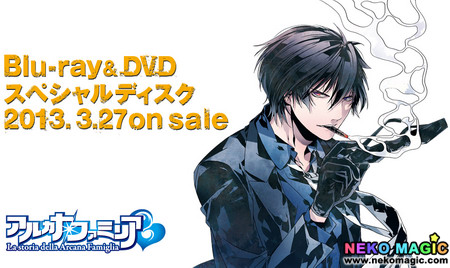 [youtube]5ghxsAUUIdk[/youtube]
The TV anime series Arcana Famiglia is created by studio J.C. Staff, based on an otome game (for girls) initially developed for the PSP by HuneX and released in Japan by Comfort, in October 2011. The original story follows Arcana Famiglia, a self-appointed organization with mysterious powers that has protected a small Mediterranean island from pirates, foreign countries, and other threats. The only daughter of the family's "Papa" is Felicitá; she will be married to the next head of the family in two months – and the successor will be decided in a competition that Felicitá herself will take part in.

(March 28, 2013)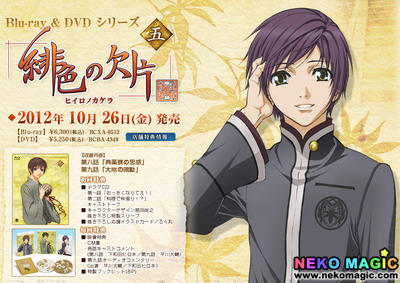 [youtube]5ZiLax3OpGM[/youtube]
The second season of Hiiro no Kakera continues this 2012 TV anime series created by Studio Deen, based on the bishounen visual novel games series of the same title developed by Idea Factory since 2006. The original game centers around Tamaki Kasuga, a 17-year-old high school girl. When her parents have to go overseas for work, Tamaki moves to her mother's hometown in the mountains with her grandmother. On the day that Tamaki arrives at the village, she encounters strange creatures, only to be saved by a mysterious boy. The boy, Takuma Onizaki, is the first of five Guardians of the Tamayohime that Tamaki meets.

(March 28, 2013)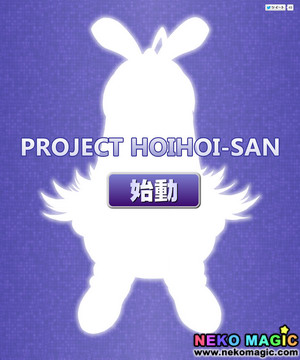 [youtube]IHER5D41Uf0[/youtube]
The OVA adaptation Ichigeki Sacchuu!! HoiHoi-san: Legacy is created by studio Bridge, and follows a 2004 special short bundled with Kunihiko Tanaka's manga of the same title, in its first compiled volume. The original story is set in the 21st century, when bugs have become immune to all pesticides. To combat them, the corporations of Japan have developed a new remedy: HoiHoi-San, a robotic exterminator. She's tiny, she's cute, she's deadly.

(March 29, 2013)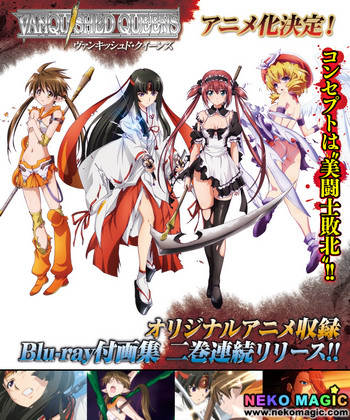 [youtube]lrwv8-M4zm0[/youtube]
The illustrated short stories in the original 2011 Vanquished Queens visual book depict the defeats in battle of various Queen's Blade characters. The two 30-minute anime volumes will be bundled on Blu-ray Disc with Queen's Blade Premium Visual Book San in March and Queen's Blade Premium Visual Book Shi in May/June. Each Blu-ray Disc will also have a bonus anime.
Like the original Vanquished Queens book, the anime is a new story and not a continuation of the earlier Queen's Blade television series projects.

<< TV i | TV ii | TV iii | TV iv | TV v | TV vi | OVA i | OVA ii | OVA iii | Movie >>