2013 Spring anime Part 7: OVA/OAD/SP I
Dakara Boku wa, H ga Dekinai (OAD)
Arve Rezzle: Kikaijikake no Yoseitachi (SP)
Little Witch Academia (SP)
Ryo (SP)
Death Billiards (SP)
Mobile Suit Gundam UC (OVA)
Nurarihyon no Mago (OAD)
Cyclops Shoujo Saipu~ (ONA)
Kindaichi Shounen no Jikenbo: Kuromajutsu Satsujin Jiken-hen (OVA)
Vassalord. (OAD)

<< TV i | TV ii | TV iii | TV iv | TV v | TV vi | OVA i | OVA ii | OVA iii | Movie >>

(March 01, 2013)
[youtube]A4vJ9ohocjA[/youtube]
The OVA adaptation Dakara Boku wa, H ga Dekinai. follows the 2012 TV anime series created by studio Feel, based on a supernatural romantic / erotic comedy light novel series by Pan Tachibana – also known as So, I Can't Play H!. The OVA is bundled on Blu-ray with the 4th volume of Shou Okagiri's manga series that's likewise based on the same light novels.

(March 02, 2013)
[youtube]Y4sn8LHivsA[/youtube]
The OVA project Aruvu Rezuru is created by studio Zexcs, based on a cyber sci-fi novel by Yuu Yamaguchi. The story is set a decade from now in the year 2022, as humanity continues to accelerate towards the technological singularity (the advent of computers that surpass humans). Thanks to advances in nano-assembly technology and man-machine interfaces, Nerve-seller Linker Nano-machine (NLN, a super-miniaturized wireless communications device that emulates neurons) has been brought into fruition and onto the marketplace. NLN bypasses the bottlenecks imposed by existing display / keyboard and touch panel interfaces, by connecting the human nervous system wirelessly to external networks – thus allowing the human consciousness to seamlessly link to networks. However, as the barriers fall down between man and machine, the consciousness of tens of thousands of people become lost in the network, in an crisis that becomes known as "Early Rupture". The story follows a boy named Remu, as he goes to take back the soul of his little sister, who disappeared in net space.

(March 02, 2013)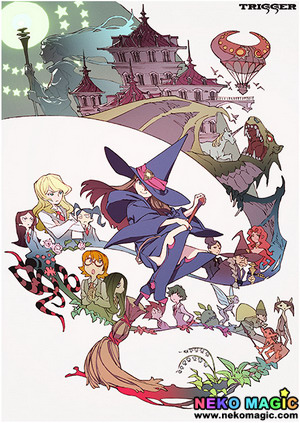 [youtube]siI44zxkRUs[/youtube]
Little Witch Academia is an original anime short created by Studio Trigger. It was one of the projects selected as part of the Young Animators Fostering Project 2012, promoted by the Agency for Cultural Affairs of Japan and implemented by JAniCA
Release Date: March 02, 2013
Studio: Trigger
Note: part of Anime Mirai 2013

(March 02, 2013)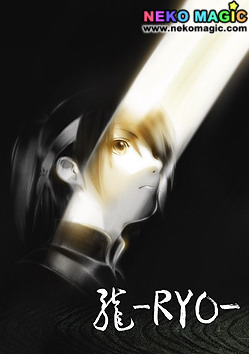 [youtube]aJ-kIVLOOCY[/youtube]
Ryo begins in the year Keio 2 (1866), or the 11th month in the year Keiō 3 by lunar calendar reckoning, in Kyoto. It is a time when Japan was in turmoil over different ideologies, such as those calling for the overthrow of the Tokugawa shogunate. A youth named Ryo will confront the real-life historical swordsman Hijikata Toshizo on the listing deck of the Goryōkaku government's flagship Kaiyo. (Historical Japanese names are listed family name first here, while modern names are listed family name last.)

(March 02, 2013)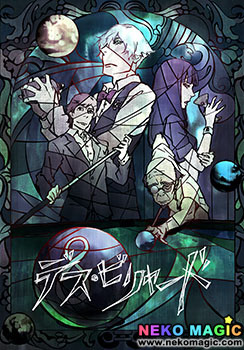 [youtube]BhmQ7pHlyo0[/youtube]
In the anime, two men find themselves playing for their lives in a game of billiards. Director Yuzuru Tachikawa (episode director for Shigurui, Steins;Gate, Lupin III: The Woman Called Fujiko Mine) and producer Takuya Tsunoki (Chihayafuru, Kaiji, Casshern Sins) lead the project. The cast includes:
Tomoaki Maeno as Bartender
Yūichi Nakamura as Man
Jun Hazumi as Old Man
Asami Seto as Woman

(March 02, 2013)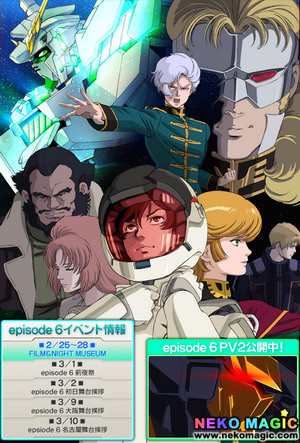 [youtube]nMsrqyMap0M[/youtube]
Mobile Suit Gundam Unicorn is a 6-episode OVA produced by studio Sunrise, based on Harutoshi Fukui's mecha novels of the same title. The story is set in the series' original "Universal Century", in the year 0096. The OVA's home video release includes English voices and multi-lingual subtitles, along with the original Japanese audio and subs.

(March 04, 2013)
[youtube]lt66Iqdh2Rg[/youtube]
The OVA adaptation of Nurarihyon no Mago is once again created by Studio DEEN, based on a supernatural manga by Hiroshi Shiibashi. The manga's limited edition 24th and 25th volumes bundled the OVA on DVD. The original story revolves around Rikuo Nura, a kid that is part human and part demon (youkai). He lives in a house full of spirits along with his grandfather, who wants the kid to succeed him as master of the Nurari youkai clan. Rikuo, however, is trying to escape his fate of acting like a demon, so he does good deeds in order to avoid becoming one.

(March 12, 2013)

[youtube]aVVbV4pG9hU[/youtube]
The story centers around a middle school girl nicknamed "Saipū" (short for Cyclops) because of her ungainly height and hairstyle that reveals only one eye. Mai Nakahara will play the title character who adores her big brother.

(March 15, 2013)
The 2012 OVA adaptation Kindaichi Case Files (Kindaichi Shounen no Jikenbo) is created by studio Toei Animation, based on a detective manga written by Youzaburou Kanari and illustrated by Fumiya Sato. The OVA's two episodes are bundled on DVD with the manga's limited edition 3rd and 4th volumes. The story is an adaptation of the manga's "Black Magic Murder Case" ("Kuromajutsu Satsujin Jiken") story arc.
Release Date: March 15, 2013
Studio: Toei Animation
Note: episode 2 of 2

(March 15, 2013)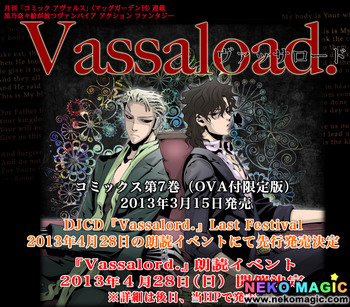 [youtube]Als_egxGznk[/youtube]
The story follows Charley (voiced by Ryotaro Okiayu), a cyborg vampire under the Vatican's orders, and the vampire playboy named Johnny Rayflo (Keiji Fujiwara) with whom Charley fights alongside and sometimes against. Ryoko Ono was originally cast to play the child version of Charley, but French-Japanese voice actress Christelle Ciari replaced her due to the need to speak her entire part in a foreign language natively. The anime's website posted the character designs, screenshots, and storyboards.
Release Date: March 15, 2013
Studio: Production I.G
Note: bundled w/ LE manga vol.7

<< TV i | TV ii | TV iii | TV iv | TV v | TV vi | OVA i | OVA ii | OVA iii | Movie >>