2013 Spring anime Part 6: TV anime IV
Himitsu Kessha Taka no Tsume Neo Season 2 (TV)
Sparrow's Hotel (TV)
Haitai Nanafa S2 (TV)
Asian Risshiden no Shima Kousaku (TV)
Ninja Hattori-kun *Indian Remake (TV)
Dansai Bunri no Crime Edge (TV)
Aku no Hana (TV)
Miyakawa-ke no Kuufuku (ONA)
Odoriko Clinoppe (TV)

<< TV i | TV ii | TV iii | TV iv | TV v | TV vi | OVA i | OVA ii | OVA iii | Movie >>

(April 2013)

The original Eagle Talon Flash anime centers on the titular secret society and its bumbling attempts to take over the world. The production company DLE Inc. and FROGMAN launched the first Himitsu Kessha Taka no Tsume (Secret Society Eagle Talon) television series in 2006, and the series spawned two films in 2007 and 2008.

(April 2013)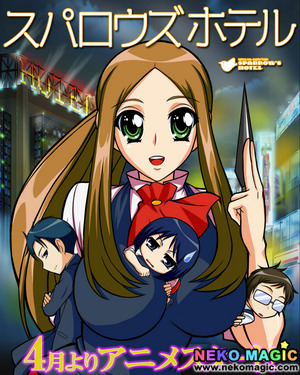 The comedy revolves around Sayuri Satō, the new front desk worker at the Sparrow's Hotel — "the closest hotel to Heaven." Her special features are her large breasts and her skills of assassination. She takes down people who cause trouble in the business hotel with those skills, but she is in fact very unskilled when talking to the male hotel manager, and often bites her tongue.
Release Date: April 2013
Studio: HOTLINE

(April 2013)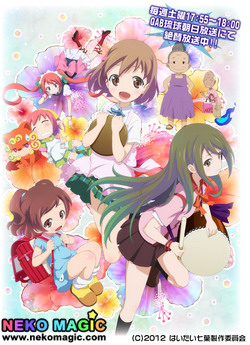 The story of Haitai Nanafa revolves around an energetic middle school girl named Nanafa Kyan. Nanafa lives in Okinawa with her grandmother who runs the "Kame Soba" soba shop, her beautiful older sister Nao who is in high school, and her younger sister Kokona, who is in elementary school and has a strong ability to sense the supernatural. One day, Nanafa witnesses a seal fall off of a Chinese banyan tree, and three spirits who live in that tree are unleashed. These spirits include Niina and Raana, who are "jimunaa" spirits. The third spirit is Iina, who is an incarnation of an Okinawan lion statue. As spirits start appearing one after another, the peaceful life of Nanafa and her family begins to change.

Asian Risshiden no Shima Kousaku (TV)
(May 10, 2013 @24:00)
Asian Risshiden no Shima Kousaku depicts the life of Kousaku Shima, a Japanese white collar salaryman who devotes his life to his company. This title takes a look at the corporate culture of Japan.
Release Date: May 10, 2013 @24:00
Studio: *TBA
Hompage: None

(May 13, 2013)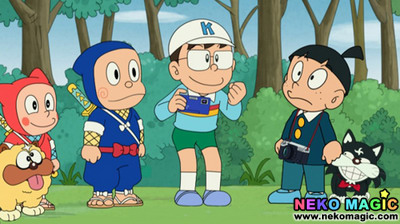 The new 26-episode Hattori-kun production will begin airing in India this May. (The original work began airing there in 2006, and it rose to the top of the children's animated television ratings with its huge popularity.) The new version will then be "imported back" into Japan on TV Asahi this summer, and the partners have decided to pitch it to stations in 10 countries, including Korea and Thailand.
Release Date: May 13, 2013
Studio: Reliance MediaWorks>

(Spring 2013)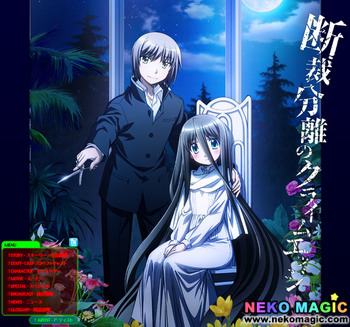 [youtube]A-wg9dM8adQ[/youtube]
The story, which is Media Factory and Studio Gokumi's adaptation of Tatsuhiko Hikagi's manga series, revolves around Kiri Haimura, a boy who loves to cut girls' hair. He happens to meet Iwai Mushanokōji, a girl with long, beautiful hair who is known as the "Queen of Hair." Her hair has been cursed to be forever uncuttable, but Kiri happens to have "Dansai Bunri no Crime Edge" — scissors that have the mystical ability to cut her cursed hair. Kiri finds himself protecting Iwai from descendants of murderers wielding "Killing Goods."

(Spring 2013)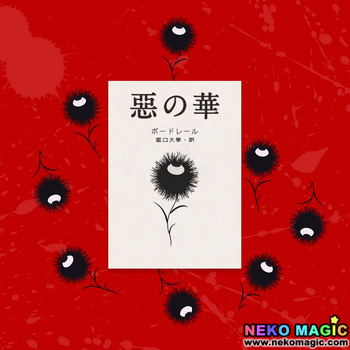 The anime adaptation Aku no Hana is based on a Shuuzou Oshimi's suspense manga also known as The Flowers of Evil. The "corrupt pure-love story" revolves around Takao Kasuga, a bookish boy who loves the poems of Charles Baudelaire (the original author of the poetry collection Les Fleurs du mal or Flowers of Evil). One day after school, he discovers and steals the gym clothes of Nanako Saeki, the girl he has a crush on. However, he learns that Sawa Nakamura, a girl he loathes, happens to catch him in the act. Nakamura blackmails Kasuga into a "contract", or else she will reveal his secret.

(Spring 2013)
The manga is based on the Lucky Star Moe Drill game series and centers around big sister Hinata Miyakawa and little sister Hikage Miyakawa's impoverished daily life at home (due to Hinata's wasteful habits) and Hikage's life at elementary school.

(Spring 2013)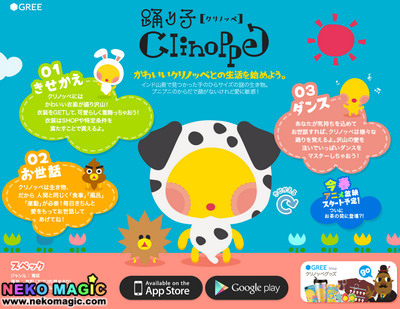 GREE, one of the largest mobile phone game and social networking platforms in Japan, announced a television anime for its social game Odoriko Clinoppe (Dancer Clinoppe) has been green-lit. In the game, the player raises Clinoppe, a mysterious creature with a squishy, palm-sized body that was discovered in the mountains of India. The player can take care of Clinoppe, outfit it with clothes and items, and watch it dance. Different players can also chat and exchange ideas in this game popular with among women in their 20s and 30s.
The "surreal, comical" television anime will follow the daily life of Clinoppe and an office lady named "Onei-san." The anime is the first part of GREE's initiative to expand its licensing character business for the game.
Release Date: Spring 2013
Studio: *TBA

<< TV i | TV ii | TV iii | TV iv | TV v | TV vi | OVA i | OVA ii | OVA iii | Movie >>