Good Smile Company is going to release the Nendoroid No.66 Priecia ( プリーシア ) action figure from the eroge/anime "Prism Ark" ( プリズム・アーク ). Will be released in July 2009. Around 100mm tall, 4,000 yen.
You can per-order her here
4,000 yen? Seem like Good Smile Company is jacking up the price for Nendoroid. Let's hope that it's just for this single one. =(
——Description from Manufacturer——
The obstinate princess is just as arrogant as a Nendoroid.
Prism Ark started off as just a game, but was soon converted into an anime and various other formats – and now the tsundere princess Priecia is on her way to being a Nendoroid!
Various scenes can be recreated with Priecia's Nendoroid – from her flashy action poses to her most adorable expressions. The cute sculpting of the Nendoroid series remains as always, but this time the fine details on her ornate ornaments, as well as her vivid coloring cause her to draw attention to any figure collection. The miniature Kagura that featured in the official illustration is also included.

Anyway, here is this poll again. I know it's kinda annoying, but I really need the data to bring it to the Nekomagic Shop meeting this weekend, so please bear with me for one more week. We really need your help for our coming Nekomagic Shop. We wouldn't be able to bring you everything yet. We will start with Revoltech or figma first. But we still need to decide which series to go with. Please Vote! =D
Here is the poll for the coming Nekomagic Shop
Which product line do you want us to bring you first? (You can vote up to 4)
Max Factory figma (44%, 1,449 Votes)
Kaiyodo Revoltech (21%, 682 Votes)
Kaiyodo Fraulein (16%, 530 Votes)
Kaiyodo Fist of The North Star Revolution (6%, 193 Votes)
Kaiyodo SFO (7%, 224 Votes)
Bandai Saint Seiya Saint Cloth Myth (7%, 236 Votes)
Total Voters: 1,774
Loading ...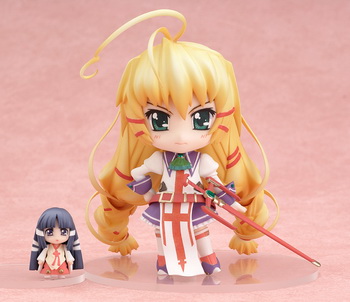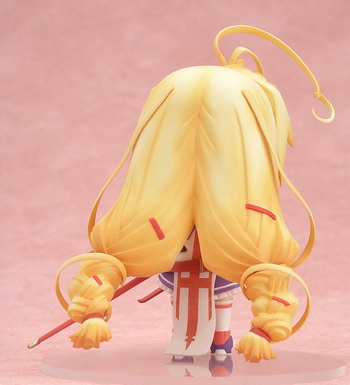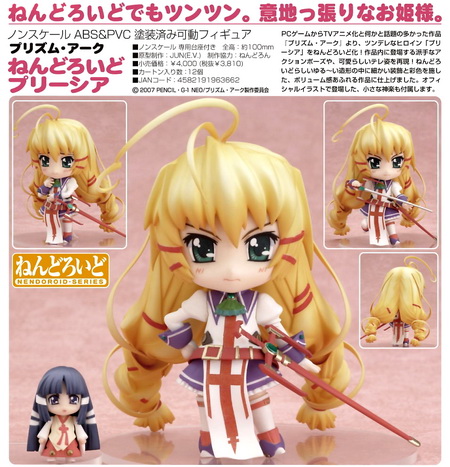 Prism Ark anime OP
[youtube]SreMmcvju54[/youtube]
Official Prism Ark anime homepage
http://www.p-ark.tv/index.html
Official Prism Ark eroge homepage
http://www2.pajamas.ne.jp/prismark/index.html
via GSC