amiami 0 (ZERO) is going to release the Kanu Unchou ( 關羽 雲長 ) Crimson Red Ver. ( クリムゾンレッドver. ) 1/7 PVC figure from the manga/anime "Ikkitousen" ( 一騎当千, Dragon Destiny ). Will be released in May 2009. Around 160mm tall , 7,665 yen (tax in). Miyazawa Model Limited.
This post contains adult material, you need to be 18 or over to view it.
Not much to say, since she is just another color version of the amiami 0 Kanu that release this month. I'm not a fan of alternate color version at all. I like the regular while school uniform, but I like this white pantsu tho. =P
Here is this poll AGAIN. I think I'll post it in every post for the next week too. We really need your help for our coming Nekomagic Shop. We wouldn't be able to bring you everything yet. We will start with Revoltech or figma first. But we still need to decide which series to go with. Please Vote! =D
Here is the poll for the coming Nekomagic Shop
Which product line do you want us to bring you first? (You can vote up to 4)
Max Factory figma (44%, 1,449 Votes)
Kaiyodo Revoltech (21%, 682 Votes)
Kaiyodo Fraulein (16%, 530 Votes)
Kaiyodo Fist of The North Star Revolution (6%, 193 Votes)
Kaiyodo SFO (7%, 224 Votes)
Bandai Saint Seiya Saint Cloth Myth (7%, 236 Votes)
Total Voters: 1,774
Loading ...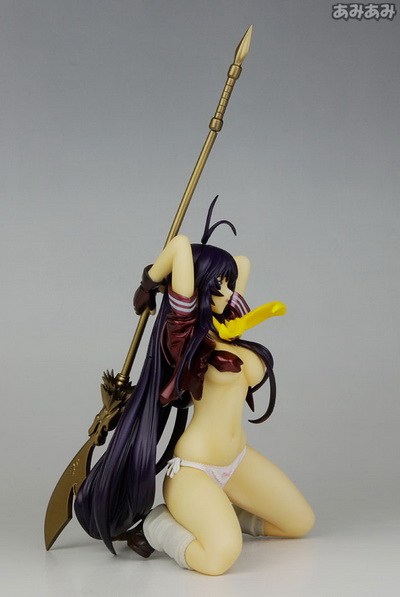 Download the uncensored pic here


"How to get Password" detail at download section
Ikkitousen Dragon Destiny OP
[youtube]dtJh5lGFL_Y[/youtube]
Official Ikkitousen Anime website
http://www.ikkitousen.com/
via amiami