2012 Winter Part 7: Movie
K-ON! (Film)
Rurouni Kenshin: Shin Kyoto-Hen (Film)
Friends: Mononoke Shima no Naki (Film)
Inazuma Eleven Go: Kyuukyoku no Kizuna Griffon (Film)
Sacred Seven: Night Edition (Film)
.hack/The Movie (Film)
Berserk Golden Age Arc I: Egg of the Supreme Ruler (Film)
Dragon Age: Dawn of the Seeker (Film)
The Moon: Tsuki ga Hoshii to Oujo-sama ga Naita (Film)
Gaiking (CG Film)
Space Pirate Captain Harlock (CG Film)

<< TV I | TV II | TV III | OVA I | OVA II | OVA III | Movie >>

(December 03, 2011)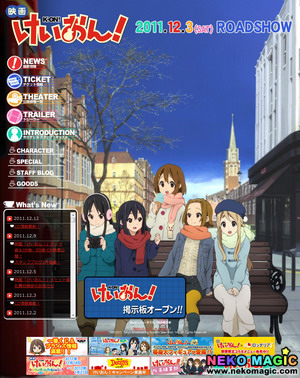 [youtube]hAehTb3HPJ0[/youtube]
The anime film Eiga K-ON! is once again created by studio Kyoto Animation, and depicts a story not told in the TV series – even though it will follow the same five female members of Sakuragaoka High School's light music club, while they are still attending high school.
(December 07, 2011)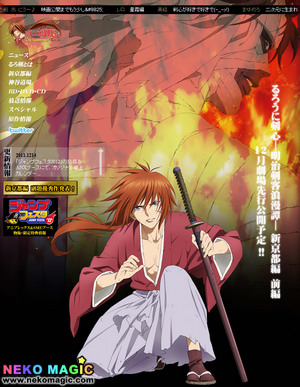 [youtube]9nXkTAQfB8E[/youtube]
The 2011 OVA adaptation Rurouni Kenshin: Meiji Kenkaku Romantan – Shin Kyoto Hen is created by Studio Deen, as a remake of the Kyoto story arc from Nobuhiro Watsuki's original manga and its previous anime adaptation. In particular, it will depict the battle of Kenshin Himura and Makoto Shishio and will be told from the point of view of the Oniwabanshuu ninja Misao Makimachi.
(December 17, 2011)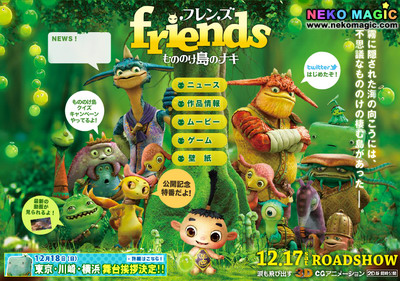 [youtube]38f2q2ExOr8[/youtube]
The 3D CG anime film Friends: Mononoke Shima no Naki is directed by Takashi Yamazaki, inspired by a "tear-jerker" fairy tale by Hirosuke Hamada titled "Naita Aka-Oni". The movie, however, will tell a new story for kids, about Naki and Gunjou – two friends living on Mononoke Shima, who cross paths with a human child.
(December 23, 2011)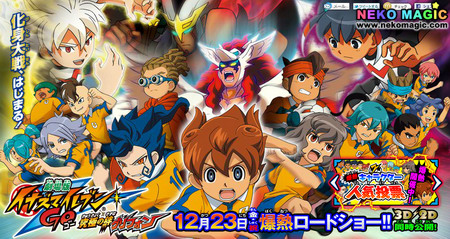 [youtube]_v4Wt91cO3Y[/youtube]
The TV anime series Inazuma Eleven GO continues studio OLM's series with the 4th year of airing, once again based on Level-5's RPG / soccer game Inazuma Eleven. Matsukaze Tenma, a first year who loves soccer, has exceptional dribbling skills, but still has lots of room for improvement. The story starts with him entering Raimon Jr. High ten years after the first Football Frontier International, where Raimon has become famous for its soccer. However, an organization called Fifth Sector has taken control of soccer over the years, and the passion that Raimon once had for soccer is no longer there. The Inazuma Eleven GO storyline is set one decade after the first Inazuma Eleven storyline.
(January 07, 2012)
[youtube]xOoKIkLE0Xg[/youtube]
The special compilation film Sacred Seven: Shirogane no Tsubasa is a re-edited version of the 2011 TV anime series Sacred Seven by studio Sunrise, focusing on the fighting between the Sacred Takers Alma and Night, as well as the fight with Kenmi from Night's point of view. The movie adds new scenes, particularly of Night's past, and a new dialogue recording.
(January 21, 2012)
[youtube]52SX7SwkyhA[/youtube]
The story is set in 2024, when children have lived their entire lives since birth in a world connected by networks. A cheerful 14-year-old middle school girl named Sora Yūki (Summer Wars' Nanami Sakuraba) has no interest in games, but her friends get her to go into the popular network game "The World." However, due to "a certain incident" in The World, anomalies start occurring in the real world.
(February 04, 2012)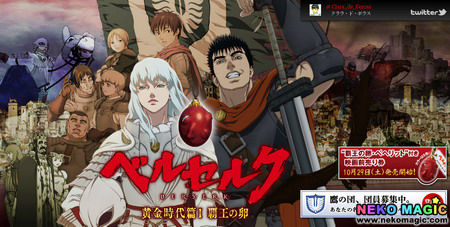 [youtube]WM4_v63kmBE[/youtube]
The 2012 anime film Berserk is the first part of an animated trilogy project that revives Kentarou Miura's dark fantasy manga in anime form, after first being animated as the 1997 TV series Kenpuu Denki Berserk. This time, however, the anime is created by studio Studio 4°C with an abundance of CG effects. The complete project should ultimately adapt the entire story from the manga.
(February 11, 2012)
[youtube]mHguitjj6Pk[/youtube]
The anime film Dragon Age: Dawn of the Seeker is the first anime project (co-)produced through FUNimation's Original Entertainment team, based on BioWare's fantasy action RPG franchise Dragon Age – whose first game was released by Electronic Arts in 2009. The movie is animated by Oxybot (Vexille, TO) and directed by Fumihiko Sori (Vexille, TO). In a time of darkness and barbarism, the Chantry has arisen – a religious order seeking to bring stability to a world corrupted by sinister magic. Led by the Divine, the Chantry's Templar warriors ruthlessly restrain the Mages and their magical cabals. But when the Templars fail, the most elite order of the Chantry takes charge – the Seekers!
(Winter 2012)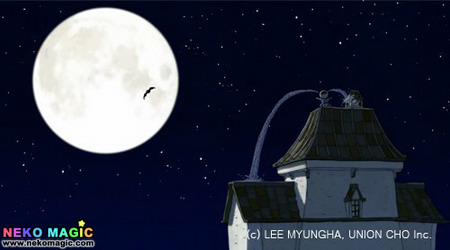 The Moon: Tsuki ga Hoshii to Oujo-sama ga Naita is a comical fairy-tale fantasy anime film adapted by studio Union Cho, as a Japanese / Korean co-production, based on British author Eleanor Farjeon's short story "The King's Daughter Cries for the Moon". The original story centers on a princess who wishes to reach the Moon one night. Her journey and resulting disappearance raise clamor and chaos throughout the royal palace and among the creatures of the kingdom.
Release Date: Winter 2012
Studio: UNION CHO
(Winter 2012)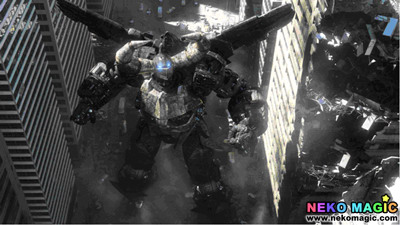 [youtube]PmPLiJgGASM[/youtube]
The CG film project Gaiking is created by Toei Animation, based on the classic 1970s mecha anime series, and using Light Stage – one of the CG production tools used for James Cameron's Avatar film. The movie's pilot teaser premiered at the 2010 TAF (Tokyo International Anime Fair), however the final movie is not expected sooner than 2012, or even 2013.
Release Date: Winter 2012
Studio: Toei Animation
(Winter 2012)
[youtube]3LX_cXL6njY[/youtube]
In the future, Mankind has achieved a vast starfaring civilization, but is slowly and steadily succumbing to ennui or despair, often due to defeat and subjugation by a foreign invader. Rising against the general apathy, Harlock denies defeat and leads an outlaw crew aboard his starship Arcadia to undertake daring raids against Earth's oppressors. Their primary oppressors are the Mazone, a race of organic plant-based alien women who explored Earth in the mythic past and are now back to reclaim it.
Release Date: Winter 2012
Studio: Toei Animation

<< TV I | TV II | TV III | OVA I | OVA II | OVA III | Movie >>