2012 Winter Part 5: OVA/OAD II
Hidan no Aria (BD)
Maken-Ki! (SP)
Busou Chuugakusei Basket Army (ONA)
Detective Conan New Kaitou Kid Special (SP)
Atlanger (OVA)
Carnival Phantasm 3rd Season (OVA)
Sayonara Zetsubou Sensei (BD)
Ai no Kusabi (OVA)
Higurashi no Naku Koro ni Kira (OVA)
Denpa Onna to Seishun Otoko (BD)
Morita-san wa Mukuchi (OAD)
Eiyuu Densetsu: Sora no Kiseki The Animation Vol.2 (OVA)

<< TV I | TV II | TV III | OVA I | OVA II | OVA III | Movie >>

(December 21, 2011)

[youtube]gTkI68TCB8I[/youtube]
The TV anime series Hidan no Aria is created by studio J.C.Staff, based on Chuugaku Akamatsu's school detective action light novel series also known as Aria the Scarlet Ammo. The story takes place in Tokyo Butei High School, a special school where armed detectives – "Butei" – are trained to use weapons. Kinji Touyama is a second-year-student who has a special ability, but he keeps it a secret to maintain an ordinary, peaceful life. However, when he gets caught in a bombing on the way to school, he encounters H. Aria Kanzaki, the most powerful S-Rank Butei student in Assault Studies.
(December 22, 2011)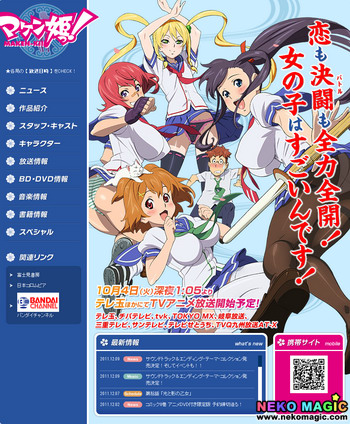 [youtube]b0WPiG9sZyo[/youtube]
The TV anime series Maken-ki! is created by studio AIC, based on an action romantic comedy manga by Hiromitsu Takeda. The original story centers around Takeru Ouyama, a boy enrolled in an elite school where the girls (and boys) fight with mysterious items called Maken. The student body includes the enigmatic girl Kodama, a girl named Inaho who calls herself Takeru's fiancée, and his childhood friend Haruko.
Release Date: December 22, 2011
Studio: AIC
Note: bundled w/ BD vol.1
Homepage: http://maken-ki.com/
(December 22, 2011)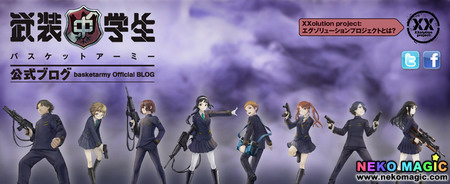 Busou Chuugakusei: Basket Army is a game project coming from publisher Enterbrain and scenario writer Kazushige Nojima (Kingdom Hearts series, Final Fantasy series), with a story set in a near-future world.
(December 24, 2011)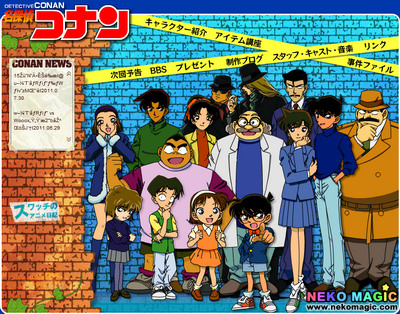 [youtube]4qHKzRW8IRg[/youtube]
The original Magic Kaito manga centered on a young budding magician named Kaito Kuroba who follows in his late father's footsteps as the legendary thief Kaitō Kid. The character has since appeared in Detective Conan stories, often as a formidable rival. Kaitō Kid or Magic Kaito specials also aired in Japan in August and September. A new 2-part Magic Kaito manga ran in Shogakukan's Weekly Shonen Sunday magazine in September as well.
(December 29, 2011)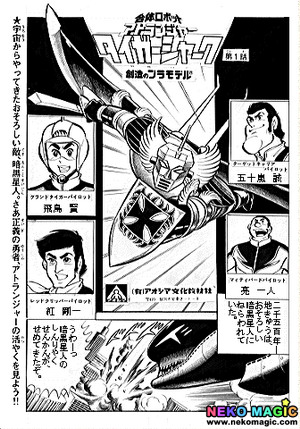 15 minute OVA adaptation of the classic 1975 plastic model series. Will be released at Comiket 81.
(December 31, 2011)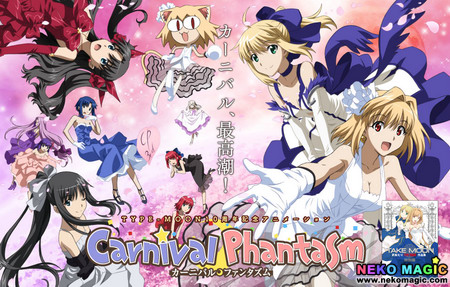 [youtube]oV-DhU0gf9o[/youtube]
The OVA adaptation Carnival Phantasm is created by studio Lerche, based on the Take Moon manga by Eri Takenashi (Kannagi), featuring characters from Type-Moon's franchises Fate/Stay Night and Tsukihime.
(December 2011)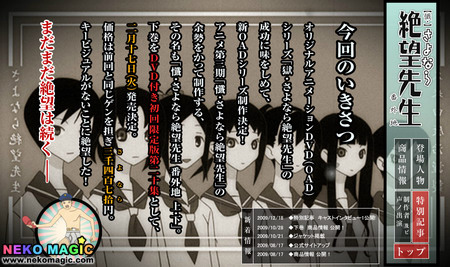 [youtube]4kXoe17XJRA[/youtube]
Itoshiki Nozomu is the world's most negative person. To his way of thinking, there is no hope or meaning in this existence. Even the three kanji of his name become the two-kanji word zetsubou, "despair", when compressed. What an ironic twist of fate, then, that he becomes teacher to a class containing his precise opposite, the invincibly positive-minded Fuura Kafuka.
(January 18, 2012; February 15, 2012)
[youtube]Dk4aG5z4QWE[/youtube]
The second OVA based on the Ai no Kusabi boys-love novels is once again produced by studio AIC, this time as a 13-volume series. The original novels – also known as Love Wedge or The Space Between, among other titles – were authored by Rieko Yoshihara over 20 years ago. The story is set in the future on the planet named Amoi which is controlled by a supercomputer named Jupiter. Among the mostly male human population, the light-haired elite class is allowed to temporarily keep the dark-haired "mongrels" as pets. One elite member, Iason, encounters a mongrel named Riki in the slums and decides to take him in. However, Iason keeps Riki longer than it is socially approved, and rumors abound about their possible relationship.
(January 25, 2012)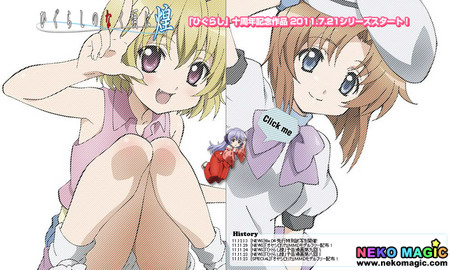 [youtube]EHf0uRHNJaE[/youtube]
The 4-episode OVA Higurashi no Naku Koro ni Kira is the fourth anime project in the loli-horror series based on 07th Expansion's games franchise (celebrating its 10th anniversary in 2012), and is once again animated by Studio DEEN. The first episode adapts the original game's Batsukoishi-hen chapter, while the remaining episodes will have all-new stories. The four volumes are released in Japan every couple of months, between July 21, 2011 and January 25, 2012.
(January 25, 2012)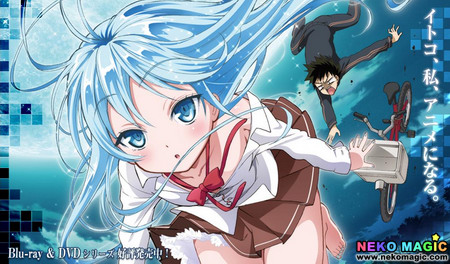 [youtube]2J5KHLXrcF8[/youtube]
Unaired 13th Ep. bundled with BD Vol. 7. The TV anime series Denpa Onna to Seishun Otoko is created by studio Shaft, based on a light novel series authored by Hitoma Iruma and illustrated by Buriki. The story revolves around an ordinary high school boy named Makoto Niwa and his cousin, a mysterious girl named Erio Touwa. There is a rumor in their town that aliens watch over it. Erio tells Makoto that Earth has been targeted and says she is an alien herself.
(January 27, 2012)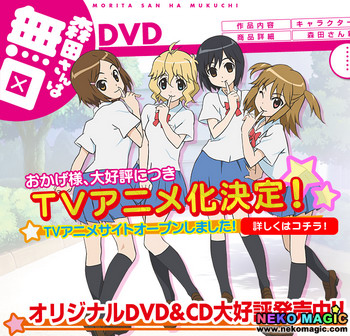 [youtube]FRYvSzCGHrw[/youtube]
Two special episodes of the Morita-san wa Mukuchi anime (not aired on TV), bundled with the 5th volume of Tae Sano's comedy / slice-of-life 4-koma manga on which Studio Gram based their anime adaptations. The original story follows the everyday life of Mayu Morita, a girl who is exceedingly gentle and thoughtful, to the point that she does not say much of anything to anyone in high school.
(January 27, 2012)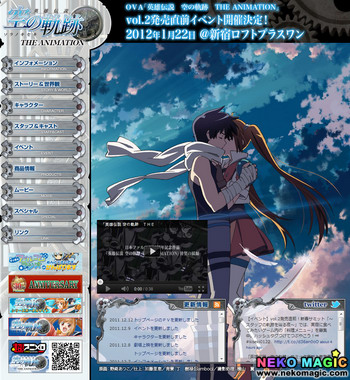 [youtube]FRvgJJQ-F-w[/youtube]
The anime adaptation Eiyuu Densetsu: Sora no Kiseki is created by Kinema Citrus, based on Nihon Falcom's fantasy role-playing game trilogy also known as The Legend of Heroes: Trails in the Sky.

<< TV I | TV II | TV III | OVA I | OVA II | OVA III | Movie >>