2009 Winter anime Part 4:
Hetalia Axis Powers
Konnichiwa Anne
Afro Samurai: RESURRECTION
Fresh Precure
Gin'iro no Corda ~second passo~
(Jan 24) Hetalia Axis Powers
http://hetalia.com/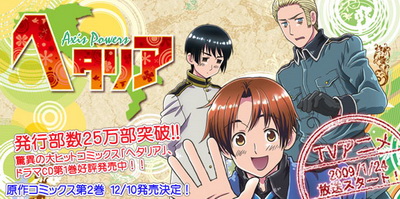 (January) Konnichiwa Anne
http://www.akageno-anne.jp/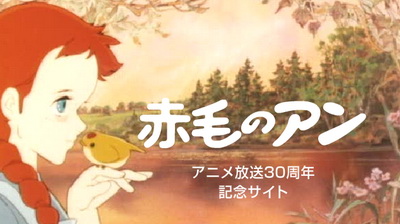 Konnichiwa Anne describes the early life of the Canadian orphan girl Anne, before she meets her adoptive family Matthew and Marilla. Based on the original anime that was an adapatation of the novel "Anne of the Green Gables"
(January) Afro Samurai: RESURRECTION
http://www.afrosamurai.com/

Afro Samurai summary:
It is said that the one who becomes No.1 will rule the world, but only the No.2 is allowed to fight the No.1. The No.2, the Afro Samurai, travels the road looking for revenge on the man who murdered his father when he was just a boy- No.1.
(Feb 01) Fresh Precure
http://www.toei-anim.co.jp/tv/fresh_precure/
(March) Gin'iro no Corda ~second passo~
http://www.corda-primopasso.com/
via Denizen's Blog