2009 Winter anime Part 3:
Major 5th Season
Kemono no Souja Erin
Koukaku no Regios
Ride Back
Slayers EVOLUTION-R
Sora o Miageru Shoujo no Hitomi ni Utsuru Sekai
Genji Monogatari Sennenki
(Jan 10) Major 5th Season
http://www3.nhk.or.jp/anime/major/5th/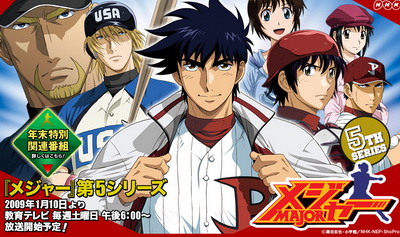 The anime is based on Takuya Mitsuda's long-running manga about a young pitcher who aspires to follow in his father's footsteps into the major league.
(Jan 10) Kemono no Souja Erin
http://shop.kodansha.jp/bc/books/topics/kemono/p2.html#03

After Erin's mother, a veterinarian, is executed for allegedly killing a batch of fighting snakes, she is raised by a beekeep and meets the king of the animals in the mountains. She is inspired to become a veterinarian herself, a decision that will put the fate of the kingdom in her hands. From the same author as Seirei no Moribito.
(Jan 10) Koukaku no Regios
http://anime.webnt.jp/regios/

In the distant future, humanity lives in isolated mobile cities called Regios – such as Czerni, a self-contained school. Reifon Aruseifu enrolls and joins the 17th Martial Arts Studies Unit led by the third-year student Nina Anto-ku and embarks on series of adventures.
(Jan 11) Ride Back
http://www.rideback-anime.jp/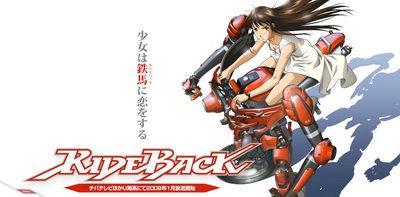 Ride Back tells the story of a girl and her "iron horse" robot motorcycle in 2020, a tumultuous time of anti-government student protest.
(Jan 12) Slayers EVOLUTION-R
http://www.starchild.co.jp/special/slayers_revolution/er/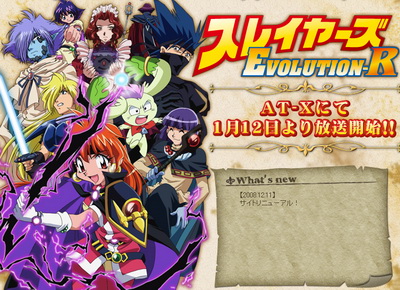 Slayers Revolutions summary:
Having lost the Sword of Light, Lina and Gourry continue to search for a replacement weapon. They meet Amelia and Zelgadis in the kingdom of Luvinagard, but appearing before her is Luvinagard's inspector of the Special Investigative Unit; a man called Wizer.
(Jan 13) Sora o Miageru Shoujo no Hitomi ni Utsuru Sekai
http://www.munto.com/
(Jan 15) Genji Monogatari Sennenki
http://genji-anime.com/

The story follows the happy but sorrowful tales of the glorious youth Hikaru Genji's love, and the women in his life who strive to make their love towards Genji significantly different from others. It also follows the stories of the two Imperial princes related to him.
via Denizen's Blog