R-line Griffon Enterprises is going to release the Kanu Unchou ( 關羽 雲長 ) DD edition DVD inside jacket Ver. ( DD版DVD裏ジャケver. ) 1/7 PVC figure from the manga/anime "Ikkitousen" ( 一騎当千 ). Will be released in March 2009. Around 200mm tall, 8,500 yen.
This post contains adult material, you need to be 18 or over to view it.
After the Ryomou Shimei DD edition DVD inside jacket Ver., here we have Kanu Unchou! Since Griffon Enterprises like to make Ikkitousen figure so much, why did I see this one coming after the Ryomou one? =P This Kanu figure is sooo sexy in her own way! I think this is the first one that her clothes is not damaged or have her lower half "eyes" showing but still looks so sexy. To be honest, I really wonder what is it looks like under her skirt. Since it's under "R-line", there must be **something** showing. Maybe a bandage or a cat? =P
Have you tried to peek under the skirt of your figure?
Yes (87%, 1,082 Votes)
No (13%, 160 Votes)
Total Voters: 1,242
Loading ...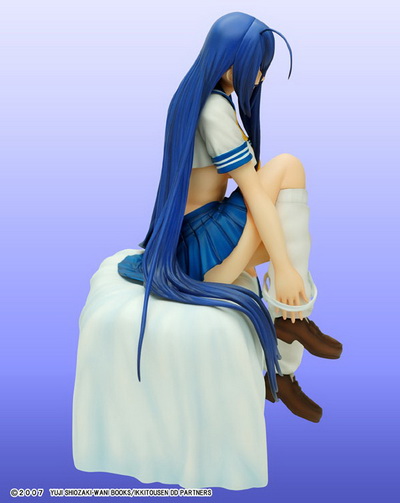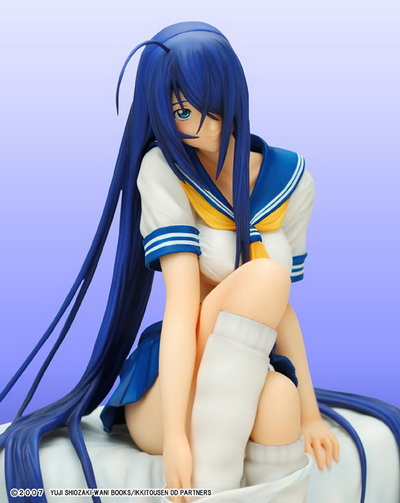 Download original size pic here

Ikkitousen Great Guardians OP
[youtube]7ideLUKR6fo[/youtube]
Official Ikkitousen Anime website
http://www.ikkitousen.com