2011 Spring anime Part 4: TV anime IV
Ring ni Kakero 1: Sekai Taikai-hen (TV)
Yu-Gi-Oh! Zexal (TV)
The World God Only Knows (Season 2) (TV)
Seikon no Qwaser II (TV)
Honto ni Atta! Reibai-Sensei (TV)
Deadman Wonderland (TV)
Toriko (TV)
C: The Money of Soul and Possibility Control (TV)
Tiger & Bunny (TV)
Showa Monogatari (TV)
A Channel (TV)

Here is part 4! Beside "A Channel" (the manga is fun!) and "C: The Money of Soul and Possibility Control" (the artwork look good), I think I'll try "Honto ni Atta! Reibai-Sensei" too. "The World God Only Knows (Season 2)", "Seikon no Qwaser II", and "Deadman Wonderland" are good too, but reading their manga is good enough for me.
<< TV I | TV II | TV III | TV IV | TV V | OVA I | OVA II | OVA III | Movie >>
(April 10, 2011)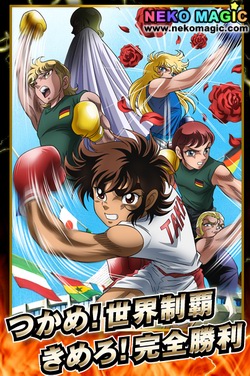 After defeating Black Shaft's makeshift Team USA and proving their worth to the Shadow Clan, Team Golden Japan Jr. will finally enter the World Jr. Boxing Tournament. They'll have to take on teams from countries like Mexico, Italy, France, Germany, and the mysterious and godlike Team Greece.
(April 11, 2011)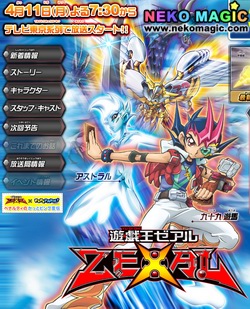 [youtube]ylnuRmRhKoo[/youtube]
Attention Duelists. The new Yu Gi Oh series features Yūma Tugumo, a 13-year-old boy in middle school. He is visited by Astral,
(April 11, 2011)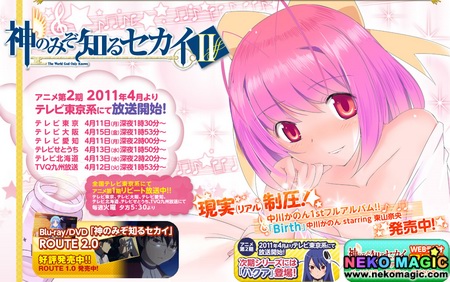 [youtube]6vXXCSIhL4w[/youtube]
Sequel to the first season. Keima Katsuragi receives an e-mail offering him a contract to "capture" girls. He accepts thinking it's a challenge to capture 2D girls in the games he plays, only to discover he has to capture "real" girls
(April 11, 2011)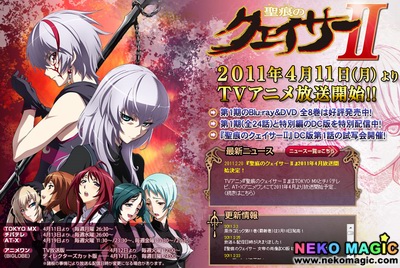 Sequel to the first season in which our shounen protagonist harnessed the awesome power of breast milk to control iron and fight off badguys. Got milk?
(April 12, 2011)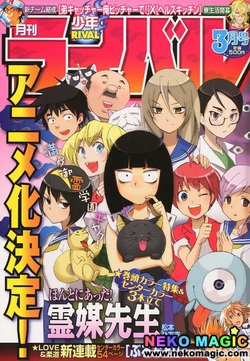 (April 16, 2011)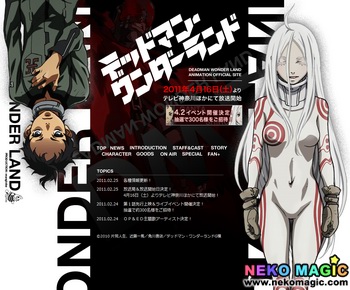 The Red Man kills Ganta's entire class leaving only him alive. Ganta gets the blame and is thrown into Deadman Wonderland: a prison/amusement park where the prisoners provide the show for the audiences. Ganta is now to avenge his classmates and kill the Red Man.
(April 2011)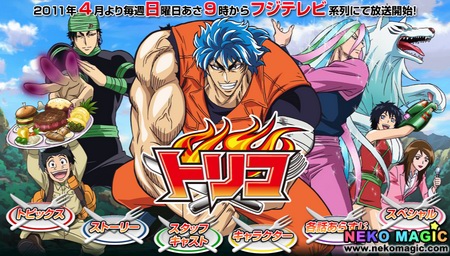 Many delicious ingredients exist in the most dangerous places, and it is up to Gourmet Food Providers to hunt down these animals and plants in the face of danger. Toriko is one of these, taking his place as one of the Four Heavenly Kings of Gourmet Food Providers with his immense appetite.
(April 2011)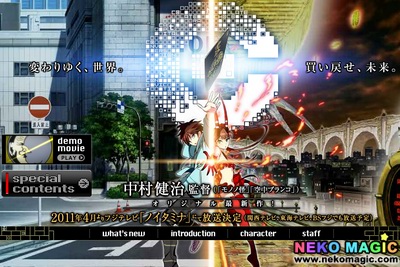 [youtube]98BzgNeg3MM[/youtube]
Japan was rescued from financial collapse by the Sovereign Wealth Fund. However, unemployment, crime and suicide were still rampant. Kimimaro meets a man who offers him a large sum of money if he'll agree to pay it back. He's drawn into a mysterious area known as "The Financial District."
(April 2011)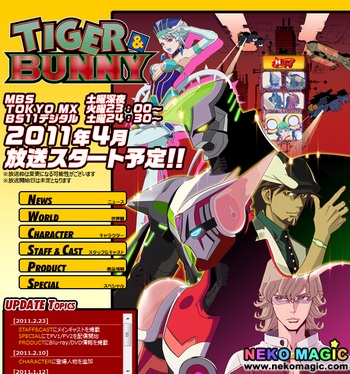 [youtube]kaeAIszz8aQ[/youtube]
An original anime Superhero anime. Sunrise are auctioning off advertising space on the two titular mechs
(April 2011)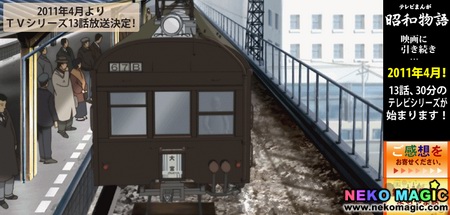 [youtube]WWaR2De-zvA[/youtube]
The original story follows the human drama of the Yamazaki family in Tokyo in the Year Showa 39 (1964) — the year that the city hosted the Summer Olympics. According to Think, the "TV manga" is "the world's first anime aimed at seniors"
Air Date: April 2011 (*13 episodes)
(April 2011)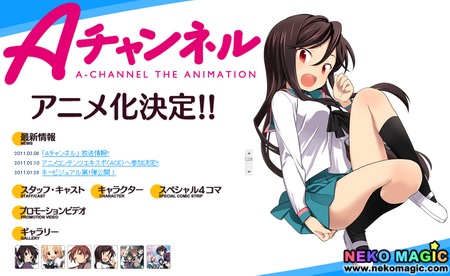 [youtube]w8kwqbgBHcg[/youtube]
Tooru who has just entered the same high school as her best and childhood friend Run-chan, who is now a second year, and her friends Yuuko-chan (who Tooru bullies cause they meet under bad circumtances) & Nagi-chan (who watches) in their daily lives.
<< TV I | TV II | TV III | TV IV | TV V | OVA I | OVA II | OVA III | Movie >>