2011 Spring anime Part 3: TV anime III
30-sai no Hoken Taiiku (TV)
Hyouge Mono (TV)
Sket Dance (TV)
Aria the Scarlet Ammo (Hidan no Aria) (TV)
Denpa Onna to Seishun Otoko (TV)
Maria†Holic: Alive (TV)
Dororon Enma-kun (TV)
Sekai-ichi Hatsukoi (TV)
Ao no Exorcist (TV)
Lotte no Omocha! (TV)

Wow, so many good anime in part 3!!! For sure I'm gonna watch "Aria the Scarlet Ammo", "Denpa Onna to Seishun Otoko", "Maria†Holic: Alive", and "Lotte no Omocha!". "Lotte no Omocha!" is A must for me. No-pan loli is the best!! XD
"30-sai no Hoken Taiiku" and "Ao no Exorcist" looks pretty good too. I guess I'll watch them too if I still have time.
<< TV I | TV II | TV III | TV IV | TV V | OVA I | OVA II | OVA III | Movie >>
(April 06, 2011)
[youtube]Z-PR3C_ZoP8[/youtube]
Based off a guidebook for men in their 30s who have not experienced romance or sex with women yet. Was unsurprisingly a hit with otaku.
(April 07, 2011)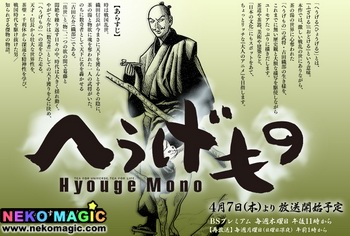 [youtube]d28ZWTqZeR4[/youtube]
Sasuke Furuta is a vassal of the great warlord Nobunaga Oda and a man obsessed with tea ceremony and material desires in his pursuit of a fortuitous life. Having learned from Oda and the legendary tea master Sen no Sōeki, Furuta walks the way of the "Hyouge Mono."
Air Date: April 07, 2011 (*39 episodes)
(April 07, 2011)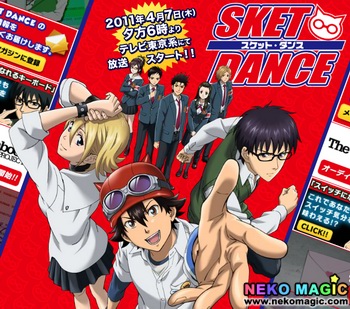 [youtube]yq64Tw7mZmE[/youtube]
Himeko Onizuka, a yankee-girl has a weakness for cute things; Switch, a smart, otaku who talks through a computer; and the leader Yuusuke Fujisaki aka Bossun. 3 highschoolers who start a club called Sket-Dan for helping people.
(April 07, 2011)

[youtube]H2DqrYf5Xcc[/youtube]
[youtube]U1lQxtRUdoE[/youtube]
Tokyo Butei High School is a special school where armed detectives are weapon trained. Kinji Tooyama has a special ability, but he keeps it a secret. However, when he gets caught in a bombing on the way to school, he encounters H. Aria Kanzaki, the most powerful student in Assault Studies.
(April 07, 2011)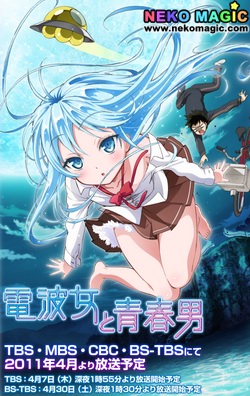 [youtube]sOBunR-fhIY[/youtube]
Niwa Makoto meets his mysterious cousin of the same age, Touwa Erio, who happens to tie a futon mattress around her upper body and is a self-proclaimed alien. Erio had been missing for half a year and was found floating in the sea.
(April 07, 2011)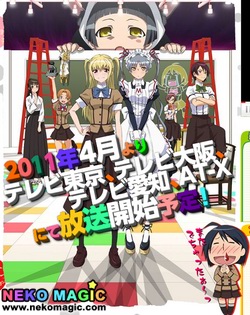 Sequel to the fisrt season. Kanakoo enrolls in all-girls school because she has a phobia of men and wants to find her destined yuri partner. She meets a captivating freshman named Mariya who fits her criteria — except her seemingly ideal mate happens to be a cross-dressing sadistic boy.
(April 07, 2011)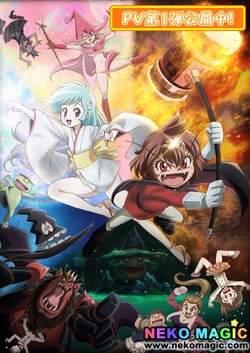 [youtube]mh2z5nB2VyY[/youtube]
Remake of the old anime based off Go Nagai's manga. Emma-kun, Yukiko Hime, and Kapaeru are members of a Demon Patrol that are sent to the human world to arrest demons.
(April 08, 2011)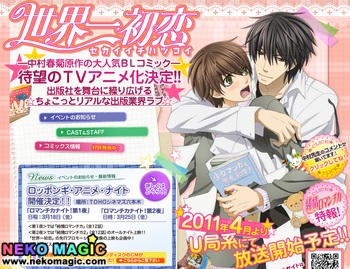 [youtube]hDFnmqSihqU[/youtube]
Onodera Ritsu fransfers to a publishing company but has to work on shoujo manga. Ritsu had vowed to never fall in love again so working on love stories is impossible. Panic ensues when he realises that the
arrogant and tyrannical head editor turns out to be his former first love!
(April 10, 2011)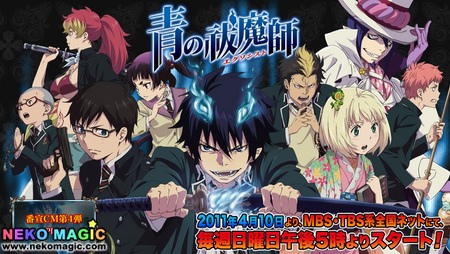 [youtube]nt08pZSeilM[/youtube]
Rin Okumura was raised by a famous exorcist named Father Fujimoto. After an argument between the two, Rin discovers he is the son of Satan. Rin decides to fight his fate by joining the True Cross Academy to become an exorcist and defeat demons.
(April 10, 2011)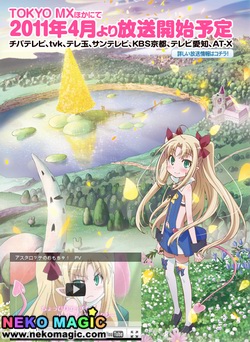 [youtube]uYaJYrVPIOA[/youtube]
Succubus princess Astarotte Ygvar has just turned 10. In order to maintain their body and preserve their beautiful appearance, they must consume a substance only found on males. This substance is a liquid called "Sauzfryma", better known as semen.
<< TV I | TV II | TV III | TV IV | TV V | OVA I | OVA II | OVA III | Movie >>