2011 Spring anime Part 2: TV anime II
Pretty Rhythm Aurora Dream (TV)
DOG DAYS (TV)
Metal Fight Beyblade 4D (TV)
Hana-Saku Iroha (TV)
Gintama (2011 Series) (TV)
Sengoku Otome ~Momoiro Paradox~ (TV)
Ore-tachi ni Tsubasa wa nai (TV)
Gyakkyou Burai Kaiji: Hakairoku-hen (TV)
Hoshizora e Kakaru Hashi (TV)
Happy Kappy (TV)

Here is part 2, but nothing really catch my eye. I'll try to watch "Hana-Saku Iroha" since the manga is ok. And the girls look really cute in DOG DAYS, maybe I'll try to watch it too. =P
<< TV I | TV II | TV III | TV IV | TV V | OVA I | OVA II | OVA III | Movie >>
(April 02, 2011)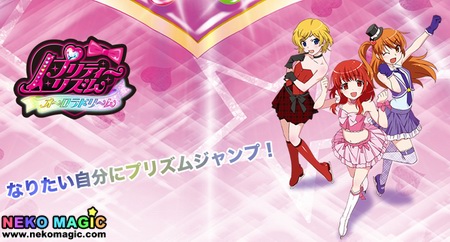 Based on Takara Tomy's rhythm / fashion arcade game for girls, Pretty Rhythm Mini-Skirt. In the game, a girl named Rizumu Amamiya aspires to compete in Prism Show, a new sport that combines skating and dancing. Players can collect heart-shaped Prism Stones by winning in the game
(April 02, 2011)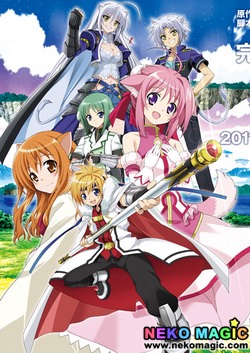 The Republic of Biscotti faces a crisis from the aggressive movement of the Galette Leo Knights. In order to defend her country, Princess Millhiore appoints a "hero" from the outer world named Shinku a junior high school boy living on Earth.
(April 03, 2011)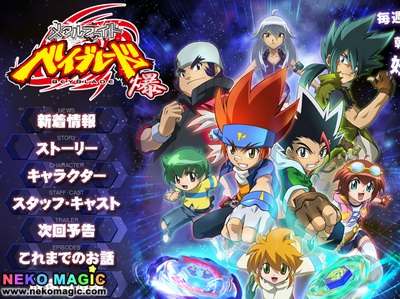 The sixth Beyblade series returns after a 4 year break in which children battle each other using spinning tops
(April 03, 2011)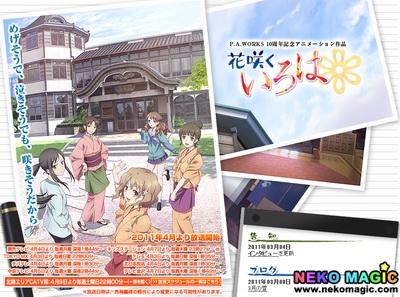 [youtube]49YKWxUmCcc[/youtube]
The story centers around Ohana Matsumae, a 16-year-old Tokyo native who ended up working at a onsen ryokan (hot spring inn). Matsumae has yet to decide her future.
(April 04, 2011)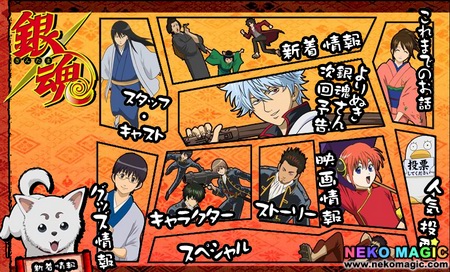 Continuation from the first season. Sakata Gintoki is a samurai living in an era when samurais are no longer needed. Gintoki lives with Kagura and Shinpachi, taking on odd jobs to make the world a better place…and to pay their rent.
(April 04, 2011)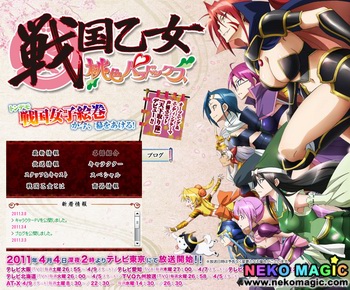 [youtube]WEd1YWHERC4[/youtube]
Based off a pachinko game. A modern middle school girl named Hideyoshi is suddenly transported to a mysterious land where she meets the legendary sengoku warriors. Nobunaga is assembling the "legendary crimson armor" to unify all of the people of the land.
(April 04, 2011)
[youtube]-2KoXqIpr64[/youtube]
Based off a visual novel about a coming-of-age drama about the young people in Yanagihara, a big city where countless people cross paths and anything can happen
(April 05, 2011)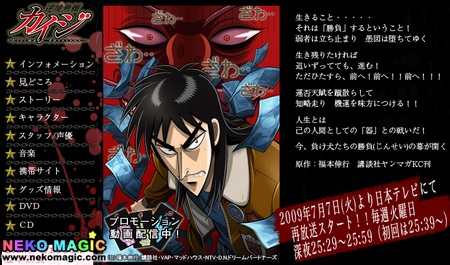 It has been several months after the 'Castle of Despair' has ended. Itou Kaiji, now more in debt disappears completely from society. Even the loan shark Endou gives up on searching for Kaiji when he notices two cars on either side of his parked car has been brutally damaged…..by someone.
(April 05, 2011)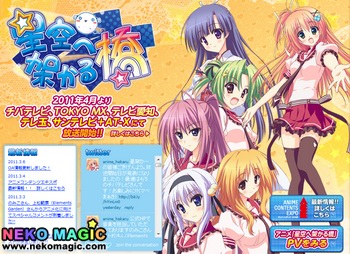 [youtube]O9vpmGJ5CnE[/youtube]
Kazuma has moved to a small town in the country. On his first day at school, he meets Ui when he is lost his way. They go to school together, but Kazuma accidentally slips and kisses Ui. To make matters worse, Ibuki, Ui's close friend, sees it. Well, what will happen to his new school life?
(April 06, 2011)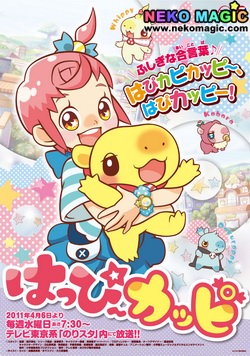 Suguri Kinoshita, a nine-year-old girl who loves making fashion accessories. One day she comes across an unusual rock. Thinking it would look cute on a bracelet, she goes to pick up the rock and discovers a creature named Kappy. Kappy happens to be the three-year-old prince of Kapimeshia.
<< TV I | TV II | TV III | TV IV | TV V | OVA I | OVA II | OVA III | Movie >>