2011 Spring anime Part 1: TV anime I
Danball Senki (TV)
Young Animator Training Project (TV)
Moshidora (TV)
Kämpfer für die Liebe (TV)
X-Men (TV)
Nichijou (TV)
Jewelpet Sunshine (TV)
Hen Zemi (TV)
Yondemasuyo, Azazel-san. (TV)
Tottoko Hamtaro Dechu (TV)

Believe it or not, the Spring anime season just started!!! We don't have any new TV anime start in March this year, but we have tons over 50 new TV anime coming in April and May! Who said the anime industry is dying? =D
We have a lot of interesting anime in Spring. In part 1 here, I'm really looking forward to "Kampfer", "Nichijou", "Hen Zemi", and "Yondemasuyo, Azazel-san.". I had read the manga for all of these and I love them a lot. "Nichijou" is really similar to "Azumanga Daioh". Let's see if it can become a big hit like Azumanga Daioh. =]
<< TV I | TV II | TV III | TV IV | TV V | OVA I | OVA II | OVA III | Movie >>
(March 02, 2011)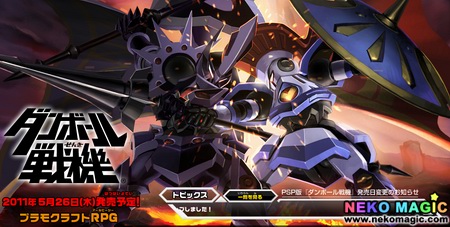 [youtube]4hmio6C6_0E[/youtube]
Based off a childrens game. The game is a "near-future, plastic-model-building role-playing game." The player controls tiny battle robots called LBX as they battle it out in dioramas built from reinforced cardboard.
(March 05, 2011)
[youtube]N6TheFOPbJQ[/youtube]
Air Date: March 05, 2011 (*10 episodes)
3
(March 14, 2011)
[youtube]o2P92VoRYZc[/youtube]
Minami Kawashima becomes the baseball team manager at Tokyo's Hodokubo High School. Minami accidentally buys Management: Tasks, Responsibilities, Practices – a classic productivity guide by the Austrian-American management guru Peter Drucker – and uses it to rally her dispirited team.
Air Date: March 14, 2011 (*10 episodes)
(March 31, 2011)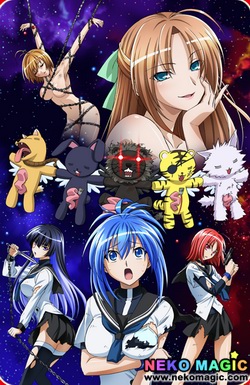 [youtube]ee4vgwK7294[/youtube]
A two-episode special. They are designated as Episode 13 and 14, and the first episode is a direct sequel to the previous series and the second episode is about the transsex of Natsuru.
Air Date: March 31, 2011 (*2 episodes)
(April 01, 2011)
Madhouse's interpretation of the popular American comic by the same name. The world is inhabited by Mutants who are split between fighting for a disabled Jean Luc Picard or for Gandalf in a helmet.
Air Date: April 01, 2011 (*12 episodes)
(April 02, 2011)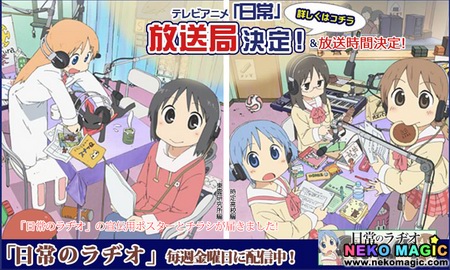 [youtube]53ejT195VVc[/youtube]
The setting is a strange school where you may see the principal wrestle a deer or a robot's arm hide a rollcake. However there are still normal stories, like making a card castle or taking a test you didn't study for.
(April 02, 2011)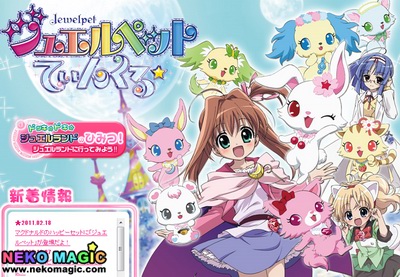 [youtube]FCrkmWSHlo0[/youtube]
In Jewel Land, Jewelpets, creatures who has the natural ability to use magic lived in harmony with the Witches, attending the Magic Academy to learn to use magic with their Jewel Eyes. Well, that was the plot to Jewelpet Tinkle and this is the sequel so I doubt the plot will be all that different
(April 02 , 2011)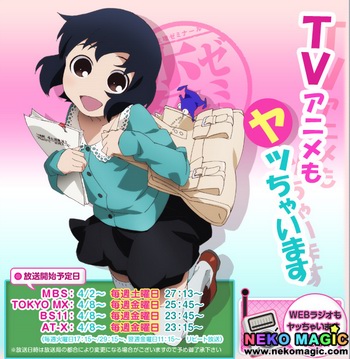 [youtube]lumrfcFCZWg[/youtube]
Nanako Matsutaka is an innocent university student who is participating in a sexual
perversion seminar led by the deviant professor Kenji Meshiya. She desperately tries to keep her morals as well as her sanity while amidst the strange group of students in the study group.
Air Date: April 02 , 2011
(April 02, 2011)
[youtube]n-UU_d3MeP4[/youtube]
Akutabe, a detective, summons devils to solve the troubles of his clients. One day, a low class devil Azazel Atsushi is summoned by Akutabe and is used harshly by him and his assistant Rinko Sakuma.
( April 02, 2011)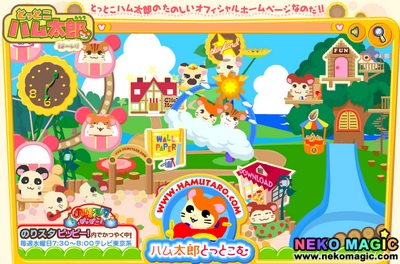 << TV I | TV II | TV III | TV IV | TV V | OVA I | OVA II | OVA III | Movie >>