Okayama Figure Engineering (OFE) is going to release the Bakunyu Human Urinal ( 爆乳肉便器 ) Akira ( 晶 ) 1/7 cold cast polystone GK from the original character of OFE. Will be released in November 2010. Around 180mm tall, 18,500 yen. Kit is prepaitned and completed.
This post contains adult material, you need to be 18 or over to view it.
You can order her here

I'm really not a fan of this kind of hardcore figure. (-_______-.
Do you have any ero figures?
Yes, but they're just castoffable figures, not really ero to begin with. (23%, 209 Votes)
Yes, but they're not hardcore at all. (16%, 145 Votes)
Yes, and they're hardcore. (17%, 152 Votes)
No, but I would love to have some. (29%, 263 Votes)
No thanks. (15%, 131 Votes)
Total Voters: 839
Loading ...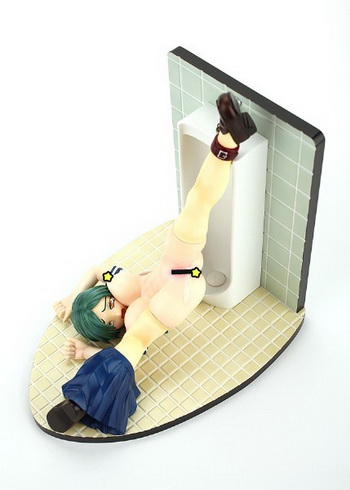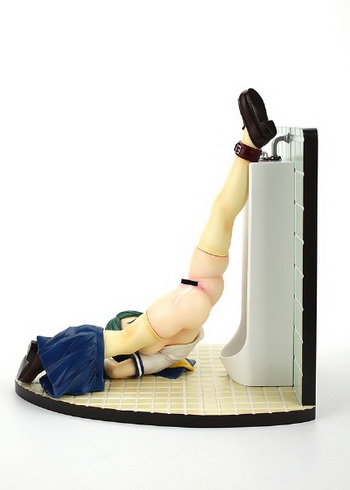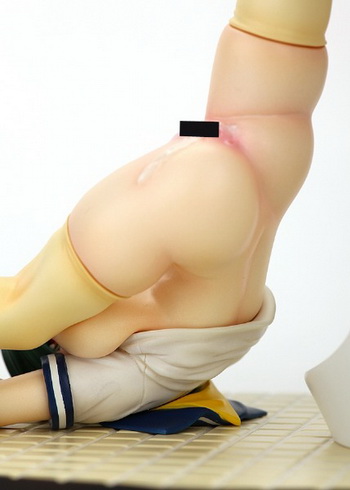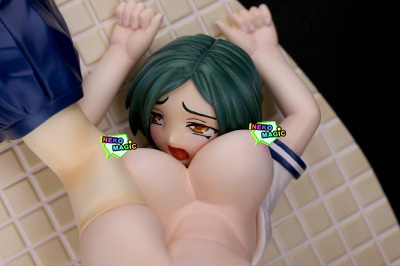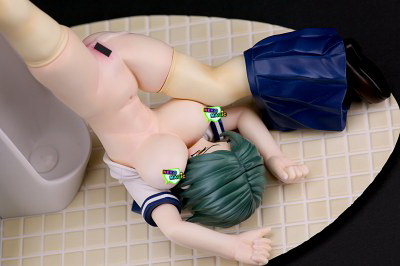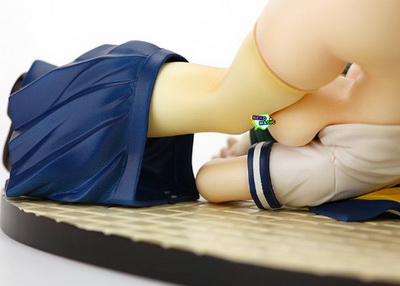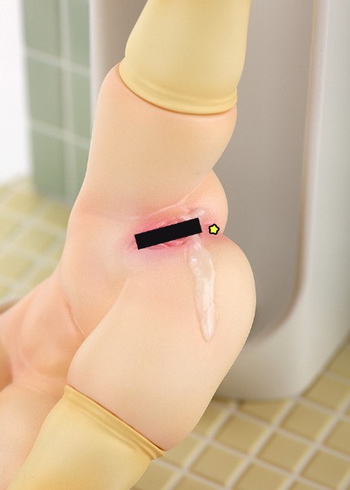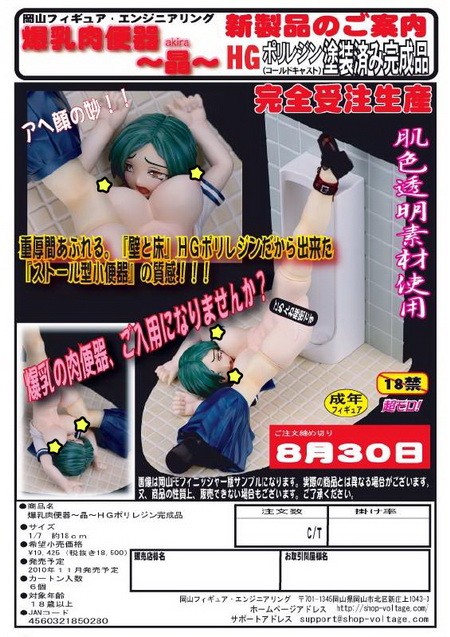 Download the uncensored pic here



"How to get Password" detail at download section