2010 Summer anime Part 3: OVA/OAD I
kiss×sis (OAD) (June 04, 2010)
Utawarerumono (OVA) (June 23, 2010)
Kyou, Koi wo Hajimemasu (OAD) (June 25, 2010)
Kure-nai (OAD) (July 02, 2010)
Shin Koihime†Musou (OVA) (July 07, 2010)
Zettai Karen Children (OVA) (July 16, 2010)
Black Lagoon: Roberta's Blood Trail (OVA) (July 17, 2010)
Hen Zemi (OVA) (July 23, 2010)
Beside the anime we have in the coming Summer, we also have tons of OVA/OAD coming! Kure-nai and
Shin Koihime Musou are a must for me. I don't like the style of the previous Kure-nai anime very much, but they style looks great in the OAD, just like the manga. I'm so looking forward to see the flat chest Kirihiko in action! XD.
Beside those 2, Black Lagoon and Hen Zemi looks interesting too. No detail about the Black Lagoon OVA yet. But from the title and the preview, I strongly believe that the OVA is about the bloodly maid Roberta.
<< Part 1: TV | Part 2: TV | Part 3: OVA | Part 4: OVA | Part 5: Movie >>
(June 04, 2010)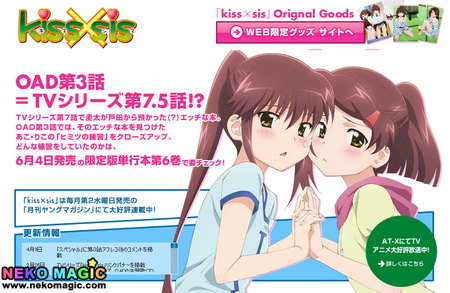 [youtube]Es03uz49ce4[/youtube]
Keita has two older step-sisters, Ako and Riko, but since they aren't related by blood, they love him in a lustful way. After a mishap at school, Ako and Riko finally confess their love to him. Keita dislikes the thought of seeing them other then brother and sister, but as he tries to enter the same school as his sisters, he slowly becomes attracted to them.
Release Date: June 04, 2010
Note: Bundled with the manga vol.6
(June 23, 2010)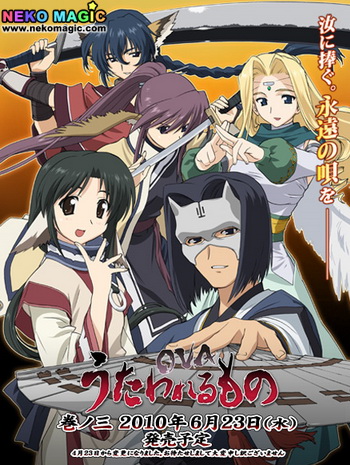 [youtube]YWoB4_p-v-M[/youtube]
A collection of side-stories. In the first, Hakuro and his friends and family from Tuscru come into possession of an abandoned baby, and begin the search for it's parents. Uratori takes it upon herself to be the baby's temporary mother and finds herself getting attached to him….maybe too attached. In the second, Eluluu is kidnapped by a group of people who want her to make a special medicine.
Release Date: June 23, 2010
Note: Final vol.3 release
(June 25, 2010)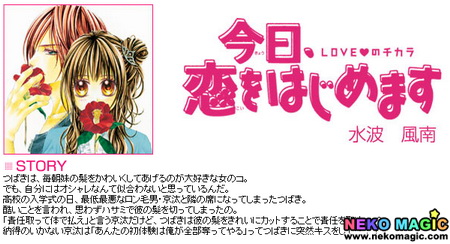 Release Date: June 25, 2010
Note: Bundled with the manga vol.9
(July 02, 2010)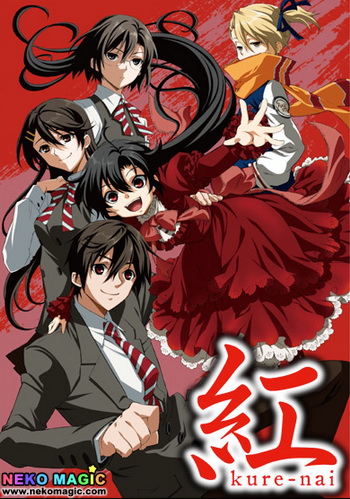 [youtube]Tf1doXtEV4w[/youtube]
Based on a series of light novels, Kure-nai is about the adventures and misadventures of 16-year-old Kurenai Shinkurou. Shinkurou is an authority in settling disputes between people, and finds his life turned upside down one day when he is assigned as a bodyguard for Kuhouin Murasaki, the daughter of a powerful plutocratic family.
Release Date: July 02, 2010
(July 07, 2010)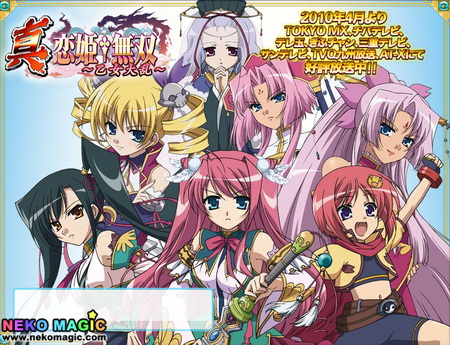 [youtube]qa8Iocl6JSQ[/youtube]
After losing a family to bandits during a night raid, Kanu swears she will not let others share the pain she experienced that night. She quickly becomes a well-known and feared by villains bandit hunter. During her journey she comes across others, who wish to join her in her cause. One of them is a girl named Rin Rin, who had similar experience with bandits in the past.
Release Date: July 07, 2010
Date: Single volume release
(July 16, 2010)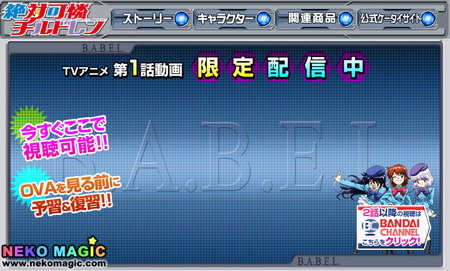 [youtube]qIQvtpR0PJQ[/youtube]
In the future, the number of people who have ESP is increasing, and many of them misuse their power to wield them to devastating ends. To duel with those challenge, the Japaneses government set up the Base of Backing ESP laboratory(B.A.B.E.L). This organization would appraising, identifying, nurturing, protecting and apprehending them if they are ESP criminals. 50 years later, they founded a trio of natural level 7 ESP-ers(the strongest potency designation) within Japan and gathered them into a team called "The Children" although three of them developed questionable attitudes and affinities because other's fear of their power. Now,the question during B.A.B.E.L.'s stewardship of the past five years now becomes whether Kaoru Akashi, Shiho Sannomiya, and Aoi Nogami can be refined into young ladies
Release Date: July 16, 2010
Date: Covers middle school arc
(July 17, 2010)

[youtube]5hxkQXDWfIs[/youtube]
Release Date: July 17, 2010
Note: Volume 1 release; 5 planned
(July 23, 2010)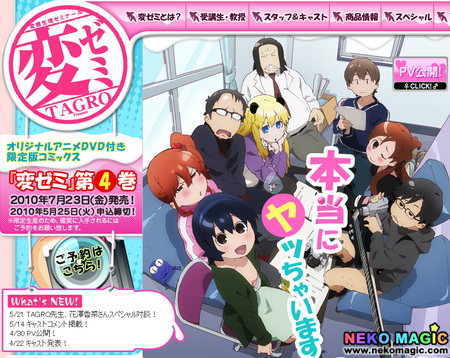 [youtube]3XetNek6GSg[/youtube]
In the story, Nanako Matsutaka has been assigned to an Abnormal Physiology Seminar full of odd college students, even though she herself is an ordinary person with no abnormalities in particular.
Release Date: July 23, 2010
Note: Single volume release
<< Part 1: TV | Part 2: TV | Part 3: OVA | Part 4: OVA | Part 5: Movie >>