2010 Summer anime Part 2: TV anime II
Sekirei ~Pure Engagement~ (July 2010)
Nurarihyon no Mago (July 2010)
Asobi ni Iku yo! (July 2010)
Tono to Issho (July 2010)
Strike Witches 2 (July 2010)
Highschool of the Dead (July 2010)
Mitsudomoe (July 2010)
Osaka Hamlet (Summer 2010)
Sock Monkey Loves You (Summer 2010)
.hack//Link (Summer 2010)
MonHun Nikki Pokapoka Airu-mura (Summer 2010)
Lots of interesting anime in this part. Let's see what I gonna watch here. Um.. "Sekirei ~Pure Engagement~ ", "Asobi ni Iku yo!", "Strike Witches 2", "Highschool of the Dead", "Mitsudomoe", and "MonHun Nikki Pokapoka Airu-mura"!! Wow, I gonna be really busy this Summer! (Oo.
"Highschool of the Dead" is one of the highlight in the Summer season. If you like zombie movie/story/game or simple like huge breast girls, you gonna love this show.
As for "Asobi ni Iku yo!", I had read the manga couple years ago and it was ok. I like the killer girl a lot (forgot her name) so I'll watch this show just for her. XD
"Mitsudomoe" is fun and has a lot of dirty joke (Would you call your pet hamster "N!pple"?). Depends on how much time I have, I might skip it since I had read the manga n times already.
<< Part 1: TV | Part 2: TV | Part 3: OVA | Part 4: OVA | Part 5: Movie >>
(July 2010)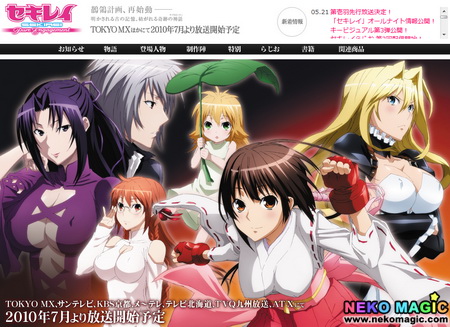 [youtube]Bq7zxY7IVao[/youtube]
Sekirei: Pure Engagement is the continuation to the first season. It follows the lazy but intelligent Minato Sahashi who becomes the master of a girl called Musubi, one of 108 Sekirei. They are beautiful men and women that fight in a competition held by the mysterious MBI corporation.
(July 2010)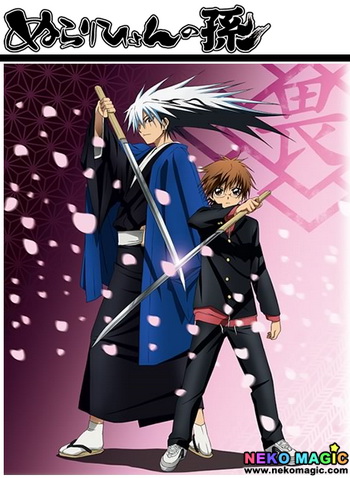 [youtube]AowYgV2W9Hg[/youtube]
Rikuo Nura, is 3 parts human and a quarter Demon, lives in a house of spirits with his grandfather, The current clan head of the Nura youkai. Rikou is set to be the next clan head, despit the fact he dilikes his demon side. He soon come to terms with his demon blood and decides to take his position as young master of the Nura house. However there are those who will certainly not allow it to be easy.
(July 2010)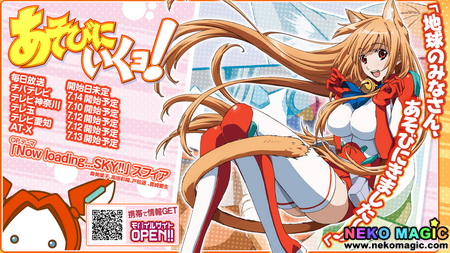 The story centers around Kio Kakazu , a high school freshman living in Okinawa. During a memorial service for one of his family ancestors. A mysterious girl with cat ears appears before him indroducing herself as Eris and claiming that she is an alien. However She be more troubling than he first realizes.
(July 2010)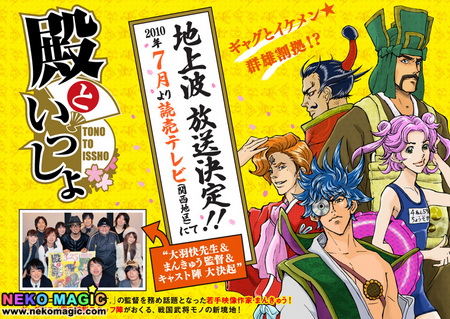 The manga follows the humorous exploits of generals during Japn's tumultuous Sengoku period. Popstar Gackt made a special guest appearance as the legendary warlord Uesugi Kenshin in the special OAD.
(July 2010)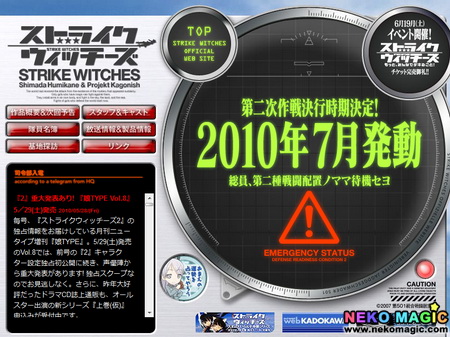 [youtube]HSaqvhvnAgI[/youtube]
Taking over from Gonzo, AIC are animating the first season's continuation. Set in 1939, it follows and Elite Task Force create to fight the enigmatic Neurol. It combines the magic of young witches gathered from all over the world with new aerial weapons called Striker Units.
(July 2010)
[youtube]Kl6cNSBg3Wg[/youtube]
The world is plunged into chaos when an outbreak of a supposed disease transmitted by bites causes people to become the living dead. In Japan, a group of students and a nurse find their highschool overrun, and must group together to escape and survive.
(July 2010)
[youtube]GLIy6OWlBgk[/youtube]
Mitsudomoe centers around the comedic misadventures of the mischevious Marui triplets of Class 6-3: The precocious and sadistic girl Mitsuba, the lecherous muscle girl Futaba, and the somewhat mysterious girl Hitoha.
(Summer 2010)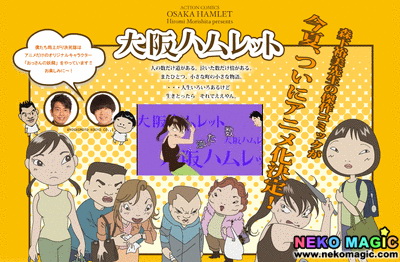 The story of Osaka's Kubo family. The mother, hospital attendant and club hostess, raises three sons with their uncle: Hasanori, a sixth grader and cross-dresser, Yukio, a punkish junior-high-schooler fascinated with "Hamlet", and Masashi, a high-schooler in love with an older woman with a father fixation.
Release Date: Summer 2010
(Summer 2010)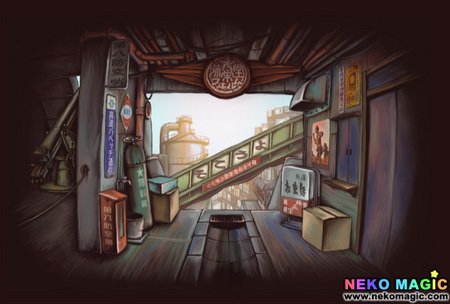 Release Date: Summer 2010
(Summer 2010)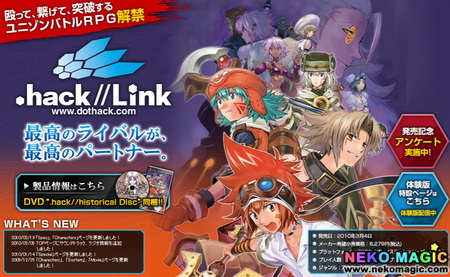 [youtube]I8zfNE4fdBs[/youtube]
Release Date: Summer 2010
(Summer 2010)
Release Date: Summer 2010
<< Part 1: TV | Part 2: TV | Part 3: OVA | Part 4: OVA | Part 5: Movie >>