It's holiday in Japan so we don't really have much figure news this week. Since I have some free time so instead of bringing you guys some figure news, I have some 2008 fall anime news for you!!
Here we got the 2008 Fall anime list Part 1!!! =D
Penguin Musume Heart 2nd Club
Battle Spirits Shounen Toppa Bashin
Mach Girl
Bonen no Xamdou
Hakushaku to Yousei
Toradora!
Noramimi2
Rosari and Vampire CAPU2
Penguin Musume Heart 2nd Club (09/06)
http://pen-musu.jp/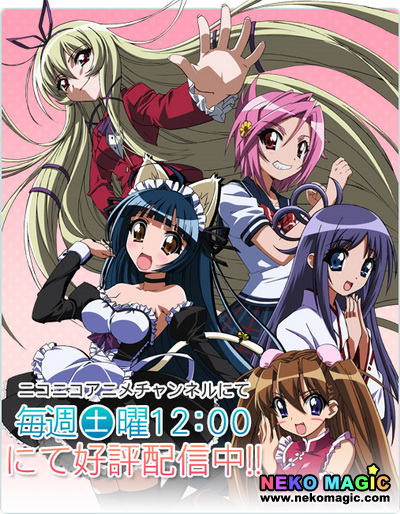 A continuation of the first 12 episodes, to air on Nicovideo
Battle Spirits Shounen Toppa Bashin (09/07)
http://www.nagoyatv.com/battlespirits/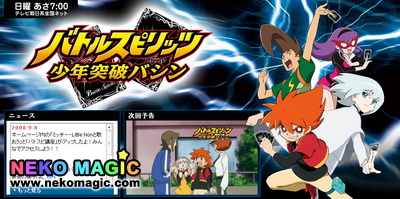 An anime adaptation to tie in with Bandai's "new generation of trading card games"
Mach Girl (09/13)
http://www.tatsunoko.co.jp/machgirl/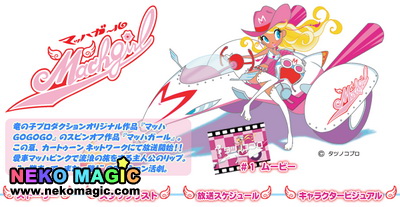 A girl named Lip wanders the land to compete in high-stakes races with her Mach Pink three-wheeler.
Bonen no Xamdou (09/24)
http://www.xamd.jp/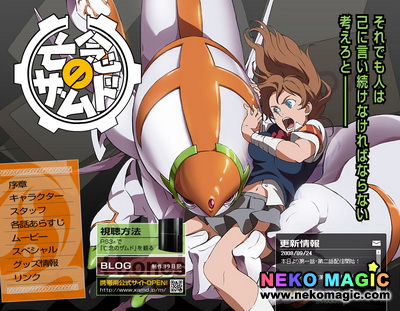 A boy, Akiyuki, is heading to school with two friends when an explosion occurs. In the mysterious light from the expiosion, Akiyuki transforms into a creature called Xam'd
**This is no available in the US via Playstation Network – it will be available on the Japanese PSN in September**
Hakushaku to Yousei (09/28)
http://www.myfairy.tv/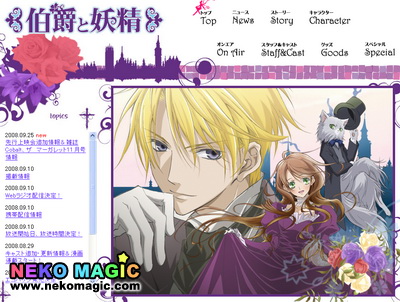 Set in 19th century England. "Fairy doctor" Lydia's life takes a 180-degrees turn when she meets a legendary blue knight count named Edgar. He hires her as an adviser during his quest to obatin a treasured sword that was supposed to be handed down to him by his family.
Toradora! (10/01)
http://www.starchild.co.jp/special/toradora/
Takasu Ryuuji is very kind, but his intimidating face gives him problems. He meets Aisaka Taiga who is known as the "Hand-held Tiger" and lacks any friends or connection with her own family because of her temper. They begin a love-hate relationship.
Noramimi2 (10/01)
http://noramimi-anime.jp/
A world where mascot characters not only exist, but live with families to babysit their children. Noramimi is one such mascot who can't get any family to accept him, so he is stuck living at his mascot placement agency.
Rosari and Vampire CAPU2 (10/01)
http://www.rosa-vam.com/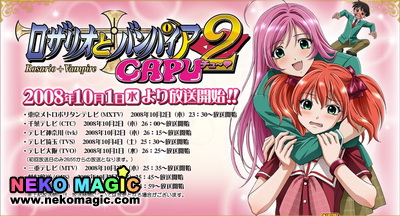 The new season is set to continue to follow the manga, introduce new characters from the manga and some created strictly for the anime.
source from Denizen's Blog